IIT-Madras suicides: Here's a blog chronicling deaths in IITs and coaching schools
The race to get into an IIT or clearing an elite engineering college is proving to be fatal for students. The recent cases of suicide by IIT aspirants and even students reflect the despairing level to which the competition has reached.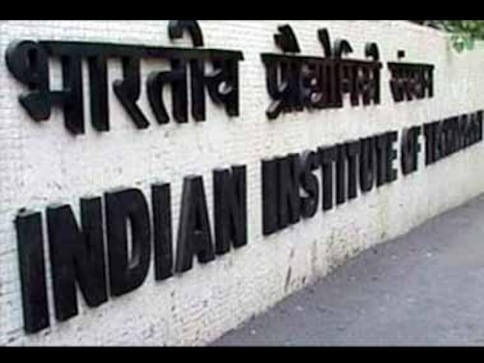 The race to get into an IIT or clearing an elite engineering college has long been proving to be fatal for students. The recent cases of suicide by IIT aspirants and even students reflect the despairing levels to which competition has reached.
Two women were found to have allegedly committed suicide on the IIT-Madras campus on Wednesday. Forty-seven-year-old Vijayalakshmi, the wife of a physics assistant professor was found hanging inside her quarters and P Maheshwari, a research scholar was found dead in her hostel room an hour later.
IIT-M had also witnessed the suicides of two students in September and October last year. Between 2008 and 2011, around 16 suicide cases were reported in IITs alone, according to a Tribune article.
This deplorable state of students has only exacerbated in all these years and a blog started in 2011 keeps a track of all the suicide cases that have ever been reported in Kota, hub of IIT coaching centres or IITs.
The blog titled, 'Suicides in IIT's and IIT JEE coaching school plus dalit suicides' contains newspaper articles about every student suicide that has ever taken place in Kota or an IIT.
The blog, run by Ram Krishnaswamy, a student of the 1970 batch of IIT-Madras has a list of all 'IITians who committed suicide' since 1981.
Apart from listing the names of the unfortunate students, Krishnaswamy also maintains a count of all suicides reported from various IIT campuses. This includes the suicide note written by 17-year-old Kriti Tripathi, in which she pleaded, "Please, will the Government of India, HRD do something about these coaching institutes. They suck and should be shut down as soon as possible."
A Mail Today article quotes Krishnaswamy as saying, "A lot of students have shared their problems with me on a personal level."
In his book Reflections by IITians, he explains precisely why he started the blog: "The impact of examination pressures are so severe and traumatic that it is no wonder some young IIT students commit suicide. There is very little support for students who are unable to cope with such trauma."
Krishnaswamy's main aim is to support students who might sink into depression from the pressure of academics. His featured posts on the blog include articles or websites that will hopefully prevent people from taking the extreme step.
He adds that some of the senior IIT alumni had formed a student support group called 'Umang' after news of suicides in IITs started cropping up.
From having sites like suicide.org to having inspirational stories of celebrities who turned "failure into success," Krishnaswamy is trying to dissuade students from committing suicide.
Iitsuicides blog also features a video by IIT-Bombay called Déjà vu. The movie is "dedicated to India's most precious brand called IITians". The Institute of Infinite Tension is how this video portrays an IIT to be.
You can watch the video here:
Some of the comments to the video read: "the story is not only iitian…this story of Indian ENGINEERS…out of 100% at least 20% engineering student will interconnect somehow…2 this story" or "so relatable" or "Hats off... !!! This movie has spotlessly spoken the words of most of the IITIANs not only in IITB but over all the IITs..." (sic).
Perhaps the government should take a cue from Tripathi's note and the ever-increasing number of suicides in Kota and IITs.
India
Notably, many steps have been taken by the government to protect the interests of tribal people, including their land, education and upliftment of their socio-economic status during the past three years
Entertainment
Like many fictional accounts on social issues, Crash Course shoots itself in the foot by portraying the bad educationist in much broader strokes than the good educationist.
World
On 18 February 2022 during a virtual summit between the leaders of the two countries an agreed to establish an Indian Institute of Technology (IIT) in the United Arab Emirates was announced