IIT Bombay students who eat non-vegetarian asked to use separate plates at hostel mess
The IIT Bombay has reportedly asked the students to use separate plates to eat non-vegetarian food at the mess of the residential hostel
The Indian Institute of Technology (IIT) Bombay has reportedly asked students to use separate plates to eat non-vegetarian food at the mess of the residential hostel, according to several media reports.
The administration of hostel 11 of the institute reportedly sent an email dated 12 January, requesting non-vegetarians to use plates specially meant for non-vegetarian dishes, and not to use the main plates during dinner, Hindustan Times reported.
The mail was sent after the administration received several complaints from the vegetarian students, the report added.
Although vegetarians and non-vegetarians sit at different tables in the mess, this is the first time they have been asked to use separate plates, Scroll reported.
The administration had said that the email was only sent to reiterate a rule which was already in place.
Speaking to Mid-day, Ritika Verma, general secretary of hostel eleven's student council, said that, "This is not a new rule. It is just a reiteration of a regulation that has existed for many years at all the hostels on IIT-B campus. There have always been separate plates for non-vegetarian food. Yet, a few students were seen eating non-vegetarian food in regular plates."
The move has not gone down well with the students, who argue that citing long-accepted practices cannot be a way to normalise such discrimination, according to Mumbai Mirror.
Find latest and upcoming tech gadgets online on Tech2 Gadgets. Get technology news, gadgets reviews & ratings. Popular gadgets including laptop, tablet and mobile specifications, features, prices, comparison.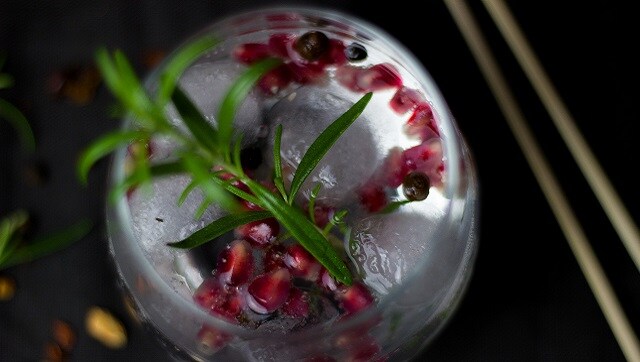 Lifestyle
The spate of gin launches in India aims to change preconceived notions about the spirit, widen its audience, give them a range to choose from and in the process, find their own gin identity.
Health
Growing your own food, especially via kitchen gardens in urban areas, is one effective way of maintaining your connection with nature and reaching the above-mentioned health goals even during the COVID-19 pandemic.
India
Bangladesh, Myanmar and Pakistan too are in the ''serious'' category but ranked higher than India in this year's hunger index.