If Agra 'ghar vapasi' is wrong, can one defend Muslim, evangelical conversions?
The ham-handed religious conversions in Agra by some Hindu group has put the issue back on the national agenda. It is no longer possible to brush the issue of conversions under the carpet or pretend that they don't cause ill-will
You may not like the uncouth and unsophisticated people from the Dharma Jagaran Manch and other such organisations which want to convert non-Hindus to Hinduism by calling it "Ghar Vapasi' – the logic being that they were converted long ago from Hinduism to other religions by force or inducements. But, in many ways, the hot potato of "conversions" has landed back on the national dinner-table.
These groups will make life difficult for the NDA government under Narendra Modi which is trying to steer the national agenda towards development, but they have succeeded in raising religious conversion as an issue that that cannot be brushed under the carpet anymore.
The ham-handed "conversions" in Agra, or the ones planned elsewhere in Uttar Pradesh this month, may be overturned and scrapped by law if they are found to have been achieved through inducements or intimidation (some of those "converted" say they were promised ration cards, etc), but the tables have now been turned.
Earlier, it was the Hindu groups that were asking for bans on "forced" conversions and the "secular" parties dismissed these demands as communal in nature, since India guarantees freedom of religion. Today, many people are asking for investigations into "forced" conversions from Islam to Hinduism in Agra. According to this Hindustan Times report, several Muslims groups in Agra have been calling for action against "forced" conversions and intimidation.
Responding to pressure from its minority constituency, the Samajwadi Party government in Uttar Pradesh has registered cases against the Hindu groups under section 153A of the Indian Penal Code (which outlaws the promotion of enmity between different groups, including religious groups), section 295A (which penalises acts intended to outrage religious feelings), and sections 505(2) and 505 (3) that deal with promoting ill-will, hatred or enmity between groups, HT reports.
The point is this: if conversions, whether done through inducements or marketing muscle, can bring on all these provisions of the IPC, the Hindu groups will now be empowered to claim the same when conversions happen away from Hinduism. Once the demon of creating religious enmity is invoked to fight conversions by Hindu outfits, every Hindu group can now claim the same privilege if the reverse happens anywhere.
Muslim and Christian evangelists have always been opposed to laws that ban or restrain conversions in the name of freedom of religion. Gujarat, Odisha, Madhya Pradesh, Chhattisgarh and Himachal Pradesh have strong laws to prevent easy conversions obtained through some form of inducement or fraud. Only Hindu organisations have supported these laws, and not the minority religions. Now the latter may have to rethink their positions.
The truth we have all been unwilling to face or discuss seriously is that religious conversion has largely been a one-way street so far – away from Hinduism, for historical, social and political reasons. The Sangh Parivar, of course, is quietly trying to reverse this slide through its "Ghar Vapasis", but so far the anecdotal evidence is that the net conversions are still away from Hinduism.
Critics of the Sangh have been programmed to rubbish such conversions, explaining them away as being the result of the inequities of the Hindu caste system, even though there is no conclusive evidence that caste alone plays a part in such conversions. It is equally obvious that converting out of Hinduism has not ended caste inequities for converts to Islam and Christianity. Otherwise, Dalit Christians and Muslims would not been clamouring for SC/ST and OBC reservations.
Unlike the rag-tag and free-lance groups that now pursue "Ghar Vapasi", conversions away from Hinduism are heavily funded internationally by Gulf petro-dollars or rich evangelical Christian churches in North America. Project Joshua, for example, is about bringing the whole world under the church. To read more about this well-funded project, read VK Shashikumar's expose in Tehelka magazine from some years back here.
Unlike religions which have a history of seeking conversions and may thus be better organised for it, the organisations trying to make Hinduism compatible with conversions (like the Dharma Jagaran Manch that spearheaded the Agra "conversions") are less sophisticated in their methods and look amateurish – even stupid. They are thus more likely to create a negative impression about Hinduism and possibly speed up the conversions away from it.
But they have clearly brought the issue back in focus. The "secular" groups will no longer be claim that conversions are not an issue. Not when we have now established with the Agra conversions that they promote enmity between groups.
If the Agra conversions can stroke communal feelings and generate hatred, by what logic can you claim that conversions away from the Hindu fold are somehow immune from it?
The last thing Modi needs is a communal crisis all over India due to the activities of the parivar's close and distant relations, but they have brought the debate out of the closet – and we should not run away from it anymore.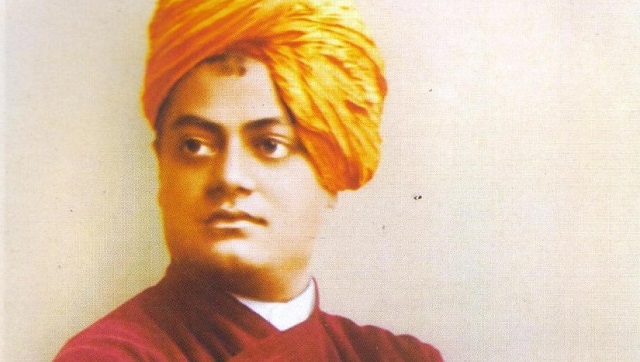 India
Swami Vivekananda was as much the product of his time as he was ahead of it
India
India's salvation and liberation lie in turning its mind and faith to its abilities and its destiny and allow for the discus to eliminate the last shreds of reptilian doubt
India
It is not, it seems, so much a case of 'India that is Bharat' any more. It is rather becoming a case of India or Bharat