ICMR says no community transmission of coronavirus in India so far, will continue to closely monitor areas affected with COVID-19
According to a release by the ICMR, a total of 826 samples of the people suffering from severe acute respiratory infection (SARI) /influenza-like illnesses have been tested at the sites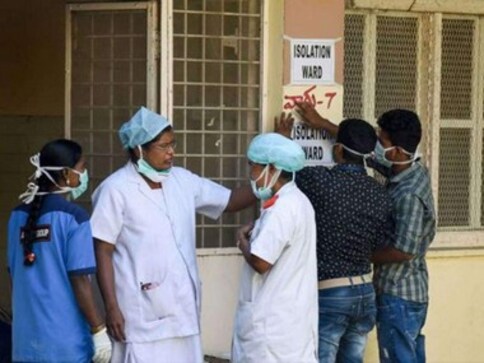 New Delhi: Over 820 samples taken for a random sampling study for community transmission of coronavirus have tested negative, signifying the community spread of the disease has not taken place in the country so far, Indian Council of Medical Research (ICMR) Director-General Balram Bhargava on Thursday.
"We did a random sampling study of community transmission of about 820 samples from 50 sites. They have come negative. We will scale it up. According to this study community spread has not happened," Bhargava told ANI.
According to a release by the ICMR, a total of 826 samples of the people suffering from severe acute respiratory infection (SARI) /influenza-like illnesses have been tested at the sites. "None of the samples was found positive," it said.
The ICMR is the apex health research body of India and has been the nodal authority for testing of patients for COVID-19.
The Council has been closely monitoring the presence of community transmissions in the country.
So far, a total of 169 cases of coronavirus have been confirmed in the country. Four persons have died from the disease.
In view of the evolving nature of COVID-19 transmission, the surveillance is being expanded to include more areas especially areas where COVID-19 cases have been reported.
Follow LIVE updates on Coronavirus Outbreak
In a bid to strengthen the COVID-19 testing capacity, the ICMR is going to operationalise two rapid testing laboratories and 49 additional testing centres by the end of this week.
A rapid testing laboratory will be equipped to test as many as 1,400 samples each day. These high throughput systems will be set up one each in Delhi-NCR and Bhubaneswar to exponentially increasing rapid diagnosing of COVID-19.
The additional 49 testing centres will be at various medical colleges and other places. It includes the Council of Scientific and Industrial Research (CSIR), Department of Biotechnology (DBT), and Defence Research and Development Organisation (DRDO).
also read
World
North Korea's new Chollima-1 rocket lost thrust and plunged into the sea with its satellite payload on Wednesday, state media said in a rare same-day announcement following the failed launch
World
North Korea has ramped up military development since diplomatic efforts collapsed in 2019, conducting a string of banned weapons tests, including test-firing multiple intercontinental ballistic missiles
World
The launch on Wednesday was cancelled due to a communication issue between the launch control computer and another computer overseeing the launch pad