I&B Ministry's 'Dalit' diktat: If democracy is to prevail, nomenclature must be protected, used and disseminated widely
Dalit is an anti-caste spirit imperative for the creation of nation based on equality, liberty and fraternity.
"Black" as a functional communicative terminology, as an identical reference to collective consciousness against the racial oppression, and in the domain of aesthetics, was made prominent in the 1970s in USA with the advent of the Black Panther Party. 'Black' in the domain of aesthetics, again, made beautiful, thereby, instilling the sense of dignity in what was understood as 'black' previously.
The movement of 'annihilation of castes' is primarily a process to achieve a dignity in all aspects of life. In the city of Mumbai, 1970 was a period of resentment against caste, emergence of Dalit literature that broke brahminical frameworks to write and understand the literature. When atrocities in Maharashtra on Dalits increased during this period and a few youth (ex-untouchables) now Buddhists, were reading reportage of such news almost every day, often in the libraries of Mumbai, they decided to fight and bring justice to the victims of atrocities (Dalits). Already frustrated with the several factions among the Republican Party of India, and freshly seeking for the movement whose primary aim was to guarantee justice and dignity to Dalits, they took inspiration from the Black Panthers. When the time came to name their collective consciousness, and their movement, they named it the Dalit Panthers.
In their manifesto, they clarified and proclaimed the meaning of the word Dalit: Members of Scheduled Castes and Tribes, Neo-Buddhists, the working people, the landless and poor peasants, women and all those who are being exploited politically, economically and in the name of religion.
One of the reasons why Dalit as a terminology became prominent in everyday discourse, was the committed engagement of founders of Dalit Panthers with literature. And with the literature they produced, the meaning of the word Dalit became profound and crossed the boundaries of caste, gender, and religion. The insertion of the element of dignity, resistance and vision of a just world in the word Dalit, however, was prominently done by two meticulous scholars of literature, Gangadhar Pantavane and MN Wankhede.
Both hailed from Milind College established by Dr Babasaheb Ambedkar in Aurangabad. From 1960s to 1990s, literature produced by Dalits gained momentum across the world. This was responsible for the acceptance of the word Dalit in the global imagination, mainly symbolising the resistance against caste-oppression.
However, one curious transition during this period in the domain of literature was the rising demand from a few Dalit dignitaries, mostly literary personalities, to rename the body of Dalit literature as 'Buddhist literature' or 'Ambedkarite Literature'; implicitly rejected the usage of the word Dalit as a communicative terminology. Their claims, however, had some factual context. Though Dalit as an umbrella term claimed to unite people across caste, gender, and religion, on the basis of their caste-based exploitation, a major chunk of Dalit literature was produced by men and women from Mahar caste (ex-untouchable caste) and now Buddhists.
But one of the faults in this claim was its emergence had the basis of class dialectics that so apparently stressed upon the aesthetics of language in terms of using a narrow terminology based on history rather than experience of oppression, thereby restricting the growth of language by emphasising over the use of particular, exclusive word which is often unable to communicate the common thread between oppressed communities across various geographical as well as experiential positions in human life.
This was precisely understood by one of the earliest foreign scholars of Ambedkar's movement, Eleanor Zelliot, who hailed from America. After studying the anti-caste movement (Ambedkarite Movement) closely for nearly 40 years, when she was suggested that she name her book From Untouchables to Buddhists, she clarified her position and understanding of politics of terminologies in these words:
"Just last year I asked by some highly educated followers of Dt Ambedkar if I was going to do a book called "From Untouchables to Buddhists", since this group resented the term "Dalit" as negative, even demeaning. I replied that I could not, since not all Dalits were Buddhists, and that the term Dalit was not only to be interpreted as "the oppressed" but also as "the proud, the defiant". As long as there is a group of groups, chiefly untouchable and in some cases Backward Castes or Scheduled Castes, who are the victims of caste oppression, there must be a term to describe them and the literature they create to tell their stories."
Recently, the Ministry of Information and Broadcasting issued an advisory urging all private media channels not to use the word Dalit to refer to people of Scheduled Castes, completely forgetting the fact that the meaning of the nomenclature 'Dalit' is strongly based on experiential world of communities who are prone to caste-oppression. As long as this exploitation prevails, their experiential position defined by the nomenclature chosen and constructed by their literature over the decades, will remain.
But, this advisory cannot be taken lightly since it emphasised the rejection of a nomenclature 'Dalit', which is also a choice of an individual as well as communities, to express their world in the nomenclature they know that would define them with dignity, as well as manifest their position against caste-based oppression. Throughout his writings, Ambedkar used a categorical terminology of Scheduled Castes especially after the advent of the Constitution, in which all members of ex-untouchable castes were included, but he preferably and widely used nomenclature such as depressed classes or untouchables while referring to this communities categorically, since it captured and understood the experience of all castes fall under the constitutional category of Scheduled Castes.
Therefore, it must be noted that words not only work as definitions for us in life, they are reminders of the past, and its possible deconstruction so the new language would take place in order to define us differently but collectively. Dalit as a nomenclature is itself a functional word which articulates the position of a person or a community against caste. In the case of India as a nation of fragmented experiences, abnormalised by the system of castes, it seems difficult to provide an umbrella term for oppressed communities, primarily because their experience of oppression varies with the changing location of their castes.
Nomenclature that tends to remind people of their caste rather than their experiential similarities when it comes to realise the sense of being oppressed weakens the spirit of resistance against caste oppression since it divides people into closets of caste. Advising and urging the media—a medium of dissemination of narratives which helps society understand oppression—to avoid the nomenclature that exposes oppression within the country is an act of further strengthening caste-based oppression.
If democracy has to prevail in its fullest sense, then the nomenclature Dalit, which exposes and fights against caste-based oppression within the country's democratic mechanisms, is to be protected, used, and disseminated widely. Dalit is an anti-caste spirit imperative for the creation of nation based on equality, liberty and fraternity.
Politics
Prasada's induction will further wear away whatever's left of the Congress and the Gandhis in Uttar Pradesh, even if it does not yield dividends for the BJP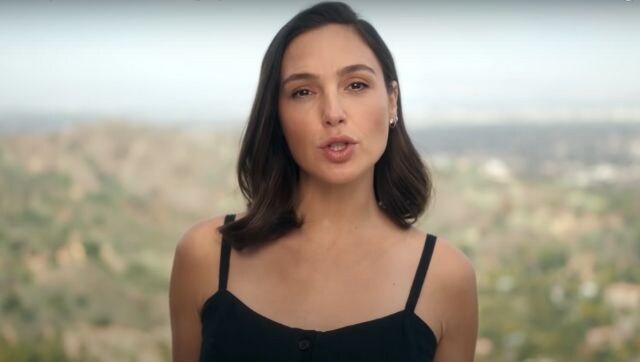 Entertainment
Even as the reality is hard to cope with, it brings back that one commodity that seems to be rapidly depleting from our lives – hope. And for that alone, may there be an encore.
Entertainment
Lupin exploded out of the gate, becoming a global phenomenon instantly and eventually Netflix's most-streamed non-English-language original.