#IAmGauri protest takes Bengaluru streets by storm; Sitaram Yechury, Medha Patkar join rally
Thousands joined in a protest rally in Bengaluru, which started from city's railway station on Tuesday, to continue the nationwide demand for justice for journalist Gauri Lankesh.
Thousands took to the streets of Bengaluru on Tuesday to demand justice for journalist Gauri Lankesh, according to media reports.
According to India Today, around 50,000 people were expected to attend the day-long protest, which was described by the organisers as a movement to resist the quashing of dissent all over India.
Hundreds of activists, thinkers and writers from all over the country participated in the protest rally, demonstration and a public meeting at Central College grounds, India Today reported.
Lankesh, the 55-year-old editor of a Kannada tabloid Gauri Lankesh Patrike, was gunned down outside her home in the city's southwest suburb on the night of 5 September by an unknown assailant.
#IAmGauri Protest at Bengaluru City Railway Station pic.twitter.com/ZBRf0xBCsv

— Sabina Basha (@SabinaBasha) September 12, 2017
Wearing black head bands that read "I am Gauri", the protesters took out the march from the city railway station to the Central College Grounds, where a protest meeting would be held later during the day.
CPM general secretary Sitaram Yechury and noted social activist Medha Patkar also joined in the protest.
Well-known journalists P Sainath and Sagarika Ghose, Prashant Bhushan and Yogandra Yadav of Swaraj India and civil rights activists Teesta Setalvad, Kavitha Krishnan and film producer Prakash Rai were also join.
The forum "Gauri Lankesh Hatya Virodhi Vedike" decided to hold the national-level resistance convention.
Progressive thinkers, writers, social activists, artistes and intellectuals formed the forum last week to protest Lankesh's killing.
#IamGauri protest takes Bengaluru by storm. Thousands gather at Bengaluru city railway station pic.twitter.com/kRXRjLEKmb

— Anusha Ravi (@anusharavi10) September 12, 2017
Patriotic songs, street plays, screening of short films and paintings and music concerts will be held during the event.
This is not the first protest in Bengaluru since Lankesh's death.
On 5 September, senior Kannada writers and activists gathered in front of Town Hall in Bengaluru.
On Tuesday, Karnataka's Aam Aadmi Party was a prominent participant in the protest, with journalist-turned-politician Ashish Khetan also joining the rally.
Members of the Communist Party of India (Marxist-Leninist), Karnataka Janashakthi and several student groups were also part of the rally.
You can kill person, not ideas.#IAmGauri#WeAreGauri@aapkaprithvi @AashishKhetan pic.twitter.com/lmh1X6ETwN

— AAP Karnataka (@AAPKarnataka) September 12, 2017
@AashishKhetan in #IAmGauri Resistance Convention. pic.twitter.com/t0prd0e0RL

— Mohan Dasari (@MohanDaasari) September 12, 2017

With inputs from IANS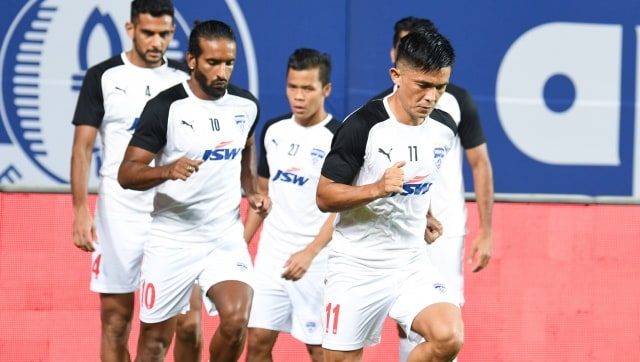 Sports
Bengaluru finished seventh in the ISL and qualifying for the AFC Cup group stage will go a long way in making up for their disappointing domestic season.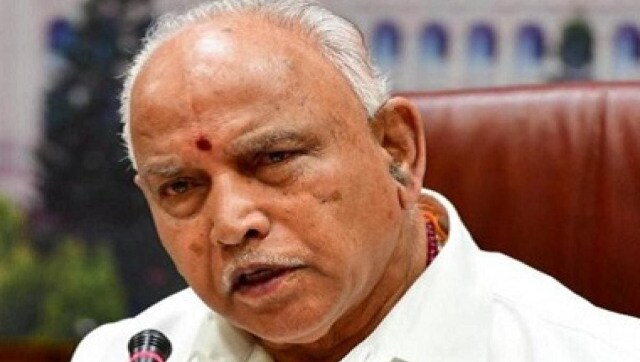 India
Yediyurappa further said that people should wear face masks, use hand sanitisers and maintain social distancing
India
Karnataka is one of the few states which is going ahead with the state board examinations for Class 10 students despite a surge in COVID-19 cases