IAF's C-17 Globemaster to evacuate stranded Indians from Iran tonight; to depart from Hindon airbase at 8 pm
About 2,000 Indians are living in Iran, a country that has witnessed increasing numbers of coronavirus cases in the last few days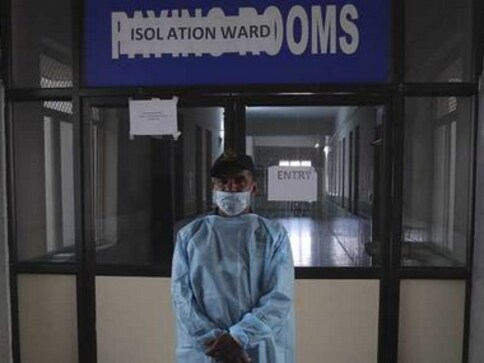 IAF transport aircraft will be sent to Iran on Monday night to bring back Indians stranded in the coronavirus-hit nation

C-17 Globemaster military aircraft is expected to depart from the Hindon airbase around 8 pm

About 2,000 Indians are living in Iran, a country that has witnessed increasing numbers of coronavirus cases in the last few days
New Delhi: An Indian Air Force (IAF) transport aircraft will be sent to Iran on Monday night to bring back Indians stranded in the coronavirus-hit nation, official sources said.
The C-17 Globemaster military aircraft is expected to depart from the Hindon airbase around 8 pm, they said.
About 2,000 Indians are living in Iran, a country that has witnessed increasing numbers of coronavirus cases in the last few days.
Follow LIVE updates on Coronavirus Outbreak
Three days ago, a Mahan airline plane had brought swab samples of 300 Indians from Iran to India.
The Union Health Ministry was initially considering setting up a laboratory in Iran to test Indians living in the country for coronavirus. However, the plan was shelved due to logistical issues.
Football
Brazil will start a step ahead of South Korea as per the results of their previous face-offs. The South American nation registered a win on six occasions among their seven meetings so far.
Sports
FIFA World Cup 2022, Highlights: Brazil advance to the quarter-finals of the FIFA World Cup, where they will meet Croatia. Brazil were clinical with the ball today, and gave Korea no room for improvement whatsoever.
Football
Australia, Japan and South Korea -- three of the six Asian Football Confederation teams at the World Cup -- reached the first knockout stage.