IAF touchdown drill on Lucknow-Agra Expressway: List of aircrafts which took part in practice
Sukhois, Jaguars and Mirages of the Indian Air Force (IAF) did a touch down and take off drill on a four-kilometre stretch of the Agra-Lucknow Expressway in Unnao district of Uttar Pradesh.
Sukhois, Jaguars and Mirages of the Indian Air Force did a touch down and take off drill on a four-kilometre stretch of the Agra-Lucknow Expressway in Unnao district of Uttar Pradesh on Tuesday as hundreds of thousands of people lined up to watch.
With such a "touchdown" exercise, India has joined China, Germany and Sweden to become the first country to do so. This is the first time that transport aircraft (AN-32) will land and take-off from this highway, an official told PTI.
In all, 20 aircraft, including AN-32 transport and fighter planes like Mirage 2000, Jaguar, Sukhoi 30 MKI, will take part in the exercise, said Gargi Malik Sinha, PRO, Defence (Central Command).
The exercise started with a C-130J Hercules transport aircraft making an assault landing with Garud commandos. Here's the complete list of IAF aircrafts which performed the touchdown.
C-130J Super Hercules transport aircraft: The C-130J Super Hercules was developed by Lockheed Martin. It offers superior performance and boasts of new capabilities, with the range and flexibility for every theatre of operations and evolving requirements. According to Lockheed Martin, the C-130J Super Hercules is the world's most advanced tactical airlifter. It also has a unique mix of agility and performance to complete any mission, anytime, anywhere.
Once the IAF's Special Forces Garud commandos got off the C-130J transport aircraft with their vehicle, they took positions on either side of the expressway to secure "their airstrip" for the fighter aircraft. NDTV reported that it is the first time a transport aircraft — Super Hercules — landed on an expressway. It was inducted into the IAF in 2010.
Mirage 2000: The Mirage 2000 is a French multirole, single-engine fourth-generation jet fighter manufactured by Dassault Aviation, according to Defence Update. It was designed as a lightweight fighter and evolved into a multi-role aircraft. It is considered to be the best of the ground attack aircraft under the Indian Air Force. It has nine hardpoints for carrying weapon system payloads: five on the fuselage and two on each wing.
As of February 2016, India had 59 Mirage 2000 in service. Six Mirage 2000 aircrafts flew in two formations on Tuesday and it was followed by formations of Sukhoi-30MKI fighter aircraft.
Sukhoi-30MKI: The air force, according to India Today, describes the Sukhoi as its air dominance fighter because it allows the service to perform multiple missions. It was developed by the Sukhoi Design Bureau and Hindustan Aeronautics Limited (HAL) for the IAF. It is equipped with thrust vectoring control and canards. The Su-30MKI aircraft incorporates an aerodynamic airframe made of titanium and high intensity aluminium alloys. The twin stabilisers and horizontal tail consoles are joined to tail beams, according to Airforce Technology.
Jaguar deep penetration strike aircraft ended the Tuesday drill for the fighter aircraft.
Jaguar deep penetration strike aircraft: These aircrafts were developed by HAL under license in India. It was retired from British Royal Air Force in 2007 and from French Armee de I'Air in 2005 but is still being used by the IAF. According to Defence Update, the airforce version is equipped with ground attack munitions, Martel ARM along with R 550 Magic Air to Air Missiles and two on board cannons.
With inputs from agencies
India
The second round will be held on 20 September and the third or final round will be conducted on 23 September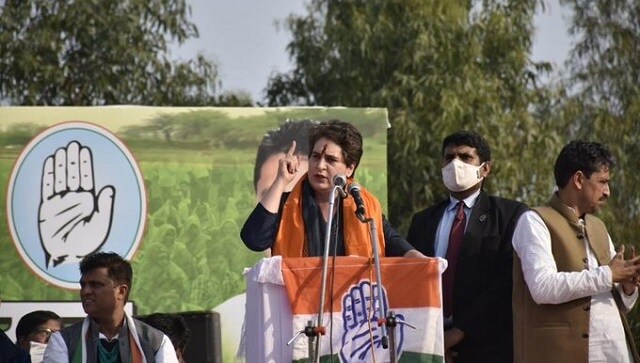 Politics
Her attack on Adityanath came as on this day, last year, the horrific Hathras incident took place in which a young Dalit woman was raped by four men.
India
Taking note of the heavy rainfall, District Magistrate, Lucknow, Abhishek Prakash has advised people to remain indoors and avoid going out.