IAF suspects missing Sukhoi Su-30 MKI could be around West Kameng district in Arunachal Pradesh
A Sukhoi Su-30 MK1 aircraft of the Indian Air Force lost radio contact and went off-radar on Tuesday, reports said. The aircraft had taken off from the Tezpur Air Force station in Assam.
Although defence sources have not confirmed a crash yet, they said that the Sukhoi 30 MKI which went missing on Tuesday could be near Kalaktang in West Kameng district of Arunachal Pradesh at 70°03' N n 92°30' E.
The aircraft which had taken off from Tezpur air force station at Salonibari in Assam had lost its contact at Narayanpur area in Lakhimpur district of Assam. Two pilots who were onboard the plane are also missing.
According to CNN-News18, the aircraft went missing around 11 am on Tuesday, 60 kilometres north of Tezpur, near Doulasang area of Arunachal Pradesh, which is a border area adjoining China. The aircraft was on a routine mission.
Sonitpur superintendent of police Prithipal Singh confirmed to Firstpost that the aircraft has gone missing but did not give further details. Tezpur air force station is located in Assam's Sonitpur district.
The Sukhoi SU-30 is a frontline aircraft and one of the Indian Air Force's prime fighter jets.
It is important to note, however, that breaking off of radio contacts, and going off-radar is not an unusual occurrence. The IAF has a procedure to wait for an hour and then launch a search operation.
On 19 May, 2015, a Sukhoi-30 fighter aircraft had crashed at Laokhowa in Nagaon district of Assam with both the pilot and co-pilot ejecting safely.
The Su-30 fighter aircraft, flying from the Tezpur base on a routine sortie, had lost connection with the radar at the airforce station at around 12.30 pm and crashed thereafter, a defence spokesman said in Tezpur.
The aircraft had developed a technical problem and the pilot was forced to abandon the aircraft, he said.
Both the pilots ejected safely and the aircraft crashed at Laokhowa near Tezpur.
The Sukhoi-30, which is the latest aircraft in the IAF stable of fighter jets, has a reasonably good safety record. In 2011-12, one Sukhoi-30 MK1 crashed, in 2012-13 another one did while in 2013-14 the aircraft saw no accidents. However, there was one more crash in the 2014-15 period.
In November, then defence minister Manohar Parrikar had informed Lok Sabha that the main reasons for the crashes were human error and technical defect.
The country also spends a whopping amount in repairs and maintenance of Sukhoi-30.
According to information given to Rajya Sabha by Parrikar in December 2014, in 2011-12, the IAF had spent Rs 551.35 crore, in 2012-13 it had spent Rs 877.84 while in 2013-14, the exchequer had to bear Rs 834.76 crore for keeping the Sukhoi-30 squadrons in battle-ready conditions.
The Su-30 aircraft was formally inducted at Air Force Station Tezpur on 23 May, 2006 in a symbolic ceremony presided over by then Air Officer Commanding-in-Chief, Eastern Air Command, Air Marshal SK Bhan. Then Air Commodore TK Nair, Air Officer Commanding, Air Force Station Tezpur and other senior Air Force officers, Army officers and civil dignitaries were also present on the rain-soaked Tezpur airfield on the occasion.
Tezpur airfield was constructed by the British Royal Indian Air Force in 1942, during Second World War. It subsequently developed into a full-fledged Air Force base in the year 1959. It lies between Bhutan, Tibet, China, Myanmar and Bangladesh. Ever since its inception, it has been one of the most active bases in North-East from where a variety of fixed and rotary wing aircraft have been operating.
The first aircraft that flew from this base were Vampires and Toofanis. 101 Reconnaissance Squadron with Vampire aircraft and 4 Squadron with Toofanis were the first Squadrons to be located at this base. Subsequently came 29 Sqn (Toofani), 37 Sqn (Hunter), 4 Sqn (MiG-21), 8 Sqn (MiG-21) 28 Sqn (MiG-21), 24 Sqn (Gnats), 110 HU (Mi-4 helicopters), 30 Sqn (MiG-21), MOFTU (MiG Operational Flying Training Unit) with MiG-21s and 115 HU (Cheetah / Chetak helicopters). For the last 25 years this base had been home to the MiG-21 fleet which was used extensively to train rookie pilots for the Indian Air Force, most of whom fondly remember their days spent in Tezpur. In Sep 2007, fighter operations were discontinued at the base to facilitate extensive runway repairs and extension. The work having been completed, the station has formally inducted its first SU-30 MKI aircraft.
The SU-30 MKI aircraft is a twin cockpit multi- role all-weather, air superiority fighter with air – to – air refueling capability. The aircraft, now being manufactured by Hindustan Aeronautics Limited (Nasik), was originally designed and developed in Russia. The Sukhoi-30 MKI aircraft was inducted into the Indian Air Force in 1997 and since then, the aircraft has been upgraded to suit IAF requirements.
The civil air operations that were discontinued in 2007, will resume soon enabling the civil population of this region to travel to other regions of the country by air.
Find latest and upcoming tech gadgets online on Tech2 Gadgets. Get technology news, gadgets reviews & ratings. Popular gadgets including laptop, tablet and mobile specifications, features, prices, comparison.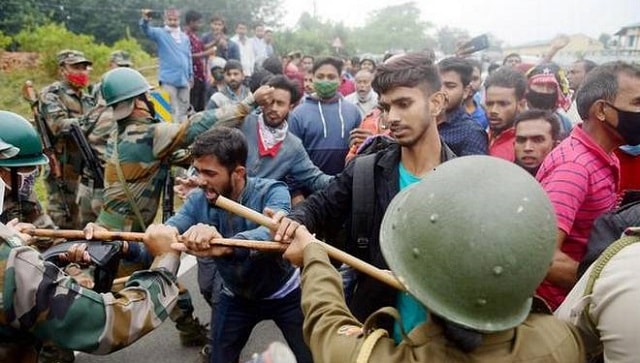 India
One person was killed and at least 23 injured when police opened fire at picketers who had blocked the Assam-Agartala National Highway on Saturday while protesting a plan to rehabilitate over 6,000 Brus in Kanchanpur sub-division
India
The well No. 5 at Baghjan was spewing gas uncontrollably since 27 May. It caught fire on 9 June, killing two OIL firefighters.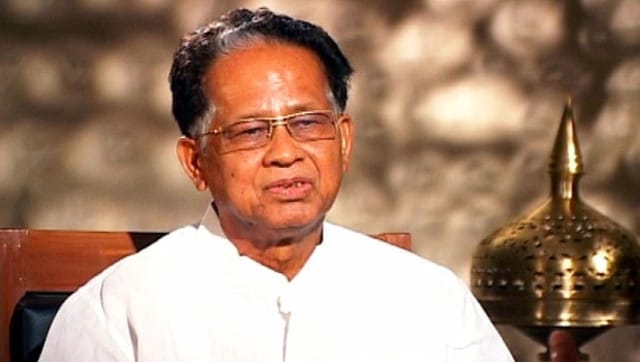 India
The 86-year-old was admitted to the Gauhati Medical College and Hospital (GMCH) on 2 November due to post-COVID-19 complications