'I am sure I will die tomorrow...': Kerala love jihad victim Hadiya accuses father of torturing her, pleads for help in video
Hadiya, a 24-year-old woman from Kerala, who converted to Islam and subsequently married to a Muslim man, has alleged she was being tortured by her father
In a video, shot on 17 August, released on Thursday, 24-year-old Hadiya, has alleged that her life was under threat and that she was being tortured by her father, said media reports. Hadiya converted to Islam after marrying a Muslim man.
"You need to get me out. I will be killed anytime, tomorrow or the day after, I am sure. I know my father is getting angry. When I walk, he is hitting and kicking me. If my head or any other part of my body hits somewhere and I die," said Hadiya in the video which was shot on 17 August by activist Rahul Easwar. 
Hours after the video was released, Shefin Jahan, Hadiya's husband has requested Kerala chief minister Pinarayi Vijayan to intervene, said an India Today report.
Jahan has alleged that Hadiya, who has been under house arrest for over 5 months is going through severe human rights violation.
In May, the Kerala High Court had nullified Hadiya's marriage with Jahan in a habeas corpus petition filed by her father, Live Law had reported. The court had held that the marriage was a sham and was of no consequence in the eye of law. Since then Hadiya has been living with her father as the court had ordered her to return to her parent's home at Vaikom in Kottayam district.
According to NDTV, Hadiya's father Ashokan KM, has dismissed his daughter's allegations saying that there was no validity to her claims. The report added that Rahul Eashwar had met Hadiya and her family in August and had earlier released one video excerpt of his conversation. He released another part this week.
Eashwar, according to The Indian Express, said he has more footage of Hadiya but that it cannot be released as it has communal undertones. He said the video was released in order to get the court's attention to Hadiya's plight.
In an earlier video, The Indian Express said, Hadiya was heard saying, "Am I supposed to live like this? Is this what they (father and mother) want?"
Eashwar told The Times of India that he had already submitted the footage to Justice R V Raveendran on 23 August. Justice Raveendran was appointed by the Supreme Court to monitor the NIA probe to ascertain whether Hadiya's marriage could be considered as a case of 'love jihad'.
"I mailed the video to Justice Raveendran after considering all legal aspects. Since he did not take up the case, I gave a written complaint to the state women's commission and also submitted the footage," Easwer was quoted as saying by the Times of India.
The Supreme Court had on 16 August directed the NIA to probe whether there was a wider pattern of alleged 'love jihad' in the case. The Kerala government on 7 October told the Supreme Court that its police had conducted a "thorough investigation" into the conversion of Hadiya to Islam and her subsequent marriage to Jahan and did not find material warranting the transfer of probe to the National Investigation Agency (NIA).
Hadiya's husband had filed an interim plea seeking a recall of the order asking the NIA to take over the investigation. He had claimed that Hadiya, formerly Akhila Ashokan, had converted several months before their marriage, which was finalised through a matrimonial site.
The case is scheduled to come up for hearing on October 30.
With inputs from PTI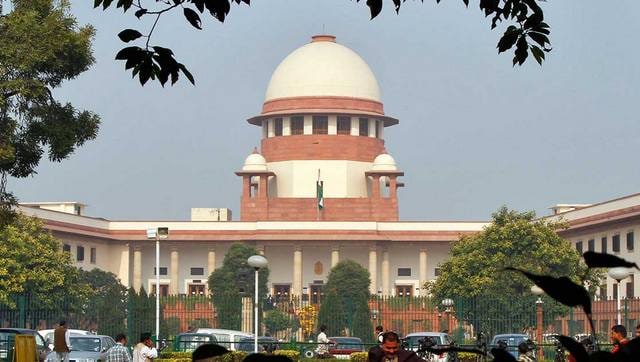 India
The top court has also directed the Centre to provide data on all procurement orders for the three vaccines Covishield, Covaxin and Sputnik V vaccines
India
While upholding the validity of section 124A (sedition) of the IPC in the Kedarnath Singh vs State of Bihar case, the top court had ruled the sedition charges could not be invoked against a citizen for criticism of government actions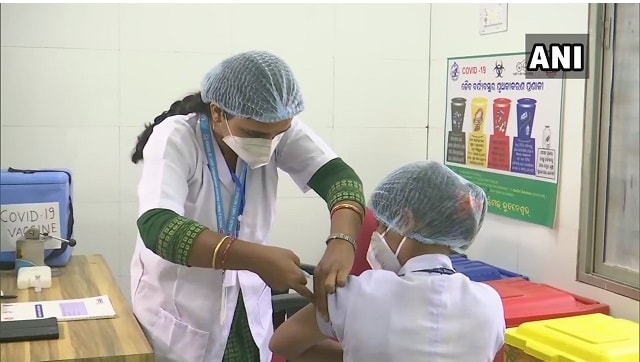 India
Meanwhile, the Centre told states and Union territories that nearly 12 crore COVID vaccine doses will be available to them in June 2021, thus enabling them to ramp up inoculation