Hyderabad blast: Terror hunt spreads to Bihar, UP, Jharkhand
Investigators are looking at three other suspects - belonging to Uttar Pradesh, Bihar and Jharkhand - and are stepping up coordination with security agencies in other States.
The investigation into the Hyderabad blasts on Thursday have spread to three other States - Uttar Pradesh, Bihar and Jharkand - and a dragnet has been spread for three suspects.
Forensic investigation of the blast site suggests that the explosions were set off by improvised explosive devices that used ammonium nitrate, urea, petrol and shrapnel. In the method of planning and the modus operandi, investigators see parallels with the August 2012 blasts in Pune.
CNN-IBN reports that investigators are following up on a raid on a lodge in Hyderabad on 18 January, from where a suspect managed to escape. The suspect had been staying in the lodge under an assumed name and had slipped the net barely a few hours before the place was raided.
The names of three other suspects - belonging to Uttar Pradesh, Bihar and Jharkhand - have emerged; they are  being looked at closely as potential leads by the Nation Investigation Agency and the local police.
Given the similarities with the Pune blasts, investigators are working with other State police forces on active leads. A team of the Delhi Police special cell is now in Hyderabad with details of an alleged Indian Mujahideen operative Syed Maqbool, who had told interrogators after his arrest in October last year that in 2012, he had reconnaitred the Dilsukhnagar area, where the  blasts occured on Thursday.
Maqbool's interrogation report is now an important source of information for the investigators. Investigators say Maqbool's interrogation report and similarities with previous blasts suggest that the Indian Mujahideen may have a hand in the twin blasts in Hyderabad but it is too early to conclude as the probe is not over yet.
On Friday, Andhra Pradesh Chief Minister N Kiran Kumar Reddy stepped up to take responsibility for the blasts. Referring to the alert issued by the Union Home Ministry recently with regard to a possible terror attack, the Chief Minister said that the intelligence information had been sent on 16 February  to all the states. He further asserted that whenever such alerts come from the Central government, the police took cognisance of it and acted on it. Reddy told CNN-IBN  that in his estimation,  terrorists were working to disturb  peace in Hyderabad and the rest of Andhra Pradesh.
The Bharatiya Janata Party, however, accused the government of being soft on terror and demanded that confidence-building measures with Pakistan must be suspended. Speaking at a press conference in Hyderabad, party president Rajnath Singh said the central government was to blame for the blasts as it had failed in providing specific details to the state government.
Find latest and upcoming tech gadgets online on Tech2 Gadgets. Get technology news, gadgets reviews & ratings. Popular gadgets including laptop, tablet and mobile specifications, features, prices, comparison.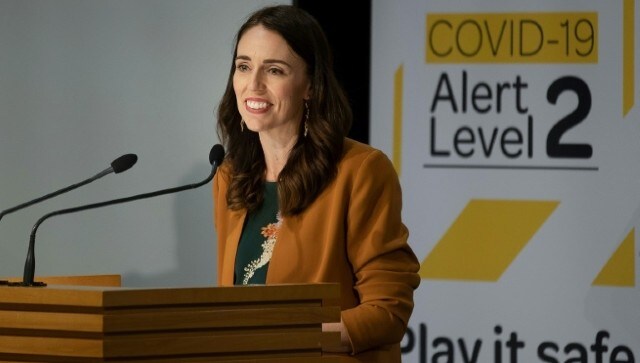 World
In a hectic first term, Ardern faced New Zealand's worst terror attack, a deadly volcanic eruption, the country's deepest recession in more than 30 years, and the shared global threat of the COVID-19 pandemic
World
Sudan has agreed to pay compensation for victims of the 1998 bombings of the US embassies in Kenya and Tanzania, attacks conducted by Osama bin Laden's Al-Qaeda network while he was living in Sudan
World
The teacher had received threats after opening a discussion about the caricatures of Islam's Prophet about 10 days ago, the police said