Huawei 5G controversy: New Delhi's volte-face sends wrong signal to Beijing, China likely to take move as sign of weakness
India's reversal of decision on sending Huawei an invitation for 5G field trials sends all the wrong messages about its stance vis-a-vis China.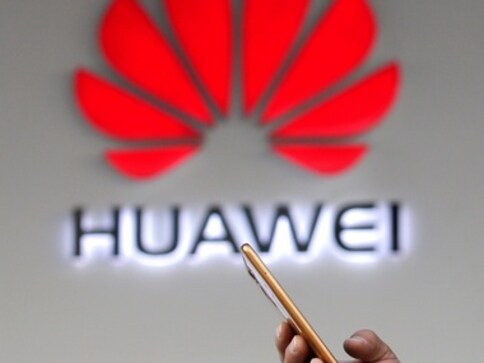 India's move to invite Huawei for 5G field trials in India — after initial hesitation and despite global security concerns over the Chinese telecom giant's alleged role as a conduit of Chinese government's intelligence network — reveals the changing nature of India's diplomatic engagement with China. It has decidedly shifted away from the broader policy of standing up to China (as we saw during Doka La) towards a more accommodative posture. The big question is, is it working?
In its latest report on the India-China ties, a parliamentary panel has said that India's pusillanimous China strategy is not working. The Parliament's standing committee on external affairs, led by Congress leader Shashi Tharoor, has criticised India for being "too cautious" on China's red lines on Taiwan and Tibet and has suggested that this "conventionally deferential foreign policy towards China" should be replaced by a "flexible approach" that seeks to use "all options including its (China's) relations with Taiwan, as part of such an approach."
India has robust trade and economic ties with Taiwan but has recently given in to Chinese demands to refer to the nation as 'Chinese Taipei'. The problem is, India's accommodative posture towards China — a result of the over-correction in strategy in the aftermath of the Doka La standoff — is a fundamental misreading of the Chinese world view that respects strength and disdains weakness. It may string along with India in its attempts of "reset" but is likelier to interpret reconciliatory gestures as signs of weakness.
A bilateral relationship based on this misconception can never be set on equal terms. It is not surprising to note that India's deference on Taiwan and Tibet goes unreciprocated. Beijing suffers from no compulsions to respect India's concerns on Pakistan-occupied-Kashmir or Arunachal Pradesh.
Conversely, there are ample examples that when bullying tactics are met with equally stern and resolute responses, China eventually makes a tactical withdrawal. For instance, Beijing's fire-and-brimstone response towards Donald Trump's imposition of tariffs on Chinese imports has slowly but surely given way to a spirit of compromise. At a recent Politburo meeting, Chinese leaders were far more circumspect and mindful of the impact of a protracted trade war with the US on Chinese economy. China has announced more concessions to the US — including buying of American soybean, cutting tariffs on imported cars made in the US and promising to modify its industrial policy to pacify Trump.
As this Hindustan Times piece points out, "Trump has shown how active pressure on China, as opposed to Indian-style imploration, can yield concessions. Whereas deference to China usually invites bullying, standing up to it generates respect and compromise."
It is here that India's reversal of decision on sending Huawei an invitation for field trials sends all the wrong messages. There is not a shadow of doubt that India was acting under Chinese pressure. Media reports in September, quoting telecom secretary Aruna Sundararajan, had pointed out that India has excluded both Huwaei and ZTE from trials for the next generation telecom technology and invited Cisco, Samsung, Nokia and Ericsson. Though India never clarified the reason, it was widely speculated to be security concerns over Huawei's close ties with the Chinese government. Under China's 2017 national intelligence law, "Organisations and citizens shall, in accordance with the law, support, co-operate with, and collaborate in national intelligence work and guard the secrecy of national intelligence work they are aware of" Chinese technological companies are vulnerable to the possibility of being used as espionage tools of the Communist Party through cyber snooping.
This danger is more pronounced in the case of Huawei which is closer to the Chinese government than many other Chinese firms. Its founder Ren Zhengfei is a former technologist in the People's Liberation Army and, as a report in The Conversation points out, "as far back as 2003, the company was accused of stealing intellectual property, including from US-based network hardware maker Cisco. The companies settled out of court, but Huawei has been accused of stealing other firms' intellectual property and violating international economic sanctions."
This has prompted the US, Australia and New Zealand to ban the Chinese firm from providing 5G technology. The UK, Germany and Canada may follow suit. Curiously in India's case, that "ban" was reversed, and the Shenzen-based Huawei later announced that it has received an invitation from the Department of Telecommunications (DoT) to participate in the trials. India, the second-largest mobile market in the world after China and the fastest growing, is an important market for the Chinese telecom giant.
Media reports indicate that Huawei had lodged a "protest" with India, following which India apparently relented. It is difficult to imagine that the "protest" was not accompanied by a "nudge" from Beijing. The Chinese state-controlled Global Times newspaper, incidentally, came out with an editorial soon after India had excluded Huawei and ZTE in September. In that editorial, the newspaper claimed that India's move was aimed at "pleasing the US" by "adopting a tough stance against China.". These are classic pressure tactics that India grew familiar with during the standoff in Doklam.
There is still a possibility that India's reversal of decision on Huawei is a placatory move and the controversial Chinese firm may eventually be kept away from taking part in nationwide rollout of next-gen 5G network. A report in Livemint notes that India may hold "inter-ministerial talks" before taking a final call. An official was quoted as saying by the newspaper, as saying, that "right now, Huawei is doing small-scale trials with operators and not large, nationwide field trials and permission for trials can be revoked also if the government wants."
The larger point, though, remains unanswered and it is not clear whether India understands the true nature of Chinese coercive statecraft. China has detained three Canadian individuals to put pressure on Canada over the arrest of a senior Chinese telecom executive. Top Huawei executive Meng Wanzhou, daughter of the company's founder, was arrested by Canada at the request of the United States in Vancouver. She now awaits extradition to the United States where she faces charges of violating United States law over Iran sanctions. In retaliation, China has now detained a third Canadian national, and in each case has denied any links with Meng's arrest.
It will require more than accommodation and reconciliation from India to "normalise" ties with China. It can never be based on one-sided concessions, much less for a country that seeks for itself a central role in maintaining the balance of power in Asia.
World
The United States recognises the McMahon Line as the international boundary between China and Arunachal Pradesh, according to a bipartisan Senate resolution which sees Arunachal Pradesh as an integral part of India
World
The panel, which operates in secret, usually gathers on Monday, Wednesday and Thursday afternoons, leading to speculation that a vote on a historic indictment of a former president was imminent
World
If the Manhattan district attorney were to indict Trump, the 76-year-old would become the first former president to be charged with a crime. That would also upend his bid to win the Republican nomination for the 2024 presidential election