Home Minister Rajnath Singh, BSF chief hint at surgical strikes-like attack on Pakistan, say death of jawan has been avenged
In a cryptic statement, home minister Rajnath Singh suggested that India launched surgical strikes on Pakistan. The comments come after a BSF jawan was killed at the border.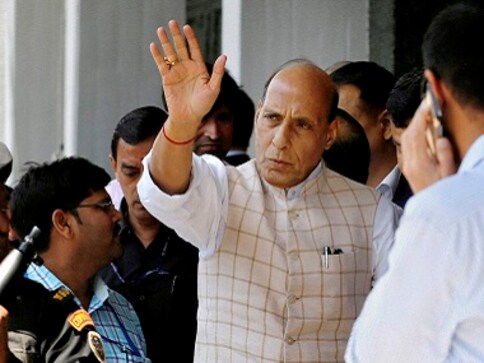 On the second anniversary of the surgical strikes on terror camps launch pads in Pakistan-occupied Kashmir, Border Security Force (BSF) Director-General KK Sharma on Saturday said that "sufficient action" has been taken to avenge the killing of BSF head constable Narender Singh by a Pakistan border action team.
The Indian Express quoted him as saying: "We have taken sufficient action along the LoC to avenge the death of our soldier". The BSF chief did not go into details of the "sufficient action".
Union Home Minister Rajnath Singh on Friday was the first to start speculations about an India-led surgical strike being conducted on Pakistan.
ANI quoted the home minister as saying at an event in Uttar Pradesh's Muzaffarnagar: "Something has happened. I won't reveal it now. Something big has happened. Trust me, something really big has happened two-three days ago. And you will also see what happens in future."
According to the news agency, the Home Minister did not elaborate on his cryptic comment, but he did make a clear reference to BSF's head constable Narendra Kumar's brutal killing on 19 September, along the International Border in Jammu and Kashmir's Samba district.
Singh's comments come after Pakistani troops slit Kumar's throat after fatally shooting him along the international border (IB) near Jammu, officials said on 19 September.
Official sources said that Kumar's body was retrieved ahead of the India-Pakistan fence after over six hours, as Pakistan "did not respond" to calls to maintain the sanctity of the frontier and ensure that the BSF search parties were not fired upon. Other than his slit throat, his body bore three bullet wounds.
While the BSF did not comment on the developments, sources said the force had alerted all its formations along the IB and informed the army to remain vigilant at the LoC.
Prior to Singh's statement, Indian Army chief Bipin Rawat had said that it was time for another surgical strike, according to NDTV. "I believe there is a need for one more action (surgical strike). But I would not want to disclose how we want to do it," he told India Today in an interview.
As per the NDTV report, General Rawat had also said that infiltration from across the Line of Control (LoC) persisted despite the call for a ceasefire. He went on to say that this cannot continue, and assured that necessary action has to be taken to deter terrorists from disrupting peace in Jammu and Kashmir.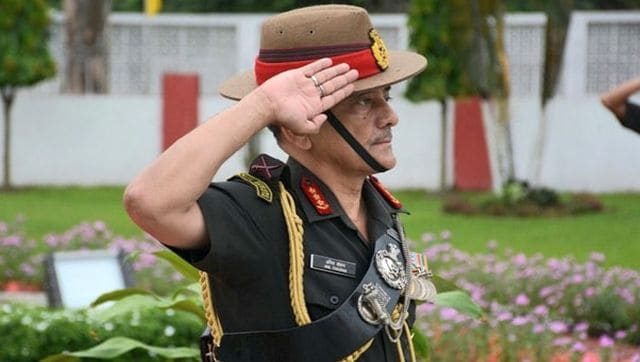 India
Lt General Anil Chauhan and his predecessor Late General Bipin Rawat both come from the 11 Gorkha Rifles. Called 'Bravest of the Brave', this regiment has played a significant role in the 1971 Bangladesh War and the 1999 Kargil War
India
MEA spokesperson Arindam Bagchi said five of the six Indians were fishermen and asserted that Pakistan is "duty-bound" to ensure safety and security of all Indian prisoners
India
The Indian Air Force inducted the first fleet of indigenously-built Light Combat Helicopter, which has been developed primarily for mountain warfare after a requirement for it was felt during the Kargil War in 1999