Hizbul commander Sabzar Bhat's funeral draws hundreds in Kashmir; people defy curfew amid massive security
Hizbul Mujahideen commander Sabzar Bhat's buriall late on Saturday night witnessed hundreds gather at his ancestral village in south Kashmir's Tral in defiance of the curfew.
Srinagar: An uneasy calm prevailed in the Valley on Sunday amid unprecedented security arrangements, a day after the killing of Hizbul Mujahideen commander Sabzar Bhat, as his burial late on Saturday night witnessed hundreds gather at his ancestral village in south Kashmir's Tral in defiance of the curfew.
A few incidents of stone pelting were reported on Sunday, including in Shopian, officials said.
Taking lessons from the widespread violence that had erupted after the killing of Hizbul leader Burhan Wani in July 2016, the authorities clamped curfew and restrictions in the Valley in advance.
Jammu Kashmir Liberation Front (JKLF) chairman Yasin Malik was arrested on Sunday and shifted to central jail in Srinagar. The JKLF chief had on Saturday visited Bhat's residence in Rutsana in Tral and met his mother to express his condolences,
Bhat was buried around midnight in his ancestral graveyard in Rutsana village, as hundreds converged - arriving from different areas, defying the restrictions and massive security.
According to reports, pro-militant and anti-India slogans were raised at the burial.
Authorities are now bracing for the 'March to Tral' called by the separatists on 30 May to offer funeral prayers (Fateha) at the grave of Bhat.
Separatists have also called a two-day protest shutdown.
On Saturday, one person was killed and 40 others were injured in violent clashes between stone-pelters and security forces.
The unrest in Kashmir comes as Union home minister Rajnath Singh said in New Delhi on Sunday that the BJP-led NDA government at the Centre has come up with a "permanent solution" to the Kashmir issue but there would be no compromise on the territorial integrity of India.
Rajnath Singh also ruled out inviting separatist groups for talks on Kashmir and said whoever wanted to talk "development and peace" was welcome.
"We have come up with a permanent solution to solve Kashmir. The initiative has begun. We are moving forward," he said, but refused to elaborate on what kind of solution the BJP government has found for Kashmir.
In the Valley, while seven police station areas of Srinagar city including Khanyar, Rainawari, Nowhatta, M.R.Gunj, Kralkhud, Safa Kadal and Maisuma were placed under curfew, strict restrictions were imposed on vehicular movement in other parts of the city.
Prohibitory orders were imposed in Ganderbal, Badgam, Baramulla and Kupwara districts, while heavy deployments of police and paramilitary forces were made in south Kashmir districts of Shopian, Anantnag, Kulgam and Pulwama.
All exams of Kashmir University and the Islamic University of Science and Technology (Awantipora) have been postponed, while the State Public Service Commission also postponed civil service (judicial) examination scheduled for Sunday.
Educational institutions throughout the Valley have been ordered to remain closed on Monday too.
Train services between Baramulla and Bannihal towns have also be cancelled.
Srinagar District Magistrate Farooq Ahmed Lone said that curfew would continue on Monday too.
All transport, including public and private, remained off the roads on Sunday in response to the separatist protest shutdown appeal.
No tourist movement was witnessed anywhere in the Valley on Sunday as most people preferred to remain indoors.
Police that the situation remained peaceful and under control in the Valley except for six incidents of stone pelting in Pulwama, Kulgam, Shopian and Sopore.
"In order to create disturbances, miscreants at these places assembled on roads and pelted stones on police and security forces deployment and also on vehicular traffic," said a police spokesman.
"In Pulwama, a group of miscreants pelted stones at the camp of CRPF's 182 Bn at Tahab village. Security forces exhibited maximum restraint while dealing with the situation at these places and miscreants were chased away," he added.
There has been no report of any major incident of violence anywhere in the Valley.
Find latest and upcoming tech gadgets online on Tech2 Gadgets. Get technology news, gadgets reviews & ratings. Popular gadgets including laptop, tablet and mobile specifications, features, prices, comparison.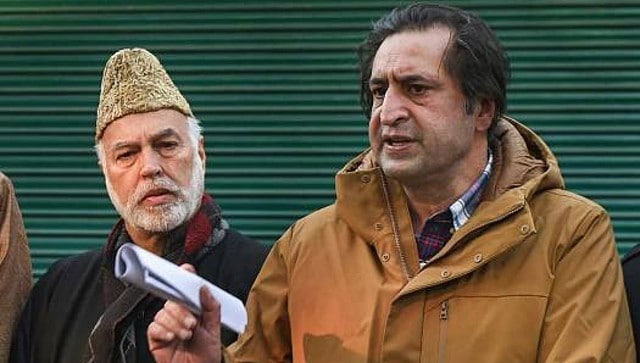 Politics
In a letter to PAGD head and National Conference president Farooq Abdullah, Lone also blamed the proxy candidates behind the low vote share of PAGD constituent parties in the district development council (DDC) elections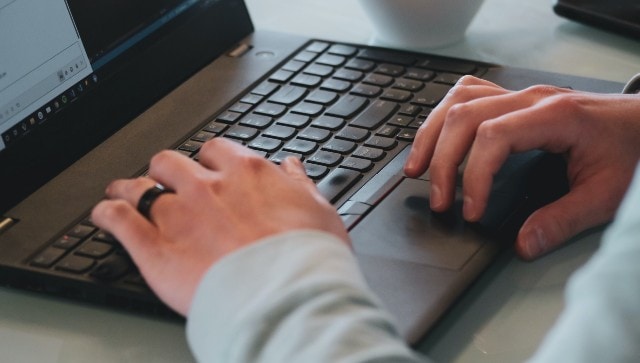 India
Candidates applying for the post must possess a domicile certificate issued by the competent authority in the format prescribed for the purpose, on or before the last date of submission of the online application form
India
An IMD official said while Srinagar had recorded minus 8.3 degrees Celsius in 1995, the temperature has fallen to minus 11.3 degrees Celsius in 1991