'His economic vision was unique': PM Narendra Modi pays tribute to BR Ambedkar
Prime Minister Narendra Modi on Thursday paid his tributes to BR Ambedkar, the chief architect of India's Constitution, on his 125th birth anniversary, saying "his economic vision was unique"
New Delhi: Prime Minister Narendra Modi on Thursday paid his tributes to BR Ambedkar, the chief architect of India's Constitution, on his 125th birth anniversary, saying "his economic vision was unique".
The prime minister tweeted:
On his Jayanti, I bow to the venerable Dr. Babasaheb Ambedkar. Jai Bhim. pic.twitter.com/oQSkh98ZiU

— Narendra Modi (@narendramodi) April 14, 2016
Will pay my respects to Dr. Ambedkar at Mhow in MP & address a public meeting as a part of the 'Gramoday Se Bharat Uday Abhiyan.'

— Narendra Modi (@narendramodi) April 14, 2016
Born on 14 April, 1891 to Bhimabai Sakpal and Ramji in Madhya Pradesh, Ambedkar died on 6 December, 1956.
Prime Minister Modi will participate in a function to be held in Madhya Pradesh's Mhow city in connection with Ambedkar's 125 birth anniversary celebrations and launch the nationwide 'Gram Uday se Bharat Uday' campaign later in the day.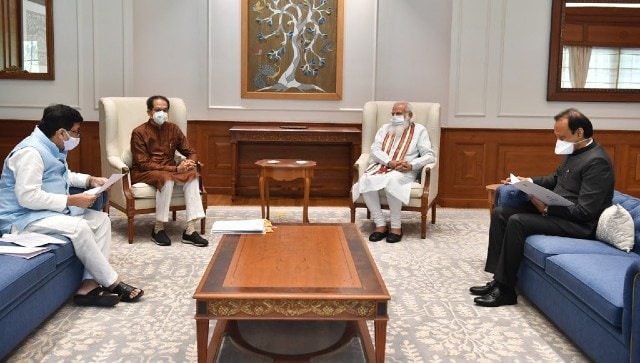 India
Maharashtra deputy chief minister and senior NCP leader Ajit Pawar and senior Congress leader Ashok Chavan also accompanied Thackeray during the meeting with the prime minister
India
Meanwhile, a slew of BJP leaders including JP Nadda, Rajnath Singh and Smriti Irani praised the prime minister's announcements and said the decisions showed the government's committment to the public
India
The resounding success of the Aspirational Districts Programme is a testament to the efforts of the national, state and district level administrations