Hindus are a majority but that don't make their lives cheap: Shaky unity, hollow secularism haunt India
It seems that the cost of India's tryst with destiny has come at the enormous loss of Hindu lives and perpetual, internal threats to its unity and integrity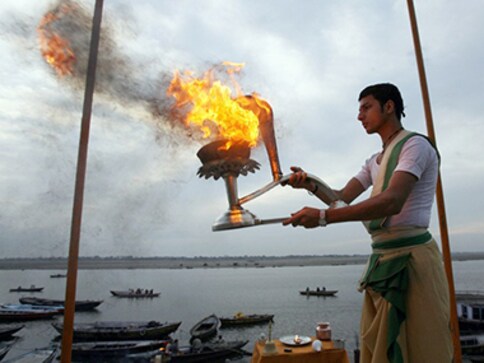 While tracing the trajectory of secularism as practiced in India, ever since Jawaharlal Nehru made it the State religion, one encounters three distinct phases.
First, secularism was thrust upon the masses who had no clue what it meant, either definitionally or in practice – large sections are still clueless. It was thrust upon them ostensibly to prevent the "tyranny" of the Hindu majority, which historically had no record of imposing said tyranny against any minority.
Second, from this speculative prevention of threats to the minorities, secularism came to mean pandering to the minorities with respect to separate personal laws and non-interference in their institutions, to name just two aspects.
Third, branding anybody who protested this discrimination as communal.
The third phase arguably has been the most effective in practice.
Among its other meanings, the word "branding" also includes a long-abandoned, cruel, medieval practice of literally burning into the human skin a mark to signify a person's crime or stigma or his or her status as a slave or witch. Nathaniel Hawthorne's Scarlet Letter is in a way a treatise on branding a young woman for the crime of having premarital sex.
But as history shows, psychological branding has been used to devastating success in public discourse, unleashed most effectively by Lenin when he urged his comrades to "give a dog a bad name and hang him." In the post-Independence Indian context, this branding employed strategically and repeatedly has psychologically defanged not just Hindus but anybody who dared to oppose this minority-mollycoddling even when said minorities have demonstrably misbehaved, including but not limited to inflicting unprovoked violence against Hindus.
The gruesome broad-daylight-murder of RSS member Rudresh in Bangalore a few days back is only the latest in an escalation of an apparent splurge of the slaughter of Hindus in various parts of the country. Even as I write this, I haven't come across a single editorial or op-ed from any reputed media outlet — or from intellectuals — condemning this in the furious manner we're used to in cases involving injury to the minorities.
News reports emanating from West Bengal-based Hindu Samhati with a sickening regularity show how Hindus in West Bengal are facing an existential threat. Even as recently as 17 October, a large numbers of Hindus fled from their homes in the Hazinagar and Halisahar towns in North 24 Parganas district. And the less is said about Kerala, the better: it appears that the state has become India's most active Jihadi laboratory.
Equally worrying is the similar situation that has emerged in Tamil Nadu and Karnataka, states which, till a few years ago had little or no record of Islamist violence against Hindus and Hindu groups. Indeed, ever since Siddaramaiah took over as chief minister, Karnataka has increasingly begun to resemble Kerala in this respect: from the murder of (Kodagu VHP member) Kuttappa, to that of cow protection activist Prashant Poojary, to the fatal stabbing of BJP worker Raju, and now of Rudresh, the murders simply don't seem to stop. And neither government seems serious about keeping a close watch on Jihadi outfits like Popular Front of India, much less about punishing the murderers.
The other side of this branding is the dominant discourse, which blames Hindus for inviting such violence upon themselves. A highly representative sample of this sort of mindset is this editorial in The Hindu, written in the wake of the torching alive of 57 innocent Hindus at Godhra. According to this editorial, those Hindus invited their own roasting because of the "build up across the country" to construct the Ram temple at Ayodhya, and therefore, their deaths were "predictable."
Setting aside politics and ideology, the fact that Hindus and members of Hindu organisations are being killed with wanton frequency is real. And to state the obvious because it has to be stated, no amount of ostriching around this reality, no amount of editorialising and/or under-reporting will make it go away. This sort of unbridled murder of Hindus is not a subject for a TV debate, where people can take sides.
More bluntly, this relates to the value of Hindu lives. Noted journalist and Firstpost columnist Rajeev Srinivasan in a 2005 article weighs in on this fact after citing the cases of four different people:
"So what is the difference between Cases 1, 2, 3, and 4, other than the fact that the person in Case 1 died a gruesome death, but the others are safe?
Just this:
Case 1 was a Hindu man, Maniappan Raman Kutty.
Case 2 is a Christian man, Sijo Jose.
Case 3 is a Muslim man, Naushad.
Case 4 is a Christian man, Samkutty."
There could not be a clearer indication of the value of a Hindu man's life. To spell out the obvious – a Hindu's life is without value as far as politicians and the government are concerned.
Add to "politicians and the Government", the class of intellectuals and media which enable and further this heartless attitude either covertly or overtly or both.
This then, is what is at the core of the issue. The aforementioned branding has ensured that even those who speak up for the murdered victims are perpetually put on the back foot, and once again the perpetrators get away free or are not sentenced. It will be an interesting subject for research to study how many killers, over the last seventy years, have been punished for the countless Hindus murdered for no fault of their own.
Equally, one wonders about the amount of tears the academia-intellectual-media complex has shed over the 254 Hindus killed in the Gujarat riots. Somehow, in the vast corpus of the literature over the Gujarat riots, we scarcely – if ever – find mention of these unfortunate victims.
It has been said that this secularist discourse has run its course and is on its last legs. That might well be true but it's equally true that it continues to occupy national mind space primarily in the intellectual and media arenas best exemplified by last year's phony national outrage over intolerance, award-wapsi (returns), and more recently by the behaviour of a section of Bollywood degenerates.
Equally, when JNU students burnt the effigy of Prime Minister Narendra Modi with impunity after branding him as a "Ravana", it showed the true colours of India's state religion of secularism: it respects nothing that's Indian, respects no democratic institution, and its opposition to differing ideologies and perspectives is but a cloak of underlying hatred towards the nation best told in its own words: Bharat tere tukde tukde honge, Inshallah Inshallah!
Indeed, it appears that the cost of India's tryst with destiny has come at the enormous – and continuing – loss of Hindu lives and perpetual, internal threats to its unity and integrity.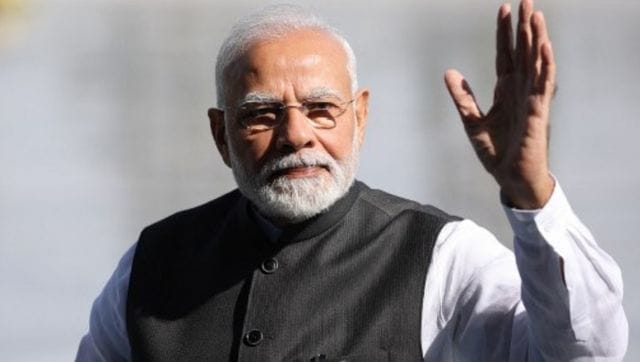 World
Call for an independent probe into the BBC over Modi documentary' on Change.Org, which strongly condemns the BBC for failing to meet the highest standards of editorial impartiality, has attracted over 2,500 signatures since it went online on Sunday night.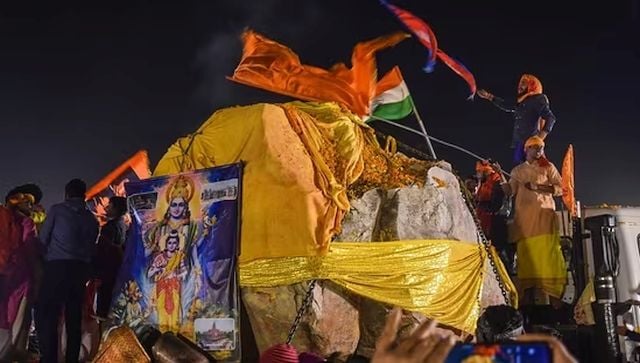 India
Two large shaligram stones from the Kali Gandaki waterfall in Nepal have been brought to Uttar Pradesh's Ayodhya. They are likely to be used to carve the idols to be placed inside the Ram temple. These rocks from centuries ago are considered to be a form of Lord Vishnu
Opinion
It is important to have a Bharatiya perspective which is holistic and not confined to categorisations and binaries. This would help one understand why RSS volunteers are nationalists, and why Bharat is considered to be a Hindu Rashtra by the RSS