Hindu outfit files plea in Madras High Court against premature release of Al-Umma leader SA Basha
Hindu Munnetra Kazhagam, a Hindu outfit has moved the Madras High Court opposing a plea for the premature release of Al-Umma leader SA Basha, serving a life term in the 1998 Coimbatore serial terror bombing, which had killed 60 persons
Chennai: A Hindu outfit has moved the Madras High Court opposing a plea for the premature release of Al-Umma leader SA Basha, serving a life term in the 1998 Coimbatore serial terror bombing, which had killed 60 persons.
On the petition opposing the plea by Basha's daughter for the release of her father, a bench of justices Nooty Ramamohana Rao and SM Subramniam issued a notice to the counsel of terror convict Basha, seeking his reply in a week.
The petition opposing the plea for Basha's release was filed by advocate K Gopinath, also the general secretary of Hindu Munnetra Kazhagam.
Petitioner Gopinath argued that the habeas corpus plea made by Basha's daughter Mubeena was not maintainable and needed to be dismissed.
The advocate pointed out that 60 people were killed and over 300 injured in the serial bomb blasts, perpetrated by Basha in Coimbatore on 14 February, 1998.
The serial blasts had taken place ahead of BJP leader LK Advani's campaign meeting in Chennai.
The petitioner said a judicial panel headed by Justice PR Gopalakrishnan had probed the incidents and had confirmed that Al-Umma, a terrorist outfit, was responsible for the attacks and that the trial court had also found Basha to be the mastermind of the same.
Opposing the plea seeking a premature release of the Al-Umma founder, the petitioner said Basha was not a "freedom fighter" and there was no need to entertain the petition.
Basha was arrested in 1991 in connection with a murder case by Coimbatore city police and was remanded to judicial custody. The trial court awarded life imprisonment to him in the above case.
He was also arrested in connection with the 1998 serial bomb blasts cases. The sessions court had on 1 August, 2007, convicted him and sentenced him to a life imprisonment.
Basha's daughter, in her plea, has sought the benefit of Section 428 of the Code of Criminal Procedure for setting off the period of incarceration already served by her father in the 1991 murder case against the jail term served in the blast case.
She contended that the sentences were ordered to run concurrently with the previous conviction in which too her father had been given life term.
She also referred to a 1994 scheme of the Tamil Nadu government for the premature release of life convicts on humanitarian grounds after 20 years of actual imprisonment.
"My father is an aged prisoner and has completed 77 years of age," she submitted while seeking his release.
India
Tamil Nadu HSC (+2) Result 2021 Updates: Students who are not satisfied with their results can appear for a special examination if the situation improves during September or October, said the state education minister Anbil Mahesh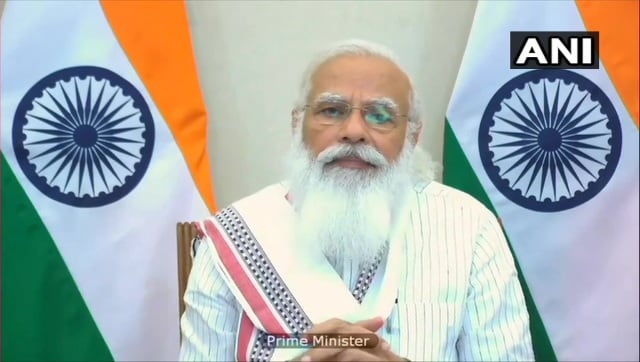 India
During an interaction with CMs of Tamil Nadu, Andhra Pradesh, Karnataka, Odisha, Maharashtra and Kerala, Modi said that 80% of the new COVID cases last week were from these states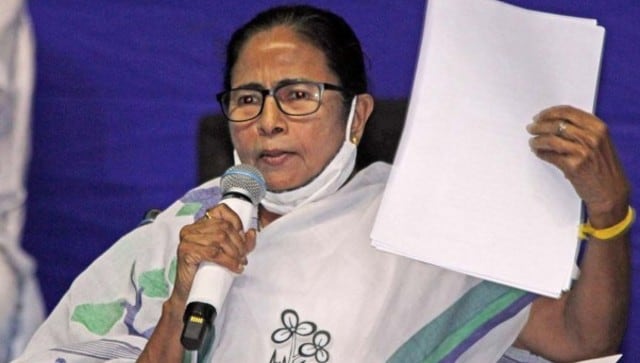 Politics
The rising fuel prices, handling of the second COVID wave and lack of vaccine availability are topics Banerjee will address in her speech