Hillary Clinton's views on the right of women to an abortion find resonance in India
In her third and final debate with Republican presidential candidate Donald Trump, Hillary Clinton has come out strongly in favour of women having the right to have abortions
In her third and final debate with Republican presidential candidate Donald Trump, Hillary Clinton has come out strongly in favour of women having the right to have abortions. She described this as being an 'intimate and difficult' decision often taken under 'heartbreaking' circumstances especially when it involved abortions being conducted after the first trimester.
Clinton minced no words on her stand. Maybe she adopted such a strong line because she was addressing one of her constituencies — the women of the United States — many of whom have been demanding being given greater autonomy and control over their bodies. But her words have found a resonance across the globe and definitely in the subcontinent.
Compare this with the way in which we treat our adolescents/women.
A 14- year old girl living in a village near Bareilly gets raped repeatedly while working as a domestic in the house of Asif, a resident of Bairamnagar. When the FIR is finally filed in the month of June, the girl is already into her 19th week of pregnancy. She appeals for a Medical Termination of Pregnancy (MTP) before the additional chief judicial magistrate, but the appeal is turned down. By then, she is 26 weeks into her pregnancy.
The MTP Act states that abortion is permitted under 12 weeks of pregnancy and should not exceed 20 weeks unless the mother's health is at risk. In between suggestions that the rape survivor marry her alleged rapist, the young girl and her family (the girl's father is a construction worker) plead repeatedly that her pregnancy be terminated. This plea was turned down on 14 September by a medical panel led by the chief medical officer of Bareilly, Dr Vijay Yadav.
The girl went on this month to give birth to a baby boy and has now expressed a determination to bring up the child herself.
This is not the only case wherein an unfeeling medical system and an insensitive police forced a pregnant rape survivor to give birth to a child.
Bharti Ali, co-founder of HAQ which addresses the issue of human rights for children, feels there is a definitive need to amend the existing MTP Act which is already 45 years old, especially keeping in mind the situation of adolescent girls who themselves are victims of rape. "We have dealt with a similar case where another 14-year old became pregnant after being raped. She pleaded to be allowed to go in for an abortion but was not given permission by the Delhi High Court," said Ali.
"In both these cases, a child is giving birth to another child. If the baby was taken away immediately and put into foster care or adopted, there would have been no emotional bonding between the mother and the child. Once that happens, it becomes difficult for the mother to let go of the baby. I believe in both these cases, we have destroyed the childhood of the two adolescent girls who have been left to their own devices to bring up their children under very adverse circumstances," said Ali.
India has seen an exponential rise in rape incidents.
The National Crime Record Bureau (NCRB) has recorded an 873 percent increase in rape cases over the past five decades. Police officials warn that these statistics are only set to rise further. Nearly three lakh rape cases have been reported up to 2015. Statistics collected by the NCRB show the conviction rate of these rape cases remains at less than 25 percent. The NCRB data does not show how many of those raped were adolescent girls who became pregnant following this heinous crime, but there is no doubt that data needs to be collated in this area also.
Dr Ranjana Kumari, director of Institute of Social Research and a woman activist, points out that with very few convictions in cases of rape, the onus of bringing up the child (if the survivor gets pregnant) is on her and her family. "This is extremely unfortunate. The police and bureaucracy including doctors have no sympathy for the survivors. I have personally dealt with hundreds of rape survivors and the attitude of the medical fraternity and police is one of indifference and condescension. They believe that because these girls often come from a poor socio-economic strata, they invite this sexual attack on themselves which is not the case at all," said Kumari.
India's MTP Act was enacted two years before the US Supreme Court gave its famous judgement on the Roe versus Wade case, which held that laws that criminalise all abortions were unconstitutional and violated the right to privacy of a pregnant woman. During the presidential debate, Hillary Clinton came out to strongly support the Roe versus Wade judgment. When Chris Wallace (Fox News), moderator of the debate asked Trump whether he would want the courts to overturn the Roe versus Wade judgment, Trump emphasised that he would leave it to the states to put in place their own abortion policies.
Trump said, "That'll happen automatically, in my opinion, because I am putting pro-life justices on the court. I will say this: It will go back to the states, and the states will then make a determination."
We have destroyed the childhood of the two adolescent girls who have been left to their own devices to bring up their children under very adverse circumstances
Trump's analogy of a baby being ripped out of the womb would hardly be expected to go down well with women.
Clinton however stated, "It isn't only about Roe versus Wade. It's about very stringent regulations on women that block them from exercising that choice, to the extent that they are defending Planned Parenthood. Donald has said he's in favour of supporting shutting down Planned Parenthood."
India's Supreme Court is trying to adopt a more liberal state vis-à-vis rape survivors. Some months ago, they allowed a rape survivor to terminate a 24-week-old pregnancy. This time too, the rape survivor was referred to a medical board that found that the foetus had several congenital problems, which in turn, would affect the health of the concerned woman. The Ministry of Health and Family Welfare (MHFW) has prepared some amendments to the current MTP Act.
One of these is to extend the time period within which the abortion can be carried out from 20 weeks to 24 weeks. It also permits abortions beyond the 24-week period in case the foetus is found to suffer from foetal abnormalities.
The MHFW is also willing to take cognisance of the status of single unmarried women who are sexually active. The amended act will allow these single women to go in for abortions within the stipulated time frame in case of contraceptive failure. But the amended act makes no reference to adolescent rape survivors who fall in a category by themselves. Many of these girls are illiterate and come from very poor homes. With these adolescents themselves being so vulnerable, they can hardly be expected to take on the onerous task of bringing up a child.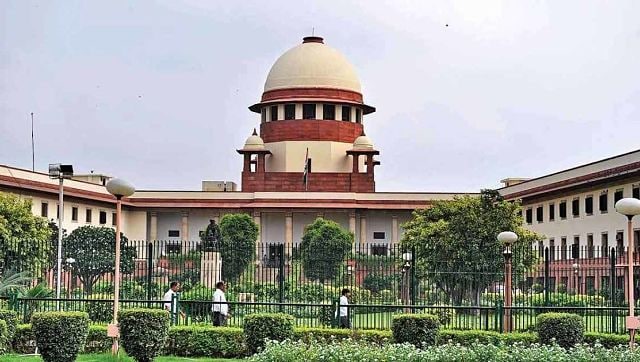 India
"Abetment involves the mental process of instigating a person or intentionally aiding a person in doing a thing," said bench comprising Justices R Subhash Reddy and Hrishikesh Roy.
World
Mark Milley also spoke with a number of other chiefs of defense around the world in the days after the 6 January riot, including military leaders from the UK, Russia and Pakistan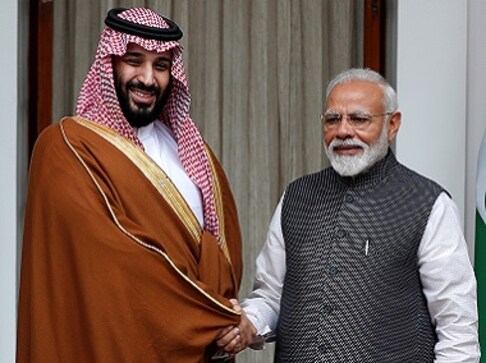 World
India's ties with Saudi Arabia, one of the world's leading oil producers and host to nearly three million Indians, have generally been on an upswing