Another rationalist killed: All you need to know about Kannada author MM Kalburgi
The shocking murder of Kannada writer, scholar and rationalist Dr MM Kalburgi (77) on Sunday morning sent ripples through the Indian literary community, but who was he?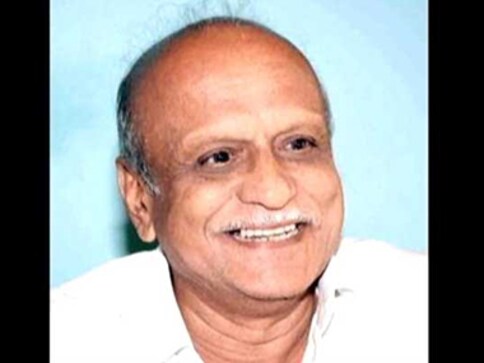 The shocking murder of 77-year-old Kannada writer, scholar and rationalist Dr MM Kalburgi on Sunday morning sent ripples through the Indian literary community, particularly since this is the third instance in two years where a rationalist author has been killed, ostensibly for his views.
In February this year, CPI leader Govind Pansare — whose biography of Shivaji titled Shivaji Kon Hota riled a handful of groups in Maharashtra — was killed after two unknown assailants fired at him and his wife in front of their house in Kolhapur district.
Narendra Dabholkar, the founder-president of Maharashtra-based Andhashraddha Nirmoolan Samiti — an organisation set up to eradicate superstition, was killed in August 2013, but his killers remain at large.
Kalburgi's daughter, Roopadarshi, was quoted by Hindustan Times as saying, "There was a threat to my father from groups that couldn't digest his views on caste and communalism".
So who was Kalburgi?
The former vice-chancellor of Hampi University, Kalburgi is credited with having authored over 100 books and 400 articles.
He has also been the recipient of numerous national and state-level awards for his works, as DNA reports, including the Karnataka Sahitya Academy Award, Kendra Sahitya Akademi Award, Janapada Award, and Basava Puraskara.
A regular target of his writing was the Lingayat community, which is the single largest group in Karnataka and the BJP's largest support base in the state, of which Dr Kalburgi himself was a member. He received threats to his life in 1989 after Marga One, a compendium of his research articles on Kannada folklore, religion and culture was published.
According to The Indian Express, "(h)is exploration of the life and relationships of patron saint of the Lingayat community Basavanna had attracted the ire of radicals in the community".
The report goes on to quote senior journalist Subash Hugar who highlighted that "(in) one of the articles, he wrote that Channabasava, who is also a Lingayat seer, was born from a relationship between Basavanna's sister and a cobbler. In another, he raised questions over Basavanna's relationship with his wife".
As a result of the death threats, he reportedly conducted his lectures at Karnatak University under police protection. And even as a group of 43 Kannada writers and academics formed a committee in support of the book, as pointed out by the People's Union for Civil Liberties, he scrapped — albeit defiantly; dubbing it 'intellectual suicide' — controversial sections from his book.
In June last year, Dr Kalburgi courted controversy and invited the wrath of the right-wing once again. Fellow Kannada author UR Ananthamurthy had alluded to urinating on stone idols as a child. A few days later, Dr Kalburgi, himself a staunch opponent of idol worship, had said at a function that "(t)here was nothing wrong in urinating on idols". The police filed cases under sections 295A and 298 of the Indian Penal Code against both writers.
The Indian Express quotes a senior police official in Dharwad as saying, "Stones were pelted at Dr Kalburgi's residence and he was provided police protection. The protection was withdrawn a few months later at the request of Dr Kalburgi, who said he was unable to interact freely with his research students."
Fifteen days after the police withdrew its protection, Dr Kalburgi was shot at point blank range at his Dharwad residence.
IBNLive reports that he was in the process of editing a volume of 'over 2,500 selected vachana poems to be published in 20 different languages'.
Following his murder, the Bajrang Dal's Bantwal co-convenor Bhuvith Shetty took to Twitter to weigh in with his comments:
Shetty's Twitter account (@GarudaPurana) was shut down soon after, and the Mangalore rural police registered a suo moto case against him under sections 506 and 153A of the Indian Penal Code.
India
A CID probe was on Friday announced by the Karnataka Chief Minister into the murder of progressive Kannada thinker and scholar MM Kalburgi at his residence at Dharwad in north Karnataka.
India
An unidentified body with two bullet injuries has been found at a village in Belagavi district and police were verifying if it resembled the sketch of one of the two killers of writer MM Kalburgi.
India
Former vice-chancellor of Hampi University MM Kalburgi was shot dead at his Kalyanagar residence here this morning by unidentified gunmen, police said.