Here's how TCS beat rival Infosys in earnings
TCS has widened its lead in net profit over its nearest rival Infosys during the recently concluded fiscal 2013-14.
By Debojyoti Ghosh
India's largest software-services exporter TCS has widened its lead in net profit over its nearest rival Infosys during the recently concluded fiscal 2013-14. For the full year ended March, TCS on Wednesday posted a net profit of Rs 19,117 crore compared to Infosys' profit of Rs 10,648 crore, revealing a difference of Rs 8,469 crore between the top-two Indian IT players.
In fiscal year 2012-13 the gap in profit was Rs 4,520 crore between TCS and Infosys. In FY13 Mumbai-based TCS recorded a net profit of Rs 13,941 crore as against Rs 9,421 crore posted by Infosys. Backed by its consistent performance, TCS has outperformed Infosys in the last two fiscals.
For the quarter stretching from January to March, TCS posted net profit of Rs 5,297 crore compared to Infosys' profit at Rs 2,992 crore, a difference of Rs 2,305 crore between the leading IT majors.
It was not the scene four years ago, when Infosys had an edge of about Rs 300 crore over TCS during the March quarter of fiscal 2009. Since then, TCS has consistently posted higher profit than Infosys.
"We have delivered strong growth and strengthened our competitive positioning in the market. Our strategic investments including those in digital technologies are providing a compelling value proposition as well as helping us anticipate and shape new market trends successfully," N Chandrasekaran, CEO and managing director, TCS, noted in a statement while announcing the fourth- quarter earnings.
"We are upbeat that the next 12 months will bring many more opportunities for growth across multiple industries and markets," he says.
Backed by its high operating margins, Infosys for quite some time had managed an edge with its profit being higher than rival TCS. However, in the last few years TCS has outperformed Infosys both in terms of operating margins and net profit. It was during Q2 of FY13 that TCS outpaced Infosys in operating margins and since then it has maintained its edge.
During the recently concluded March quarter, TCS posted operating margin at 29.1 percent, while Infosys recorded a margin of 25.48 percent.
"Our focus has been to stay disciplined in operations while supporting business growth across multiple markets, industries and technologies. We enhanced our profitability to industry leading levels despite macro and currency volatility through the year. We are continuously investing to stay ahead of the curve," says Rajesh Gopinathan, CFO, TCS.
According to TCS, the growth during FY14 was across markets and industries. "Europe led growth in major markets, while UK and North America continue to grow in line with the company average. All major industry verticals grew in double digits led by retail, manufacturing, life sciences and healthcare and BFSI during FY14," the company noted in a release.
The total employee strength of TCS stood at 3,00,464 as of March 2014. During the March quarter, net employee additions were 9,751. "We trained and integrated 61,200 professionals who joined TCS during 2013-14. With business demand continuing to be robust, we have made almost 25,000 fresh offers on engineering campuses for trainees who will join us from the second quarter of the new fiscal year," says Ajoy Mukherjee, executive vice president, head, global HR, TCS.
For TCS, utilisation rate excluding trainees stood at 83.8 percent during the fourth quarter. The attrition rate in Q4 stood at 11.3 percent on a last twelve months basis (LTM).
Shares of TCS closed at Rs 2,195 down 2.51 percent on the Bombay Stock Exchange on Wednesday, while the sensitive index, Sensex, ended the day down 0.92 percent.
This article first appeared on FirstBiz.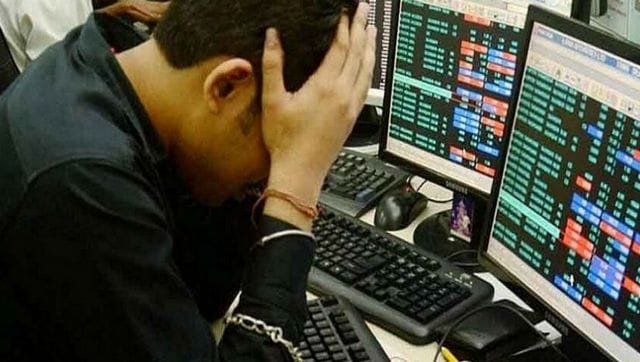 Business
Sensex Nifty today: The 30-share BSE index was trading 302.80 points or 0.58 percent lower at 52,199.18 in initial deals and the broader NSE Nifty declined 93.70 points or 0.59 percent to 15,673.85.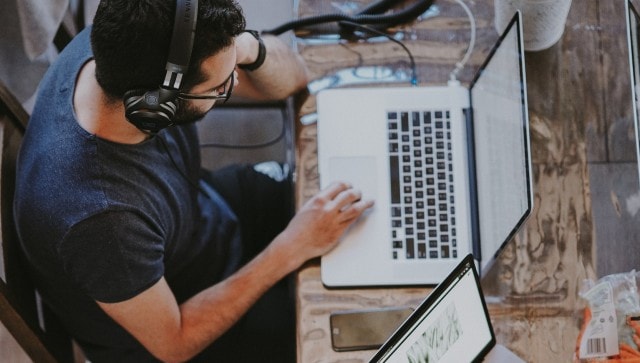 India
Based on average employee costs of $25,000 per annum for India-based resources and $50,000 for US resources, the move will release around $100 billion in salaries and associated expenses