Heart of Asia conference: Pakistan 'embarrassed' on terrorism, but policy will continue
Afghanistan is the heart of the 'Heart of Asia' conference. This is because the principal goal of the HoA-IP, which was launched in November 2011 in Turkey, is to galvanise regional cooperation for peace, security and development in Afghanistan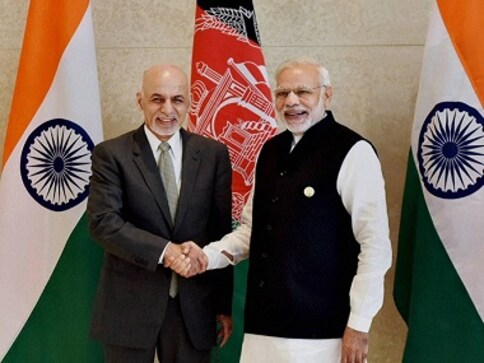 Rarely in a multilateral meeting or conference does a participating country become the principal target of attack by a country that is the "chair" or "co-chair". But this was precisely what happened on Sunday at Amritsar during the Sixth Ministerial Conference of the Heart of Asia — Istanbul Process (HoA-IP), attended by 14 partner countries and more than 30 supporting countries and international organisations. The 'hapless' country happened to be Pakistan — the target of a hard-hitting attack by Afghan president Ashraf Ghani, whose country was the co-chair along with India of this edition of HoA-IP.
In fact, Afghanistan was just simply not the co-chair. It is the heart of the 'Heart of Asia' conference. This is because the principal goal of the HoA-IP, which was launched in November 2011 in Turkey, is to galvanise regional cooperation for peace, security and development in Afghanistan. That in the process it will also contribute to the stability and prosperity to Afghanistan's extended neighbourhood in South Asia, Central Asia and West Asia is equally important, but Afghanistan remains the heart of the Istanbul process. And in this process of promoting peace and prosperity, the previous five Ministerial Conferences in Istanbul (2011), Kabul (2012), Almaty (2013), Beijing (2014), and Islamabad (2015) have facilitated both bilaterally and multilateral aid and developmental assistance worth billions of dollars.
However, peace and stability of Afghanistan remain elusive; the nascent Afghan democracy continues to be attacked by the religious extremists of various hues, Afghan soldiers continue to die on the battlefields and the Afghan people continue to be victims of terror attacks. And as long as this remains the state of affairs, there cannot be any secure development in Afghanistan. In other words, true realisation of the aid and economic assistance to Afghanistan depends most critically on the security of the Afghan people and the stability of the Afghan government. And that is not possible until and unless terrorists and sources of terror in Afghanistan are not taken care of.
It is understandable therefore why the menace of terrorism dominated the Amritsar meet. While deliberating on this theme, various dimensions of terrorism came under discussion — identification of its source, base, networks, training and support. Terrorism is a multifaceted phenomenon; therefore, to tackle it requires a multifaceted approach. And in this endeavour, the Afghan president took the initiative in his inaugural speech at the Amritsar meet. He was at his candid best by saying that terrorism in this part of the world is a regional creation, the nerve centre being Pakistan.
Ghani was absolutely clear Pakistan has launched an "undeclared war" on his country by covertly supporting several terror networks including the Taliban. Pakistan is supporting the terror infrastructure and encouraging cross border terror attacks. In fact, he called for setting up of international mechanism to verify reality of such increasing attacks of late. "There should be an Asian or international regime, whatever is acceptable to Pakistan, in place to verify frontier activities and terrorist operations. We do not want blame games, we want verification," he said.
But that was not all. He literally embarrassed Pakistan's foreign policy advisor Sartaz Aziz, who was in the audience and who, as the representative of his country had already pledged $500 million for the reconstruction of Afghanistan.
"We thank Pakistan for their pledges. This fund could very well be used to contain extremists because without peace any amount of assistance will not meet the needs of our people," Ghani said, asserting that no amount of money can assist Afghanistan if there is support to terrorists by Pakistan.
In fact, 4 December must be considered a bad day for Pakistan's diplomacy as its diplomats could not prevent the Amritsar Declaration from naming the terrorist organisations jeoparadising the security situation in Afghanistan. The declarations named Taliban, Islamic State/Daesh and its affiliates, the Haqqani Network, Al Qaeda, the Islamic Movement of Uzbekistan, East Turkistan Islamic Movement, Lashkar-e-Taiba, Jaish-e-Mohammad, TTP, Jamaat-ul-Ahrar, Jundullah and other foreign terrorist fighters. Almost all of them are based in Pakistan. And the whole world knows that organisations like Lashkar-e-Taiba and Jaish-e-Mohammad are the creations of the Pakistani Army.
"We strongly call for concerted regional and international cooperation to ensure elimination of terrorism, in all its forms and manifestations, including dismantling of terrorist sanctuaries and safe havens in the Heart of Asia region, as well as disrupting all financial, tactical and logistical support for terrorism. In this regard, we call upon all states to take action against these terrorist entities in accordance with their respective national counter terrorism policies, their international obligations and the UN Global Counter Terrorism Strategy 2006," the declaration said.
Importantly, the declaration has spoken of the dangers emanating from "the increase in production and cultivation of opium in Afghanistan, the volume of drug trafficking and demand in the HoA Region and beyond". And here too, it is a common knowledge that the southern Afghanistan region bordering Pakistan is the main area where poppy is cultivated under the control of the Pakistan-based terrorists. When harvested, most of it is sent via Pakistan's Balochistan province to the rest of the world (through land route to Iran and beyond) and water routes through Pakistan's ports. In fact, poppy happens to be an important source of finance to the Pakistan-based terrorists, the other source being Saudi Arabia and Qatar, two countries in lead to promote Wahhabism (fundamentalist Islam) all over the world.
The sixth Ministerial Conference of the HoA-IP has wisely suggested that "a regional approach" to eliminate terrorism, a manifestation of radicalisation of the societies in the region, must:
"(U)tilise the capacities of men and women throughout the cross section of society of the region that includes political figures, religious leaders, educational institutions, opinion makers, youth, civil society, mass media and social networks. We undertake to develop such a regional approach to counter radicalisation by tasking our relevant experts from the fields of security, education and local governance to meet in the first half of 2017 to identify key areas to be addressed for developing this regional approach and provide recommendations to be presented to the Senior Officials Meeting of the HoA-IP in the first half of 2017 for further action on this critical issue."
However, the key question is – will Pakistan listen? It is true that terrorism is also afflicting Pakistan, but then Pakistan cannot afford to do away with terror as an instrument of foreign policy against India and Afghanistan. Because, peace and stability in India and Afghanistan can never be the foreign policy goals of Pakistan in foreseeable future. We all know about India. But why so in the case of Afghanistan? There are many reasons for this, including the so-called strategic depth that Afghanistan provides to Pakistan in its war against India. But most important is the fact that once Afghanistan becomes strong, secure and stable, it will demand the return of its territories, particularly Waziristan (even Peshawar region). And this is something Pakistan will not easily allow.
Waziristan covers an area of 11,585 square kilometres (4,473 square miles) and is divided into what are defined as North and South Waziristan agencies. The total population today is estimated to be around a million. The region is one of the most inaccessible, has an extremely rugged terrain and has remained outside the direct control of the Pakistani government. The Wazir tribes, along with the Mehsuds and Dawars, inhabit the region and are fiercely independent. They did not bother the Pakistani government till the fall of the Taliban government in neighboring Afghanistan, when the region became a sanctuary for fleeing Al Qaeda and Taliban elements. In fact, they do not realise that the Durand Line, which marks the border between Pakistan and Afghanistan, has made them Pakistanis.
For them, the Durand Line is artificial in every sense of the term. The other side of the line, which is Afghan territory, is as much their land as the Pakistani side. They have never seen or accepted any restrictions on their movements or those of their "guests" across the Durand Line, nor are they in a mood to accept such restrictions.
In fact, going by history and ethnicity, they have more affinity with the people of present-day Afghanistan than those in Pakistan. And most importantly, no government in Afghanistan has formally accepted Waziristan as part of Pakistan. Sir Henry Mortimer Durand, who was foreign secretary in the colonial government of British India, signed a document with the king of Afghanistan Abdur Rahman Khan on 12 November, 1893, relating to the borders between Afghanistan and modern-day Pakistan, which was then India. The International Boundary was named the Durand Line. However, no legislative body in Afghanistan has ever ratified the document and the border issue is an ongoing contention between the two countries.
The Durand Line, which runs though areas inhabited by the Pashtuns, was never accepted by either the Afghan government — which signed it under duress — or the Pashtuns that sought to create their own homeland called Pashtunistan. In fact, in April 1919 during the Anglo-Afghan war, Afghan General Nadir Khan advanced to Thal in southern Waziristan to reclaim Afghan rights over the region. The area was recovered after a long fight where many were killed by the British Brigadier-General Reginald Dyer.
Besides, Afghanistan's loya jirga or political meetings of 1949 had declared the Durand Line invalid as they saw it as ex parte on their side, since British India had ceased to exist in 1947. It proclaimed that the Afghan government did not recognise the Durand Line as a legal boundary between Afghanistan and Pakistan.
This being the situation, every government in Islamabad, military and non-military, has desperately tried to reach a bilateral agreement with successive regimes in Kabul to convert the Durand Line into an international border, but without success. Even when the Taliban took over Afghanistan, Pakistan, which aided and abetted the Taliban during the Soviet occupation of Afghanistan and was one of the few countries to have recognised the Taliban government in Kabul and allowed it to have an embassy in Islamabad, expected, in vain, a favourable response.
This explains why Pakistan will always want a dependent government in Kabul, which is more likely to ensure the de facto preservation of the lapsed and abrogated Durand Line even if it cannot be converted into an international border. But this is something no Afghan government can afford to agree with.
So, Pakistan will continue to perpetuate instability and chaos in Afghanistan.
World
While they have established strong economic ties, efforts at political reconciliation have stumbled in recent years as Taiwan asserts its own identity and China ups its demands that the island accept its terms for unification between the sides
World
Like the two Nordic countries, other nations joined the European Union for its promise economic and political unity without taking sides in the East-West divide that has endured beyond the end of the Cold War
India
Some have warned that a curb on rice exports could further upset the global community that is already irked over the wheat and sugar export ban