Haryana's shame: Low sex-ratio responsible for rapes?
Experts say that the low sex ratio - 830 girls for 1000 boys as per 2011 census--is one of the causes of the rising rapes in Haryana.
A 16-year-old Dalit girl in Jind died on Saturday after she set herself on fire after being allegedly gangraped. She was rushed to the civil hospital in Jind district, and was later referred to PGIMS at Rohtak in serious condition. The girl breathed her last on Saturday evening in the Rohtak hospital.
This is the ninth rape case to come to light in Haryana in the past 28 days and a majority of these rapes took place in Jind district alone. Despite the Haryana government forming a three-member committee to look into these incidents, the incidents don't seem to end.
And the question being asked now is 'why Haryana'? Is the administration in the state not efficient enough, or is there some larger socio-political factor at play here?
Low sex-ratio
All India Democratic Women's Association (AIDWA) has said that low sex ratio is partly responsible for the spate of rapes in Haryana. "The sex ratio in Haryana is so dismal that boys are not finding girls for marriage. Such factors create an environment which is unsafe for women, " AIDWA Vice President Jagmati Sangwan told CNN-IBN.
Experts also say that the low sex ratio - 830 girls for ever 1000 boys as per 2011 census--is one of the causes of the rising rapes. There is a huge gender bias in the state and high incidences of foeticide are a huge contributor to the low sex ratio.
Sunil Jaglay, Didipor sarpanch said, "In Haryana, many men are of marriageable age, however, most of them are unemployed and therefore cannot find suitable brides."
Failed administration and unreported cases

Sangwan said that the Haryana police don't act in a strong enough manner, to deter further crimes against women from taking place "The apathy of the police protects the criminals," she said.
She also added that many cases go unreported due to this reason. "Parents also don't come ahead to get the rape cases registered because they don't have any hope of getting justice."
The Didipor sarpanch told CNN-IBN, "The administration needs to act in a hasty manner in such cases. But most often, they fail to do so."
A report by a group of organisations on consecutive incidents of rape of Dalit women in Haryana have claimed that most such cases go unreported.
Releasing the report, Prasad Srivella of the National Dalit Movement for Justice, said that in Haryana the lack of justice for such cases have led to a sense of panic among the neighbours of a victims in the affected districts.
"It was seen that the girls in the area didn't want to come out and speak-up due to the fear of a backlash against them, and the authorities rarely took stringent actions against the accused," said Ajita Rao a women rights activist.
What the state is doing
Despite the rising number of rapes in Haryana, the state director general of police (DGP) says the number of rape cases has come down as compared to the last year.
"The number of rape cases this year in Haryana has reduced by 80, compared to 2011. The media should exercise restraint while saying that the crime graph is increasing," DGP Ranjiv Dalal, on the defensive over the spurt in rape cases, told reporters.
Incidents of gang rape from Hisar, Jind, Bhiwani, Sonipat and Yamunanagar districts have been reported in the last 28 days alone.
Earlier this week, Dalal announced, following the large number of rape cases, that the leave of all officers and other staff of the Haryana Police was being cancelled until Diwali, which falls in November this year. However, six cases of rape were reported even after this measure was taken.
A newly-married 19-year-old woman complained on Wednesday that she was abducted, held for four days, and repeatedly raped by four men in Gohana town near Sonipat, about 200 km from the state capital.
A 13-year-old girl was raped Wednesday by her neighbour in Rohtak town, the home town of Chief Minister Bhupinder Singh Hooda.
Two days earlier, a 15-year-old mentally challenged Dalit girl was raped in the same town. The victim was allegedly lured by three women relatives in Kachchi Garhi Mohalla Colony of Rohtak and then raped by a youth.
A 30-year-old married woman from a backward community was gang raped on 21 September inside her house in Pillukhera township in Jind district at gun point by three men. The woman's family, including children, were held hostage, and the accused even made an MMS clip of the crime which they later circulated.
A teenaged girl, student of Class 11, was gang raped by four youths in Gohana town, about 175 km from here, last Friday. She had gone to buy groceries when one accused, who was the shopkeeper, asked her to pick up the produce from his godown nearby. Three other youth were already present there; and the four men raped her.
Embarrassed by the growing number of rape cases, Hooda could only say, in defence of his administration: "The police have been directed to register FIRs on all complaints. The number of cases seem more, because of prompt registration of cases."
As the rape cases continued, Hooda said: "These are shameful incidents. We will not spare anyone indulging in such crimes."
In 2011, a total of 733 rape cases were registered in Haryana. In the first six months of this year, 367 rape cases were reported.
With inputs from Agencies
Politics
The 57-year-old former Bengal BJP chief is the candidate from Habra which falls under the Barasat Lok Sabha constituency of North 24 Pargana district
World
'It will be difficult, if not impossible, for Pakistan to control the Taliban and other militant groups in Afghanistan as the country spirals into a civil war'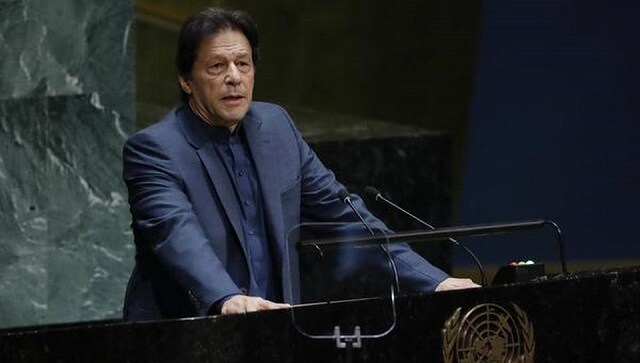 World
In a weekend interview on live television, Oxford-educated Khan said an increase in rapes indicated the "consequences in any society where vulgarity is on the rise"