Haryana violence: Arsonists have left Panchkula, but city and its residents still bear scars of war
Areas of Panchkula where arson and mayhem prevailed on Friday are full of curious bystanders a day later, with buildings, and roads running through the centre of town all becoming places of tourist attraction
The areas of Panchkula where arson and mayhem prevailed on Friday are full of curious bystanders a day later. Ugly-looking government buildings dotting sectors 2 and 4, and the road running through the centre of town have all become places of tourist attraction. Dozens of phone cameras click pictures of what is left behind — broken window panes, burnt walls, crushed furniture, files, etc.
There is a traffic jam on the road, chaos in the air, and everybody seems to be honking at everybody else. Burnt vehicles and TV vans have been removed from the locations, but black spots have been left behind on the ground.
For Umesh Bansal, a supervisor at Hartron, the nightmare is over, but has left behind its reverberations. "I don't wish even my enemies to ever experience what we did," he says.
When the crowds crossed the barricade dividing sectors 2 and 4, he was still confident the presence of the paramilitary forces along the road would deter them. "But before I could make sense of things, the swelling crowds broke all barricades, with huge rocks in their hands. Hurriedly, we locked the sliding glass doors of our building, but they broke it down and hurled petrol bombs inside. There were two women in the mob urging them to hurl more petrol bombs. We rushed inside and locked ourselves in. The crowd was pushed back, but it surged again. It happened three times. We could get out only when the army arrived here. We used fire extinguishers to put out the blaze," Bansal recalled.
He is vociferous in denouncing the baba and his army of followers. "They were no bhakts. They were gundas," he says.
The security guard who works in the Life Insurance Corporation (LIC) building, has a broken leg. He too says the events of Friday evening will forever be stamped on his memory. "I couldn't sleep last night. It's a new birth for me. Had it not been for the army, I would be a dead man," he says.
His face still clouds over with fear when he recalls the violence. His friend who was hiding inside the building says they both ran for their lives once the goons started chasing them with petrol bombs. "They burnt a police car right before our eyes," he said.
At the municipal corporation, an employee uses her hands to show the size of the boulders the arsonists used. "They were very organised. They tried to break open the Virka milk booth, but couldn't. They retreated only when they heard about army reinforcements being on their way," she said.
As you drive towards Shimla, the highway is deserted. The shops are shut. Even Suraj Cinema has only a few policemen sitting outside. The road leading to sectors 20 and 21, far away from Sector 1, where the court and DC offices are located, charred cars and vans still dot the scene. A crane comes along to pick up a burnt van, but the army personnel manning the area prohibit me from clicking pictures.
All roads leading to Sector 1 are now barricaded from both approaches — from inside the city and from the highway. Ola and Uber taxis are all missing.
But tell-tale sings of violence have left their mark beyond sectors 2, 4, sectors 20 and 21. The posh Holiday Inn, located on the Kalka-Shimla Highway, was damaged, so was KC Theatre in Sector 5, far away from the area where crowds had gathered.
About 60 percent of shops in the city are open on Saturday. "It's your personal choice, how mush rick you want to take," says the owner of Elite Jewellers at NAC Market.
After torching the Income Tax building and a petrol pump in Sector 4, the arsonists entered Sector 5, then moved on to the Pallavi Hotel in Sector 16. "It seems they had done their recce, they knew the routes and had spotted weaker areas with lesser police presence. But now the damage has been done across the city. We fail to understand how they let it take place despite so much precaution being in place?" wonders Col. Stinder Duggal, a resident of Sector 12.
The author is a resident of Panchkula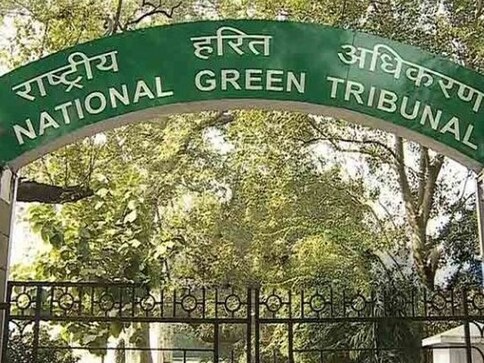 India
The dump site in question is Bandhwari landfill site at Gurugram where about 33 lacs Metric tonnes of solid waste is dumped since years
India
The Prohibition of Child Marriage (Haryana Amendment) Bill, 2020 was enacted following a Supreme Court ruling
India
Sarvesh Sevak hanged himself with a rope in his jail barracks on Sunday, police said