Haryana prison inmates to be exposed to 'magical power' of cows under new rehabilitation programme
Indian inmates are to be exposed to the 'magical power' of cows under a radical rehabilitation programme involving rearing the beasts — revered by Hindus — on prison grounds, authorities said
New Delhi: Indian inmates are to be exposed to the "magical power" of cows under a radical rehabilitation programme involving rearing the beasts — revered by Hindus — on prison grounds, authorities said on Tuesday.
A government commission in Haryana tasked with protecting the sacred animals says it has earmarked $1.5 million for buying 600 cows and constructing barns in six prisons across the state from February.
Zealous efforts to safeguard the holy animal have surged under the right-wing Bharatiya Janata Party (BJP) that rules federally under Prime Minister Narendra Modi and controls 19 states, including Haryana.
The chairman of Haryana's government-backed Gau Sewa Aayog, or Cow Welfare Commission, said prisoners would be steered away from a life of crime through the "cow therapy" programme.
"Cows are part of the Hindu religion, and they have magical powers on those who care for her," commission chairman Bhani Ram Mangla told AFP, extolling the "innumerous benefits".
Mangla said fresh milk from the beasts would "cleanse" inmates through a programme that would also sell cow dung and urine from the prison farms to local markets.
Believers attest that drinking cow urine is a panacea for all manner of ailments, from arthritis and asthma to cancer and diabetes.
Biogas facilities would also provide energy for the prisons and grass for feeding would be cultivated on site, he added.
It is not the first time Indian prisons have welcomed cows in their grounds, with some operating small-scale dairy farms to supply milk to wardens and other staff, but it is believed to be the first programme of its kind promoting the remedial benefits of the hallowed animal.
Welfare schemes for cows have flourished since Modi swept to power in 2014, but many shelters for abandoned animals are at bursting point and many can be seen roaming Indian streets, chewing on rubbish.
Hindu nationalists have pushed for tough penalties for those accused of abusing the animals, with some states imposing life sentences for those charged with slaughtering cows or possessing or consuming beef.
The BJP has been accused of turning a blind eye to attacks carried out in the name of protecting the animals, with vigilantes behind a number of murders of dairy transporters and tanners.
Indian jails are notoriously overcrowded, some bulging with two and a half times the inmates they were designed for.
Education
Candidates will be able to make corrections on their application forms starting from 1 December, while the last day is 3 December, 2021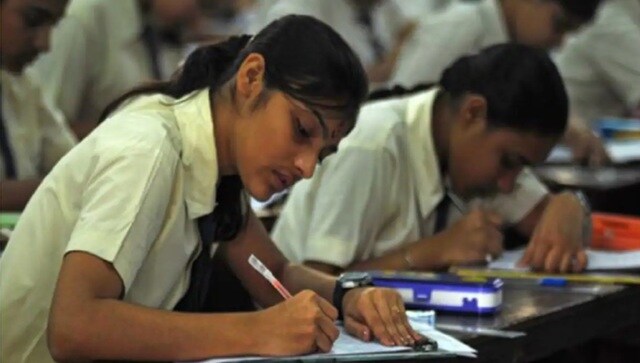 India
Eligible candidates can apply online by visiting the official website -https://haryanatet.in/ till November end.
Politics
Congress spokesperson Gourav Vallabh said latest satellite images show that China has built four villages in Bhutan, next to Dokalam, and has grabbed 100 square kilometres of land in the area through illegal incursions