Apna Ghar children forced to perform naked yoga: probe panel report
Inmates of a children's shelter in Rohtak claimed that they were raped by Haryana police officials.
More than a month after shocking revelations made by the inmates of Apna Ghar children's home in Rohtak, that they were gang raped by Haryana police officials and were forced into prostitution by their shelter incharge Jaswanti Devi, the Punjab and Haryana High Court probe panel report has proved their allegations true.
The report says that the children were forced to perform oral sex and naked yoga. The report also says that about 101 inmates of the home were subjected to various forms of abuse. The shelter home inmates were used as construction labourers, reported CNN-IBN.
The girls of Apna Ghar were rescued by a team of National Commission for Protection of Child Rights a month back.
The Indian Express reported the horror of these minor girls as they gave their testimonials to a four-member committee constituted by Punjab and Haryana High Court that visited them today for interrogation.
A few girls who were able to run away from this shelter on 7 May blew the lid off the racket as they informed the Delhi Police about the torture and forced prostitution that they faced in Apna Ghar. After this, a raid was conducted by a National Commission for Protection of Child Rights team on 10 May and 94 minors, most of whom were girls were rescued.
Almost all the inmates reportedly said that Haryana Police officials were frequent visitors to Apna Ghar and would abuse them with the help of Jaswanti Devi. The latter, incidentally, is a recipient of a number of state awards for "empowering women". They also claimed that police officials force them to dance naked and forcibly took them out of the home.
In a classic case of protector turned predator, the girls claimed that Jaswanti Devi would drug them and take them as far as Delhi and Chandigarh at night for prostitution. Those who resisted were thrashed by Jaswanti and stripped and forced to stay naked.
Sources reported that when the girls were specifically asked if police officers sexually abused them, some nodded while others started screaming and burst into tears.
Two of the inmates — one deaf and mute and the other mentally challenged — reportedly got pregnant. The incharge of the home stepped on their stomachs and inserted sticks inside their private parts to force abortions. These two girls were raped repeatedly by several men and one of them got pregnant twice.
Rohtak superintendent of police Vikas Dhankar said he was not aware of the charges and said that he will look into the charges in the probe panel report.
India
There is a substantial case to be made for taking section 124(A) or sedition law out of the IPC, given that it has no relevance in a democracy and plenty of scope for misuse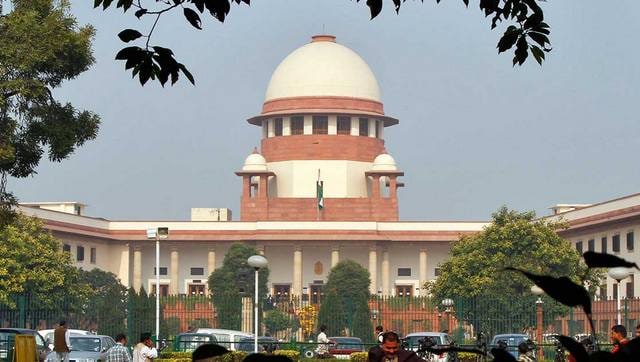 India
The apex court on 7 June had directed the state and the Faridabad municipal corporation to remove all encroachments in Aravali forest area near the village
India
JNU students Narwal and Kalita thanked their friends and well-wishers, many of whom gathered outside the jail, for supporting them during their year-long stay behind bars