Hafiz Saeed's release shows waning US power over Pakistan; India must brace for impact in Kashmir
It is tempting to interpret Pakistan's move in releasing Hafiz Saeed from 'house arrest' as a hackneyed script trapped within a capsule of time where characters are forced to eternally repeat their actions. The Lashkar-e-Taiyaba founder will be 'arrested' and released, 'arrested' and released, 'arrested' and released in sync with varying degrees of pressure stimuli on the Pakistani state.
It is tempting to interpret Pakistan's move in releasing Hafiz Saeed from "house arrest" as a hackneyed script trapped within a capsule of time where characters are forced to eternally repeat their actions. The Lashkar-e-Taiba (LeT) founder will be "arrested" and released, "arrested" and released, "arrested" and released in sync with varying degrees of pressure stimuli on the Pakistani State.
And yet such an interpretation, this time, could be misleading. In the events that led up to Saeed's so-called arrest, his subsequent release and behaviour of the major players, there is an indication that the power equation in South Asia is irrevocably changing, and we must be sensitive to those changes.
In very broad terms, the Hafiz Saeed episode captures the reality of waning US influence over Pakistan in line with its increasing inability to carry out the role of a global influencer. This—coinciding with the growing clout of China—is creating more space for Islamabad to pivot towards Beijing in defiance of the US. The trend presents both an external and internal challenge for India, whose strategic interests are better served by an US-led regional order in South Asia than a China-led one.
New Delhi must calibrate its foreign policy to adapt to the post-Cold War era reality and brace for impact in Kashmir where the trouble is more likely to intensify. It shouldn't surprise that in his very first speech following release, Saeed targeted Kashmir and vowed to ramp up jihadist violence.
This reality, in a rather counterintuitive way, is reflected in the sharp US response against Pakistan's decision to set free the UN designated terrorist just ahead of the ninth anniversary of 26/11 Mumbai terrorist attacks.
The State Department release claimed the Donald Trump administration was "deeply concerned that LeT leader Hafiz Saeed has been released from house arrest in Pakistan." Recognising LeT as a "designated Foreign Terrorist Organisation responsible for the death of hundreds of innocent civilians in terrorist attacks, including a number of American citizens," the statement urged Pakistan to "make sure that he is arrested and charged for his crimes."
Time was when the global superpower ensured favourable outcomes without having to huff and puff over it. Rather than demonstrate resolve, this US statement ends up showcasing its erosion of clout where even openly coercive behaviour isn't bringing desired outcomes. This vocal admonition is more likely aimed at India, to show that Washington is not equivocal in the war on terror.
It requires a great deal of gullibility to assume that Washington did not conceive of such an eventuality when it decided to delink Coalition Support Funds (CSF) from verifiable action against the LeT while requiring Pakistan to do so only against the Haqqani Network. In the Senate version of the defence bill passed in September, the CSF was tied to demonstrable action from Pakistan on both the LeT (which operates against India) and the Haqqani Network (which is active in Afghanistan).
Section 1212 of the defence authorisation bill demanded that Pakistan must validate that "it has taken steps to demonstrate its commitment to prevent the Haqqani Network and Lashkar-e-Tayyiba from using any Pakistan territory as a safe haven and for fundraising and recruiting efforts" and also demanded (albeit indirectly) action against "senior leaders and mid-level operatives of the Haqqani Network and Lashkar-e-Tayyiba".
However, under pressure from the US Department of Defence, the US Congress modified the key provision to drop the mention of LeT from legislation, ostensibly to maintain exclusive focus on Pakistan's compliance in Afghanistan. The LeT reference was deemed as premature and distracting.
This indicates that US action against "war on terror" lacks consistency and homogeneity and is subject to prioritisation of interests. It seems to be at odds with Donald Trump's iteration of Afghanistan and South Asia policy where Pakistan's status as a "safe haven" for "terrorist organisations, the Taliban, and other groups" was severely criticised, and specific mention made that Pakistan's actions are posing a "threat to the region and beyond." Trump also demanded that Pakistan must "demonstrate its commitment to civilization, order, and to peace."
This led some commentators, such as Chidanand Rajghatta in The Times of India, to point out that "as with all previous US administration, this one too has shown that when it comes to a toss-up between its objectives in Afghanistan (where it has a military presence) and India's interests in Kashmir, its objectives will win."
The truth is a little more complex. More than US equivocation on terror, the prioritisation indicates that Washington is now dependent more than ever on regional players to achieve its foreign policy objectives. This creates tension in its bilateral ties. Therefore, while it must align with India and "like-minded democracies" to contain the rise of China in South Asia, it equally cannot afford to antagonise China (in so far as the Trump administration is concerned) and complicate further the North Korea situation. Similarly, while backing India on its position in Kashmir, it needs to leave Pakistan with enough lollies to ensure compliance of objectives in Afghanistan.
These cleavages will become even more pronounced as US power wanes, and its dependence increases on regional players. It is instructive to compare US behaviour with China, which seems to be achieving its foreign policy objectives much more silently, and without much ado, as ORF fellow Abhijnan Rej explains in an essay for Livemint (What China does when it disagrees with you).
It is pointless for India to outrage against Pakistan, whose dependence on terrorism as a foreign policy tenet will continue as long as its serves domestic interests and benefits outweigh the costs. It is equally futile to feel betrayed by the US in its policy priorities. India must instead take note of the shifting sands in power balance and calibrate its response.
A good start will be to understand that Saeed's release is as much triggered by shift in US policy as an attempt by the Pakistan's military-industrial complex to degrade the capabilities of its civilian government in controlling the direction of foreign policy. In fact, Saeed's targeting of Nawaz Sharif for "cosying up with Narendra Modi" is a dead giveaway.
As Kunwar Khuldune Shahid writes in The Diplomat, "Saeed's release has both symbolic and actual perils for the political parties gearing up for the 2018 elections. This is as firm a sign as any that anyone eyeing improved relations with India by putting the Kashmir conflict on the back burner will not be allowed to run the country. But, of course, with Saeed himself now free to plan electoral strategies there should be a tangible presence of jihad-mongers in the Parliament: A constant reminder of the fate of civilians that do not toe the lines on security and diplomacy."
As elections in Pakistan draw near, as an immediate aftermath, violence in Kashmir may increase manifold. So what are the policy lessons for India? Work with the US in areas where there is an alignment of strategic interests (Afghanistan, the Quad) and start delinking the dialogue process with Pakistan from terrorism. Empowering the civilian government in Pakistan is the only way to restrict the influence of Rawalpindi. There are likely to be stiff political challenges domestically, but policy paralysis might extract a greater pound of flesh from us.
News & Analysis
Pegasus is a spyware suite sold by Israeli company NSO Group to "vetted government clients". It is used to compromise and conduct surveillance on targeted Windows, Mac computers, and also Android and iOS smartphones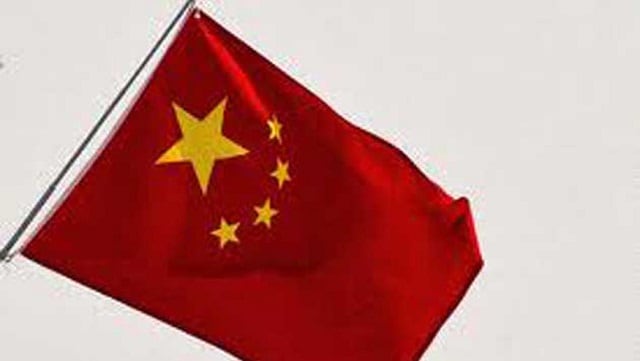 India
If China can creep its way into injecting its dark ideology in the world's most powerful democracy, it is difficult to believe that it has not compromised India's own political, academic and media ecosystems.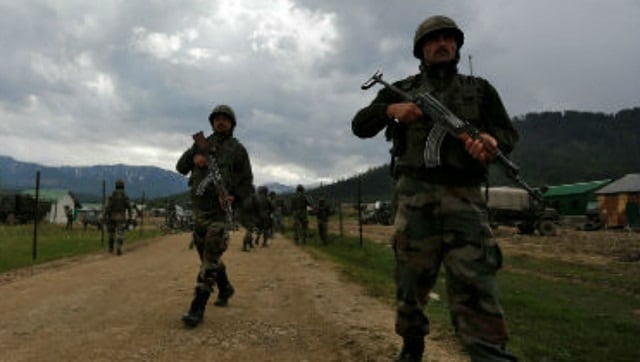 India
The police said that one of the militants, identified as Fayaz War, was involved in several attacks and killings of civilians and security personnel. He was the last perpetrator of violence in north Kashmir