Gurugram child dies of dengue: Case of culpable homicide registered against Fortis hospital management, doctors
Two FIRs, including of culpable homicide, have been registered against Gurugram's Fortis hospital management and doctors regarding the death of 7-year-old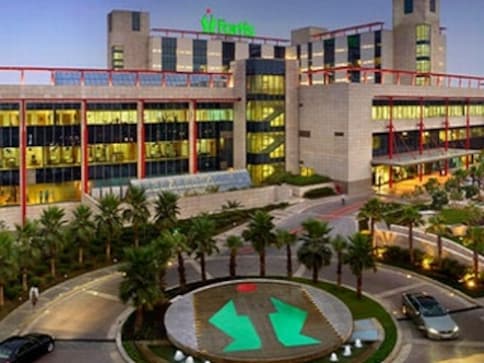 Gurugram: Two FIRs, including of culpable homicide, have been registered against Gurugram's Fortis hospital management and doctors regarding the death of 7-year-old Adya Singh due to dengue in September, a district official said.
The hospital will also face civil action on three counts in the case, a Haryana government official told IANS, adding that Health Minister Anil Vij had already ordered for both criminal and civil action against the Fortis Memorial Research Institute.
The FIR against the hospital authorities was filed under Section 304 (2) of the Indian Penal Code, dealing with culpable homicide, at the Sushant Lok police station.
The second FIR was under the Epidemic Act and Section 188 of the IPC dealing with disobedience of an order duly promulgated by a public servant since the private hospital failed to inform authorities about a patient suffering from a disease like dengue.
A four-member panel that probed the child's death and subsequent billing of her parents to the tune of around Rs 16 lakh had found many alleged irregularities in the hospital functioning.
The panel, headed by Additional Director General of Health Rajeev Vadhera, has since submitted its report to the government.
While the hospital's blood bank and pharmacy sections have been issued notices over alleged wrongdoing in the case, action will also be initiated over treatment to inadequate number of patients under the Economically Weaker Sections category.
The case came to light after bereaved father Jayant Singh's friend posted it on Twitter on 17 November, recounting how the family was billed "Rs 16 lakh, including for 2,700 gloves" but the girl could not be saved.
The message was retweeted over 9,000 times in four days, prompting the health minister to assure action.
Adya, a Class 2 student, developed high fever on 27 August. Her Dwarka-based family said they rushed her to Rockland Hospital in Dwarka two days later.
Tests confirmed she was suffering from dengue. However, since her condition worsened and Rockland suggested that she be transferred to another hospital, she was taken to Fortis where she remained on life support for 10 days.
Fortis raised a bill for 1,600 gloves, 660 syringes, high-end antibiotics, and sugar strips, a family member said.
"On 14 September, an MRI revealed extensive damage to the brain. We decided to take her to another hospital, but Fortis doctors refused to even facilitate an ambulance," the girl's father said in a statement.
Adya died 14-15 September midnight while being shifted to Rockland Hospital without life-support equipment in the ambulance.