Gulmarg cable car crash kills five, including family from Delhi, as tree hits Gondola tower
Five tourists were killed in Gulmarg after a cable car was hit by a tree and many tourists were stranded due to the accident.
Five people were killed in Gulmarg, a popular tourist spot in Jammu and Kashmir, after a gondola car cabin crashed hundreds of meters down to the ground after its cable snapped. The cable car service has been suspended for the time being and rescue operations are underway, the news report stated.
A tree fell on the ropeway of Gulmarg Gondola and snapped it leading to the cable car falling down, a police official said.
Out of the five, four belonged to one family from Delhi's Shalimar Bagh, the official said. They have been identified as Jayant Andraskar, his wife Manshea Andraskar and their two daughters – Anagha and Janhvi, he said.
A local, Mukhtar Ahmad, a resident of Chonti Patri Babareshi was also killed, the official said.
Another report in Hindustan Times, said that among those killed was also a local tour guide. ANI reported that a tree had fallen on the cable car because of strong winds in the area.
Gulmarg (J&K): Five tourists died after a Gondola tower collapsed due to strong winds; rescue operation underway

— ANI (@ANI_news) June 25, 2017
"Five persons including a couple and two children and a local were killed in the accident," a police officer said. "Rescue efforts are on to save people trapped in other cars of the gondola cable car project."
National Conference working president Omar Abdullah posted his condolences on Twitter.
What terrible news! If confirmed this will be the first such incident with the Gulmarg cable car. My heart felt condolences to the families. https://t.co/wga3ENjZlG — Omar Abdullah (@abdullah_omar) June 25, 2017
The two-stage Gulmarg cable car lift ferries people to a height of 13,780 feet above the sea level. It is the world's second highest operating cable car project with a cabin capacity of ferrying 600 people in one hour.
With inputs from agencies
India
The searches were carried out in connection with a probe into two cases pertaining to alleged issuance of around two lakh arms licences in erstwhile state of Jammu and Kashmir
India
These exchanges took place at Punjab's Attari, along the Rajasthan front and in Jammu, and with the BGB along the border with Bangladesh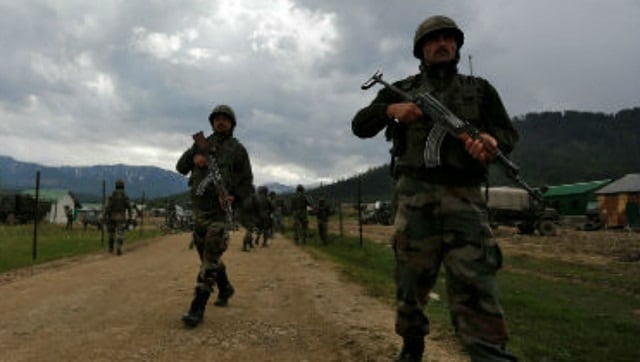 India
The police said that one of the militants, identified as Fayaz War, was involved in several attacks and killings of civilians and security personnel. He was the last perpetrator of violence in north Kashmir