Gujarat Minister demands restarting of Air India flights to Delhi, Mumbai
Gujarat minister wrote a letter to the civil aviation minister asking him to resume Air India's flights on New Delhi-Vadodara and Mumbai-Vadodara routes.
Vadodara: Gujarat minister Saurabh Patel has sought Centre's intervention to restart Air India's flights to Delhi and Mumbai from Vadodara.
Patel said here on that he has written a letter to Union civil aviation minister Ashok Gajapathy Raju to resume operations of Air India's flights on the New Delhi-Vadodara and Mumbai-Vadodara routes.
"I have taken up the matter with Union civil aviation minister. Passengers have been facing lot of difficulty reaching out to these two important destinations due to suspension of services. Now, they have to go to Ahmedabad first to catch flights for Delhi and Mumbai," he said.
Air India's flight on the New Delhi-Vadodara route has been suspended from last month while airline services to Mumbai have been suspended for more than six years now.
The state Finance, Industries and civil aviation minister demanded that operations on these routes should resume as people have been travelling from Vadodara more frequently now due to growing business and commercial activities in the city.
Patel also requested Air India to take steps on restarting of morning flight on the Delhi-Vadodara route.
Several industry representatives here have been demanding resumption of flights on these two commercially profitable routes.
PTI
Find latest and upcoming tech gadgets online on Tech2 Gadgets. Get technology news, gadgets reviews & ratings. Popular gadgets including laptop, tablet and mobile specifications, features, prices, comparison.
India
The 700 MW Kakrapar power plant in Gujarat achieved 'criticality'. This means the atomic power station reached the normal operating condition of a reactor.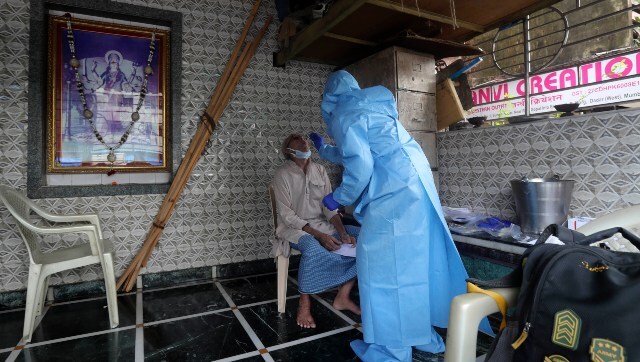 India
Coronavirus Updates: A 49-year-old government employee succumbed to COVID-19 in the Union Territory, while the 34 new cases took the total to 324.
India
Out of the total number of applicants, more than 49,000 have applied for medical stream and over 75,000 have registered for non-medical stream.