Gujarat Assembly Election 2017: Ahmedabad's biggest food hub, Manek Chowk, has no Gujarati dish
The famous Manek Chowk market in Ahmedabad sets up after 8 pm and has all food items.
It was 7.30 in the evening. Some big shops were shutting down. Some other shops were also closing to open again the next morning. In the strange streets of Ahmedabad, I was looking for the famous Manek Chowk market. It is a huge market where all food items are available. After walking about a kilometre from the red door, I found the market.
Despite roaming about for half an hour, I could not find a decent place to eat. Just when I had planned on returning, I thought I will ask someone and confirm if it is indeed the Manek Chowk market. I asked someone. He replied in the affirmative. I further asked why there are no eateries here. He smiled and asked me to wait for half an hour.
At around 8 pm, the entire market looked completely different. I thought, like Alice in Wonderland, I was also in a food land. There were little handcarts coming from everywhere and about 10-15 people were setting them up quickly. Immediately, eight-ten handcarts took their place. The area which was sunk in darkness just half an hour ago shined in light again. The area where big shops were dominating just half an hour ago was now occupied by small handcarts.
Curtains were put in front of the only remaining big shops so that those shops would be completely hidden. Tables and chairs were set up everywhere. The strange thing was, no one complained about this set up.
The market got crowded and soon all empty chairs began to be filled. Dosa, pulao, sandwich, pizza and pav bhaji were in demand. I was amazed. It was the biggest food hub of Ahmedabad and yet, there were no Gujarat dishes to be found. The speciality of this market was that there were dishes from all corners of the world and the Gujaratis loved them.
Every dish has a different style
Have you ever had schezwan sauce with pav bhaji? If you don't live in Gujarat then chances are, you won't ever get this opportunity. The schezwan sauce, usually had with Chinese food, is part of the pav bhaji plate here. No one could answer how this combination was formed.
Gujarat tadka dosa was also seen. In this market, plain dosa is garnished with butter. Here, the sandwiches are also so filling that you can have your dinner with just one serving. Less vegetables are grown here and so, green vegetables are not used much in dishes. Instead, butter and cheese are used in plenty. There were several varieties of sandwiches.
If you want to have something sweet and a sandwich, you can try chocolate or pineapple sandwich. If you are waiting for your order, you can pass time by eating papad. The market stays open from 8 pm till 1 am and after that, it gets closed with the same speed with which it was set up. Similar to wonderland, this food land also vanished within minutes.
World
BBC's two-part documentary on the Indian Prime Minister titled - 'India: The Modi Question' - has been banned in India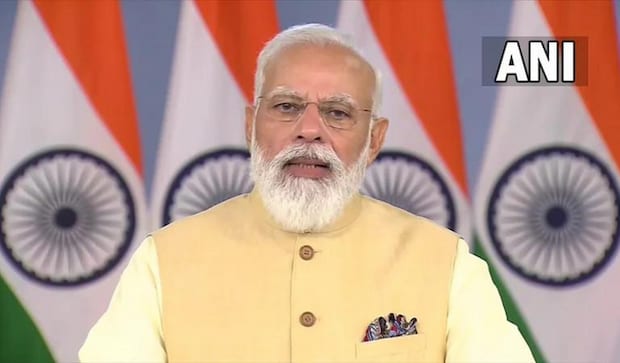 Politics
Multiple YouTube videos sharing the first episode of the controversial BBC documentary "India: The Modi Question" have been blocked as per the directions issued by the Ministry of Information and Broadcasting
First Cricket News
Former India captain Raj kept her Women's Premier League options open after announcing retirement and has finally found home in one of the five teams for the inaugural edition.