Group of men in car abduct 12-year-old girl in Gurugram; 10 police teams tracing victim
A 12-year-old girl returning with her minor sister from her father's work place was allegedly kidnapped in Haryana's Gurugram district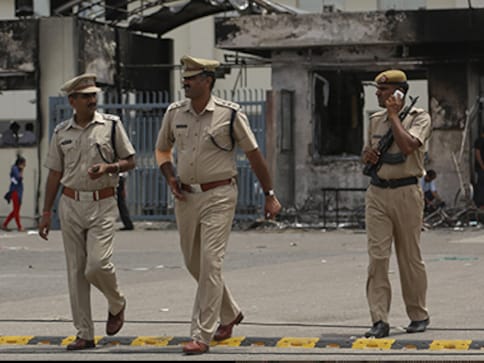 Gurugram: A 12-year-old girl returning with her minor sister from her father's work place was allegedly kidnapped by men in a car near a village in Haryana's Gurugram district, a police official said on Saturday.
The incident happened on Friday when the victim along with her seven-year-old sister was returning home from the factory where her father works, the official said.
"A car screeched to a halt and the occupants pulled the elder sister into the vehicle, following which the younger sister rushed home and informed her mother after which the incident was reported to the police," the officer said.
A case of kidnapping has been registered of against unknown persons, he said.
"We have made 10 teams to trace the victim," the official said.
The victim's family hail from Aligarh in Uttar Pradesh, police said. She and her sister often visited the factory to hand over the lunch box to her father, the officer added.
The incident comes at a time when several gory incidents of crime against women in recent days have shaken the state of Haryana.
Auto
There was an explosion of the AC compressor of the bus. As a result, Vijay Kumar, the mechanic present there, died a painful death. Two other people were injured
India
Two labourers got feared trapped under the debris after an old factory collapsed in Gurugram during the demolition process on Monday.
India
The principal, Ram Singh Verma, was shot twice. The incident took place at Adarsh Ramswaroop Inter College in Sadarpur police station area of Biswan tehsil, according to the police