Govt, private schools in UP's Baghpat district to remain closed on 4 and 5 November due to bad weather conditions
All government and private schools in Uttar Pradesh's Baghpat district will remain closed on Monday and Tuesday due to bad weather conditions
All government and private schools in Uttar Pradesh's Baghpat district will remain closed on Monday and Tuesday due to bad weather conditions

'All schools in the district to remain closed on 4 and 5 November in the wake of the issue of pollution, classes to resume on 6th November,' said Baghpat District Magistrate (DM) Shakuntala Gautam.

In view of the abysmal quality of air, the Haryana government has also announced that all schools till Class XII would remain closed Monday and Tuesday in Gurugram and Faridabad districts
Baghpat: All government and private schools in Uttar Pradesh's Baghpat district will remain closed on Monday and Tuesday due to bad weather conditions.
"All schools in the district to remain closed on 4 and 5 November in the wake of the issue of pollution, classes to resume on 6th November," said Baghpat District Magistrate (DM) Shakuntala Gautam.
In view of the abysmal quality of air, the Haryana government has also announced that all schools till Class XII would remain closed Monday and Tuesday in Gurugram and Faridabad districts.
"All the private, aided and government school till Class 12th will remain closed on November 4 and 5, 2019 in Gurugram and Faridabad districts," an official spokesperson of the Haryana government has said.
Delhi chief minister Arvind Kejriwal on Friday announced that all schools in the national capital will remain closed till 5 November. Besides them, schools in Gautam Buddh Nagar Ghaziabad and Hapur will also remain closed till Tuesday.
Air pollution levels in the national capital escalated to hazardous and visibility dropped significantly as a thick blanket of smog engulfed several parts of the city despite mild showers on Sunday.
Notably, for the first time in this season, the Air Quality Index (AQI) docked as high as 625 at 10 am yesterday. An AQI between 0-50 is considered "good", 51-100 "satisfactory", 101-200 "moderate", 201-300 "poor", 301-400 "very poor", and 401-500 "severe". Above 500 is "severe-plus emergency" category. (ANI)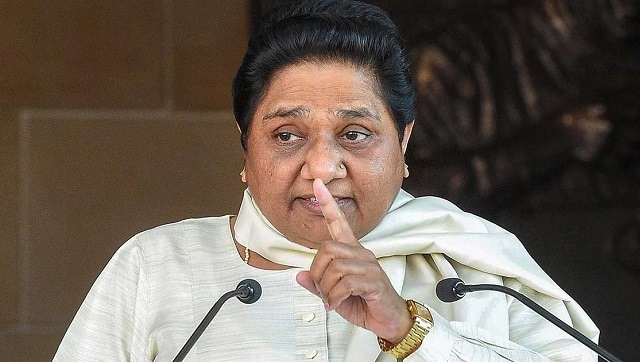 India
In a series of tweets, the former Uttar Pradesh chief minister said that the new move of recruitment of soldiers to the Armed Forces will add to the woes of the people already beset with inflation and poverty
India
A loader truck carrying 12 people, collided with an oil tanker on the Harauni-Mohan road while trying to overtake it, killing six people and injuring six others, said police
Education
The board has cautioned the students and their parents against falling prey to fraudulent calls and has asked them to only trust the official sources including the official website for any announcement related to the results.