Govt leaving no stone unturned to fulfil visions and dreams of BR Ambedkar: PM Modi
Prime Minister Narendra Modi on Sunday said the government is leaving no stone unturned to fulfil Ambedkar's vision.
New Delhi: Contending that BR Ambedkar's economic thought and vision has not been fully understood, Prime Minister Narendra Modi on Sunday said the government is leaving no stone unturned to fulfil his vision and dreams to create a prosperous and inclusive India.
Releasing two commemorative coins of Rs 125 and Rs 10 denomination at his residence as part of the 125th birth anniversary year celebrations of the architect of the Constitution, he said Ambedkar was a visionary and a profound thinker whose economic thought and vision is still not fully understood and needs to be appreciated, even though his contribution towards social justice have been recognised.
"Our government is leaving no stone unturned to fulfil the vision & dreams of Dr Ambedkar to create a prosperous & inclusive India," Modi said in a series of tweets after the function in which Finance Minister Arun Jaitley and Social Justice and Empowerment Minister Thawar Chand Gehlot were also present.
The Prime Minister also highlighted Ambedkar's vision on women empowerment, federalism, economy and its relevance today.
"We are aware of Dr Ambedkar's contributions towards social justice but Babasaheb's thoughts on economic issues are equally enlightening. ... Dr Ambedkar will always be remembered as an original & profound thinker. His views on inclusiveness & harmony continue to inspire us," he said.
The Prime Minister said Ambedkar had faced lot of humiliation, yet his patriotism reflected in his work.
Referring to the recent two-day sitting in Parliament on Ambedkar, he said there was good discussion in both the Houses of Parliament. The members reviewed the present situation in the context of Ambedkar's perspective, he said.
There were people who asked why 26 November was being observed, the Prime Minister said, adding "I do not feel that somebody who understands Babasaheb Ambedkar would ask these questions."
Ambedkar and the Indian Constitution should always be discussed and talked about in this country, and the observance of Constitution Day on November 26 was a step in this direction, a statement issued by Prime Minister's Office said.
Modi said there were only a few individuals who remain alive in public consciousness, even 60 years after their death. "The more we recall Ambedkar's thought, in the context of issues currently faced by India, the more we come to respect his vision and his approach to inclusiveness."
He said it is because of great men like Babasaheb that India has scaled heights of progress. After releasing the coins, Modi said "nobody would have ever thought that there could be a day when Ambedkar picture could be on India's coin."
Earlier in the day, Modi paid floral tribute at the Dalit mascot's statue in Parliament House lawns. "Remembering Dr Babasaheb Ambedkar on his Punya Tithi," he posted on Twitter along with a photograph showing him and Ambedkar's statue.
PTI
Find latest and upcoming tech gadgets online on Tech2 Gadgets. Get technology news, gadgets reviews & ratings. Popular gadgets including laptop, tablet and mobile specifications, features, prices, comparison.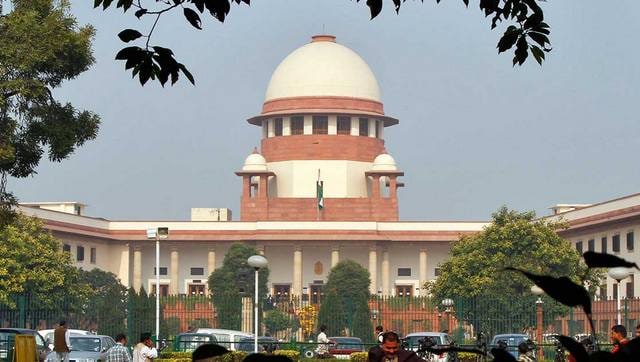 India
The court further said it is 'extremely disappointed' with the way negotiations are going on between the Centre and the farmers on the new farm laws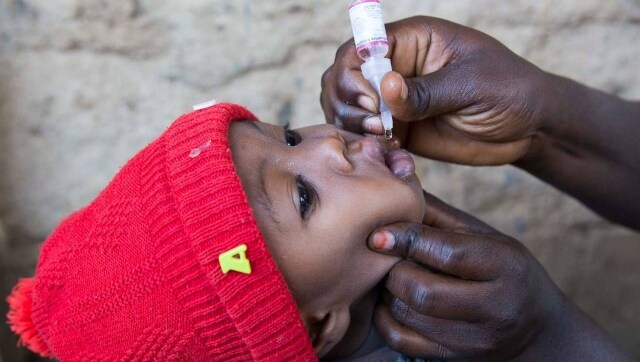 India
The National Immunisation Day (NID), commonly known as Pulse Polio Immunisation programme, was scheduled for 17 January across India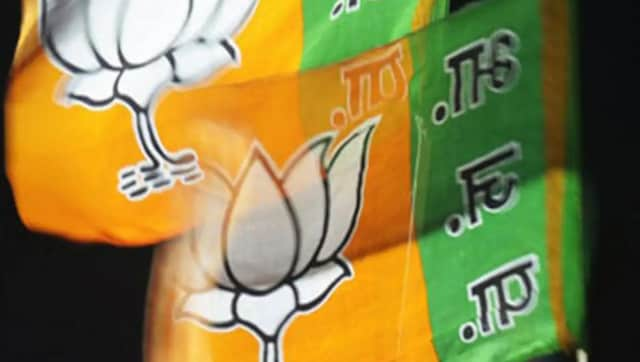 Politics
AK Sharma, a 1988 batch officer from Mau district in Uttar Pradesh, is considered close to Prime Minister Narendra Modi and had worked with him in Gujarat