Govt flexing muscle in Kashmir won't help, says P Chidambaram, urges dialogue to resolve unrest
The NDA government's 'muscle flexing' strategy in Kashmir is wrong and the Congress believes the only way to find a 'political solution' to this 'political problem' is through talks, said former Union home minister P Chidambaram
Pune: The NDA government's "muscle flexing" strategy in Kashmir is wrong and the Congress believes the only way to find a "political solution" to this "political problem" is through talks, said former Union home minister P Chidambaram.
Speaking to the media here on a slew of issues, the Congress veteran said the situation in the Kashmir Valley has gone from bad to worse since the BJP-PDP coalition came to power. "In the first six months of 2017, the number of civilians and jawans killed was much higher than that of 2016, and (figures of) 2016 was much higher than what it was in 2015," he said.
The NDA government thinks there is a military solution and "flexing muscles" can bring normalcy in Kashmir, he said. "The Congress party rejects this approach, which is a completely wrong and counter-productive way of handling the things," he said. "The Congress party believes that only way forward is to recognise the problem is a political problem and one must find a political solution and the way to the political solution is to begin dialogue."
The senior Congress leader also alleged that the BJP was destabilising governments in North East. "The governments in North East are fragile and due to BJP's political adventures and ambition, they are becoming weaker, and as a result, the insurgency is rearing its head," he said.
About the ongoing Indo-China stand-off in Sikkim, he said it won't be appropriate for the Opposition to comment, as the government hasn't come out with any official statement on the issue.
Chidambaram also said the lynch-mobs which are killing in the name of cow protection have acquired a sense of impunity. "People are taking law into their own hands. Who gave a mob the right to decide whether the meat in the house is of lamb, buffalo or beef? How did the mob get this kind of confidence? It is because these mobs believe that nothing will happen to them as their government is in Delhi," he said.
"When the PM was speaking at Sabarmati Ashram (where he condemned the violence in the name of cow protection), there was a lynching in Jharkhand, so it is not enough to speak and what is required is action. When the prime minister speaks, the message must go that he means business, but unfortunately, sorry to say that the PM's statements on these subjects do not convey that message as mob-lynching incidents are continuing," Chidambaram said.
Asked about protests by Congress workers against Madhur Bhandarkar's coming film Indu Sarkar, which is set in the Emergency period, he said it (opposition to the film) is not the official stand of the party. The Congress is always in favour of "freedom of expression," he said.
Congress workers have protested against Bhandarkar in several cities, alleging that the film may seek to malign the image of former prime minister Indira Gandhi.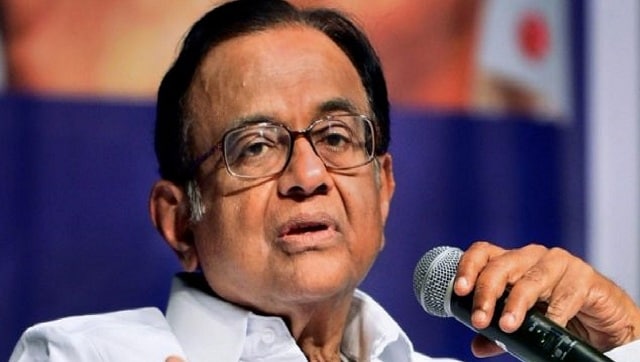 India
His statement comes three days after TMC leader Abhishek Banerjee said that if Congress fails to dislodge the BJP from power in Goa, then Chidambaram, who is Congress' state election in charge, should own up the responsibility and resign
India
The police have recovered incriminating materials, arms and ammunition from the site of the encounter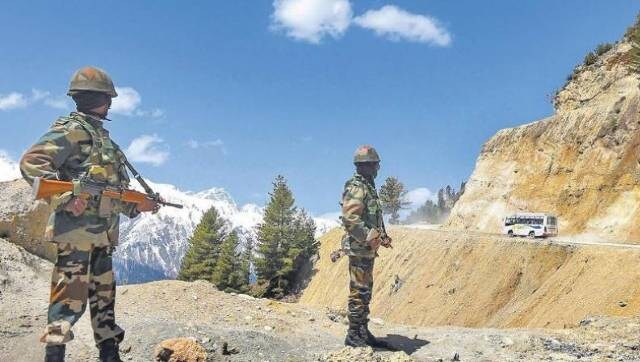 India
The ceremony was a solemn occasion to appreciate and recognise the professionalism in operational roles performed by the units during their tenure in northern Command, a defence spokesman said