Govt body fails to answer RTI query even after sending response over 40,000 pages long
RTI activist DK Joshi failed to get a response to his query even after getting a response over 40,000 pages long.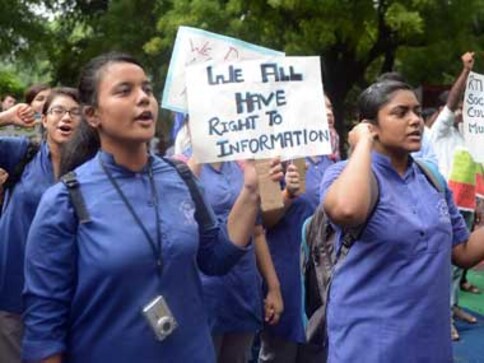 An RTI activist DK Joshi got a response to an RTI query he had posted to the Uttar Pradesh Jal Nigam two years after he had filed his query.
If you thought that was ridiculous in itself, the response that Joshi got was more than 40,000 pages long, according to The Times of India. The most shocking part, however, is that even after submitting such a long response, the government organisation still failed to answer five of the six questions Joshi had asked in his query.
"I got the reply only after the information commission intervened. And they have not even given a proper reply to my queries on zone-wise distribution of sewer lines and the names of agencies that are funding them," TOI quoted Joshi as saying, who had filed a query on the amount of power consumed by sewage treatment plants since 2000.
This event comes to light a day after the Bombay High Court observed that information under Right to Information Act (RTI) cannot be denied to a citizen and directed the Deputy Secretary of Urban Development Department (UDD) in Maharashtra to register an FIR against officers responsible for a 'missing' file related to an RTI query.
Justices Abhay Oka and AS Gadkari imposed costs of Rs 15,000 on the Maharashtra state government for the lapse on part of officers which led to a UDD file going 'missing' as a result information under RTI Act couldn't be provided to an advocate.
"The case in hand is a classic example as to how the Government officers protecting their fellow officers tend to frustrate the basic intention of the legislature behind the enactment of the Right to Information Act, 2005," said the Judges in their order.
(With inputs from PTI)
India
BJP spokesperson Tajinder Pal Singh Bagga shared the viral clip in which the person is seen justifying the heinous act by Aftab. The political leader has urged the Uttar Pradesh Police to take action against Rashid Khan
India
The Mathura Police has arrested a man and wife for killing their 21-year-old daughter, packing her body into a suitcase and dumping it on the Yamuna Expressway. The case, being called an honour killing, adds to the long list of such crimes that continue to shame India
Politics
The bypolls are witnessing a direct contest between the ruling BJP and the opposition Samajwadi Party-Rashtriya Lok Dal (RLD) alliance