'Hand-held devices to all postmen by March 2017': FM Ravi Shankar Prasad
The need to revamp postal services in India figured prominently during question hour in the Lok Sabha on Wednesday
New Delhi: The faceless postman — once portrayed poetically by Rabindranath Tagore — and the need to revamp the postal services in the country figured prominently during question hour in the Lok Sabha on Wednesday.
Answering supplementary questions from members, Telecom Minister Ravi Shankar Prasad, who holds charge of the department of posts, said efforts are on "to make use of the vast network of postal platform all over the country for better growth and financial inclusion".
He said at the directive of Prime Minister Narendra Modi, the government is working hard to reinforce the infrastructure, connectivity and modernisation programme of the postal services and substantial progress has been made since 2014.
"Nearly 21,000-plus branches (of post offices) have been given core banking solution in only two years. It was only 230 in 2014. I am not saying that everything has been done," he said, adding that his ministry will also give "hand-held devices to all postmen across India by March 2017".
Raising supplementaries, Trinamool Congress member Pratima Mondal recalled Nobel laureate Tagore's famous short story where the chief protagonist is a postman and also the film of maestro Satyajit Ray.
"We have noticed the importance of the post office in village life. At the same time we have noticed the indescribable condition of rural post offices. We are in 2016, but no remarkable development has taken place in the infrastructure of post offices," she said.
Congress member Jyotiraditya Scindia recalled how during the previous UPA regime, steps were taken to provide allowances to postmen for maintaining their shoes, dress, etc.
Prasad said during his visits to the rural areas, he discovered that even though writing of letters has decreased due to advancement of technology, the growth of e-commerce has again reinforced the importance of delivery men employed by the private companies.
Prasad said computerisation of post office branches in villages and small towns has enhanced the prestige of postal staff.
Bharatiya Janata Party member SS Ahluwalia asked the telecom minister to initiate action against a television commercial that shows postmen showing respect to the rich and hurling insults at the poor.
Prasad said he has seen the advertisement and would bring it to the notice of Information and Broadcasting Minister Arun Jaitley as television advertisements come under the domain of the I&B ministry.
India
Modi noted that on the coming 15 August, India will enter its 75th year of Independence and highlighted that Amrit Mahotsav is being celebrated throughout the country to mark that year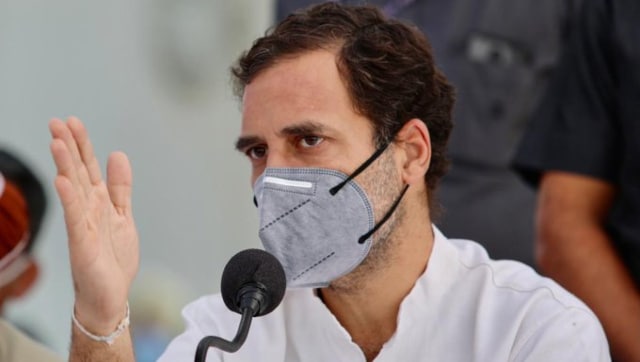 India
The former Congress president also shared a video on Twitter highlighting the alleged slow vaccination rate and media reports where people were not getting vaccines
India
Prime Minister Narendra Modi in his address to the nation on last Independence Day had announced that a new university would be established in Ladakh