Gorakhpur hospital tragedy: Yogi Adityanath warns of 'exemplary' action against those responsible
Under opposition attack over death of scores of children in a Gorakhpur hospital, Yogi Adityanath warned of exemplary action against those found responsible
Gorakhpur: Under strident opposition attack over the death of scores of children in a state-run Gorakhpur hospital, Chief Minister Yogi Adityanath on Sunday warned of "exemplary" action against those found responsible for the horrifying tragedy amid calls for his resignation.
The Modi government stepped in to cool frayed tempers, announcing setting up a regional medical centre at a cost of Rs 85 crore in Gorakhpur for conducting research on ailments that afflict children.
Over 60 children have reportedly died at BRD Medical College Hospital since 7 August, many for want of oxygen whose supply was disrupted after bills were not paid to the vendor. At least 30 children were reported dead in the last two days alone. Many of the victims were infants who perished in the neonatal intensive care unit.
The deaths set off protests in the national capital even as Congress demanded that a murder case be registered against those whose negligence resulted in the "massacre".
Adityanath, who visited the hospital on Sunday, however, counselled against politicising the tragedy.
Meanwhile, Kafeel Khan, who was the nodal officer for the paediatric department at the hospital, who was hailed as a hero for reportedly spending money from his own pocket to buy oxygen cylinders at the height of the crisis, has been divested of the charge.
"Dr Khan's charge has been withdrawn," a top official at the hospital said, adding it should not be misconstrued that he has been placed under suspension.
"We have formed a high-powered committee under the state chief secretary to probe the reason of the deaths of children in the BRD Medical College and the (lack of) supply of oxygen. Stringent action will be taken against the guilty, whether in Gorakhpur or elsewhere," Adityanath said.
The punishment will "set a standard", I assure you, the UP chief minister, who addressed a joint press conference with Union Health Minister JP Nadda after visiting the hospital together, said.
Adityanath criticised the media over putting out "fake" news about the deaths and asked them to visit the wards to see for themselves if treatment (upchar) or massacre (narsanhar) was happening there.
Nadda said a regional medical centre would be set up in Gorakhpur for in-depth research on children's ailments.
"During the last parliamentary session, I assured Adityanath ji that a full-fledged institute will be set up. Before coming here, I approved the establishment of a regional medical research centre in Gorakhpur at a cost of Rs 85 crore which would conduct research on the infections among children and the possible reasons," Nadda said.
Speaking before Nadda, Adityanath made a strong pitch for a full-fledged virus research centre in Gorakhpur, an area prone to encephalitis, which has claimed hundreds of lives over the years.
"The geography of east UP is such that we cannot win the war against vector-borne diseases until and unless we have a full-fledged virus research centre. Prime Minister Narendra Modi has given AIIMS, we have started it. But, there should be a full-fledged virus research centre in Gorakhpur," Adityanath told the press conference.
The chief minister said he has been "waging a war" against Japanese encephalitis for the last two decades.
"I have witnessed children of east UP dying. We will not allow this to happen anymore...Who can be more sensitive to this issue (than me)? I have been raising it from the streets to Parliament...No one can understand the pain and agony more than me," Adityanath said, his voice choking with emotion.
Meanwhile, UP Congress chief Raj Babbar on Sunday demanded that a murder case be registered against those responsible for the "massacre" of children and resignation of Adityanath.
"70 children were murdered in the last four days (since August 10). The state government is responsible for their murder," he told reporters in Lucknow.
Babbar also demanded a compensation of Rs one lakh to the next of kin of each child who died due to alleged neglect at the hospital.
Reacting to Congress' allegations, Adityanath said,"This is not the time to indulge in politics, but to show sensitivity. And sensitivity is in finding an answer to vector-borne diseases and eradicating them.
"When Ghulam Nabi Azad was the Union health minister, he had said that he cannot do anything (about Japanese encephalitis in Gorakhpur) since health is a state subject.
People whose sensitivity has died, are now unnecessarily rubbing salt to wounds by raising a sensitive issue," the chief minister said.
Azad, Congress' leader in the Rajya Sabha had on Saturday visited the hospital and blamed the "careless" state government for the tragedy. He had demanded an apology from Adityanath for it and his resignation.
Samajwadi Party workers on Sunday hurled tomatoes and eggs at the private residence of UP health minister Siddhartha Nath Singh in Allahabad to protest against the deaths.
"We staged a protest outside the health minister's residence over the Gorakhpur tragedy. Eggs and tomatoes were hurled by some of the activists who were agitated over the deaths of innocent children," Samajwadi Chhatra Sabha leader Faisal Mansoor said after TV channels showed protesters throwing eggs and tomatoes at Singh's residence.
Police said no case has been registered so far in the absence of a formal complaint.
The state government had on Saturday ordered an official inquiry by the chief secretary and suspended the principal of the BRD Medical College Hospital Rajiv Mishra.
Several social and political organisations, including the Left-wing AISA, staged protests at Jantar Mantar in the national capital against the shocking deaths.
Find latest and upcoming tech gadgets online on Tech2 Gadgets. Get technology news, gadgets reviews & ratings. Popular gadgets including laptop, tablet and mobile specifications, features, prices, comparison.
India
The police claimed that all four people had 'links' with the Popular Front of India. However, Kerala Union of Working Journalists (KUWJ) has said that journalist Siddique Kappan had gone to Hathras to cover the present situation in the area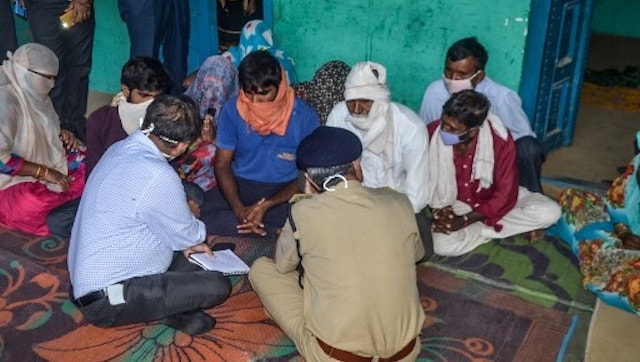 India
In an affidavit filed in the top court, the state government has said that it has deployed adequate security forces to the victim's family and witnesses to 'ensure free and fair investigation'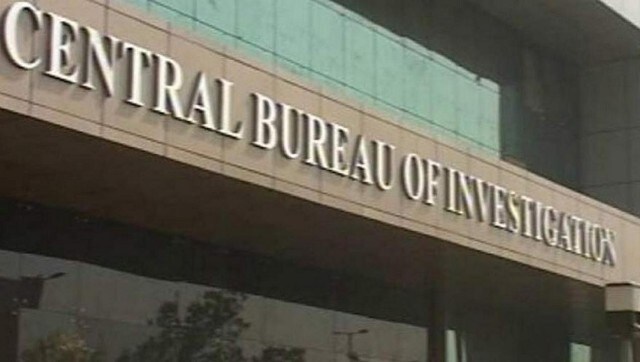 India
The national agency has assigned the case to a special team in its Ghaziabad unit after the Centre issued an official notification for it to take over the probe