Gorakhpur hospital tragedy: Kafeel Khan writes letter from jail, says he 'did everything a doctor should'
Kafeel Khan, an accused in the Gorakhpur tragedy, has written a disheartened letter from jail, claiming that he has been made a 'scapegoat.'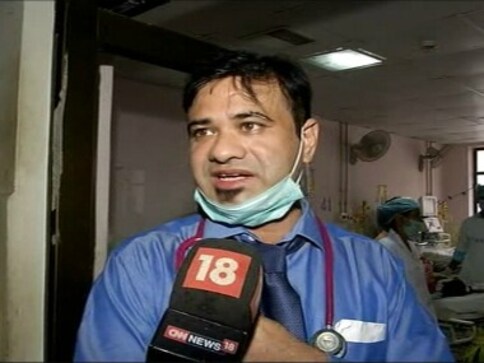 In the aftermath of the Gorkhpur hospital tragedy in August 2017, Dr Kafeel Khan was hailed in the media as a hero for arranging oxygen cylinders and preventing many deaths. Eight months later, Khan has written a disheartened letter from jail, claiming that he has been made a 'scapegoat' for an administrative failure.
Dr Kafeel is among the nine accused in the BRD Medical College and Hospital case where 63 children died within four days in 2017, due to disruption in supply of oxygen to the hospital owing to non-payment of dues to the vendor.
His letter from jail was released to the media on Saturday by his wife Shabista in Delhi, according to several media reports.
According to a report The Indian Express, the letter reads, "The moment I got that WhatsApp message on that fateful night, I did everything a doctor, a father, a responsible citizen of India would/should do." He added that he tried to save each and every life.
Khan's letter also recounts his encounter with Uttar Pradesh chief minister Yogi Adityanath after the tragedy. As per a report in The Wire, he described the meeting in this manner —
"He asked, 'So you are Dr Kafeel? You arranged the cylinders?'"
"'Yes sir.'"
"He got angry, 'So you think by arranging cylinders you became a hero? I will see it'".
Khan is also reported to have spoken about abominable conditions in the jail, with 150 inmates cramped in one room. He also said that there are "millions of mosquitoes at night and thousands of flies in the day. Trying to swallow food to live, bathe half-naked with shit in the toilet with a broken door".
On 19 April, after getting his tests done, Khan had a brief interaction with the media during which he said, "It is a complete administrative failure and I have been framed. When the budget was not released from the higher level, from where could the payment have been made (for oxygen cylinders)?"
However, soon afterwards, the police bundled him into a vehicle and he was not able to answer as to why he did not get bail despite Manish Bhandari, the director of oxygen supplier firm Pushpa Sales, having got relief.
The state-run BRD Medical College is the single largest government-aided facility in Gorakhpur which also attends to the patients from nearby areas like Maharajganj, Deoria, Kushinagar, Basti, Siddharthnagar, Sant Kabirnagar, Ballia, certain areas of Bihar like Gopalganj and Siwan, besides border areas in neighbouring Nepal.
With inputs from PTI
Photos
Likely to be inaugurated in March, the new Parliament building, is constructed as part of the Central Vista redevelopment plan. The new building has bigger halls, a library, committee rooms with the latest communication technology and convenient parking spaces
Opinion
The BJP has a distinct advantage over the Opposition which is divided, bereft of any ideology and has poor organisational support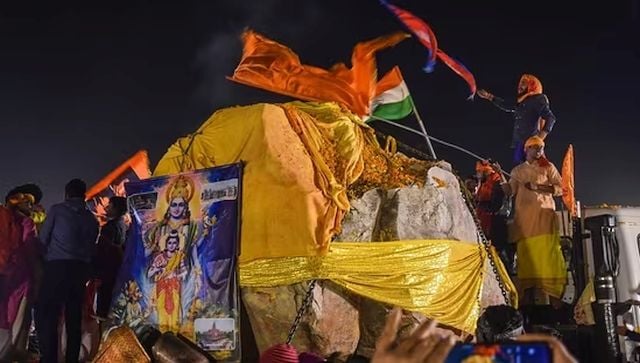 India
Two large shaligram stones from the Kali Gandaki waterfall in Nepal have been brought to Uttar Pradesh's Ayodhya. They are likely to be used to carve the idols to be placed inside the Ram temple. These rocks from centuries ago are considered to be a form of Lord Vishnu