Gorakhpur hospital tragedy: Akhilesh Yadav wants CBI probe, says his party will launch agitation if required
Samajwadi Party president Akhilesh Yadav Friday suggested a CBI probe into the children deaths in a Gorakhpur hospital along with all the other ongoing probes to ascertain the reasons leading to the tragedy
Lucknow: Samajwadi Party president Akhilesh Yadav Friday suggested a CBI probe into the children deaths in a Gorakhpur hospital along with all the other ongoing probes to ascertain the reasons leading to the tragedy.
"If the BJP government so wants it should recommend a CBI inquiry into the children deaths in the BRD Medical College hospital ... Along with other probes, the agency could also be roped in," he told reporters here.
Replying to questions, he said that the cause of the deaths will be known after the completion of inquiries, but the matters that are coming to the fore now smack of corruption somewhere causing a breakdown in the supply of oxygen in the ward. "Chief Minister Yogi Adityanth is not speaking on this issue... The government is not even providing help to the victims," Yadav said.
The death toll in the BRD hospital since 7 August till Thursday was 71 due to various causes including encephalitis. Some of the deaths were alleged to have been caused by shortage of oxygen supply, a claim dismissed by the Uttar Pradesh government.
Describing Adityanath as "the digital chief minister of a new India", the former chief minister said he (Adityanath) was unaware of the reality and was instead embroiled in issues like namaz on the roads and Janmashtami functions in police stations. "The BJP has given a digital chief minister to Uttar Pradesh ... Just as things digital are not on the ground, he too is oblivious of the real things," Yadav said, referring to Adityanath's statement that he has no right to stop Janmashtami celebrations in the police stations as he cannot stop offering of Eid prayers on the roads. "The chief minister says the SP did not allow Janmashtami functions in the thanas...I ask as to when in the past 100 years the festival was not celebrated in the thanas... On the roads issue, ours is a great nation where people organise feasts also on the roads... "The new India will not be created by talking about Eid prayers and Janmashtami in the thanas," he stressed.
The former chief minister said that if elected, his party's government will give Rs 5 lakh to each of the thanas for celebrating Holi, Diwali, Janmashtami, Eid and all other festivals. On the floods in several parts of the state, he alleged that the government was not extending enough help to the victims.
He also spoke on his detention while moving toward Auraiya on Thursday, saying that the BJP which had won 325 of the 403 Assembly seats in the elections earlier this year was not comfortable in facing the people for the panchayat chairman's post and, therefore, was harassing the MLAs with the help of the police.
He said that his party, if required, will launch an agitation over the issue.
India
The younger daughter of gangster Kanhaiya Yadav was also allegedly thrashed by police. She is is currently admitted to the hospital and is undergoing treatment
India
Singh, who is an ex-student of the university, remembered his days at the Gautam Buddh hostel, while addressing the first alumni meet of the varsity virtually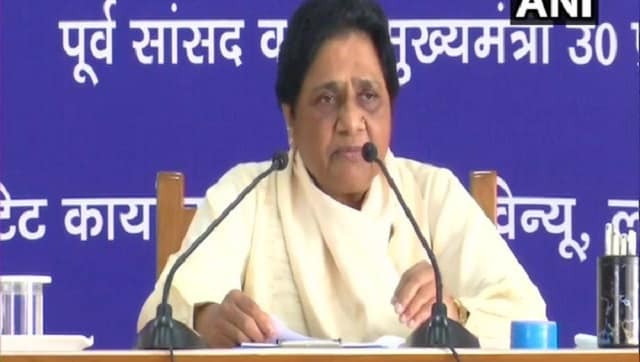 Politics
Mayawati also hit out at the BJP government for allegedly targeting the poor, Dalits, tribals and Muslims and harassment of its political opponents