'Goodbyes should be short, really short': Kalam's advisor documents Missile Man's last moments
Even as Twitter and Facebook was flooded with quotes and other memories, an innocuous post by Srijan Pal Singh was perhaps the most insightful into the last days of the former president.
Indians reacted with shock and sadness on learning that former President APJ Abdul Kalam had passed away while giving a speech at IIM-Shillong. Bharat Ratna, President, scientist and author, Kalam had taken on many roles during his lifetime and everyone had something that they remembered fondly about him.
But even as Twitter and Facebook was flooded with quotes and other memories, an innocuous post by Srijan Pal Singh was perhaps the most insightful into the last days of the former president. Singh, an adviser to Kalam, was on the stage with him in Shillong when he collapsed and was taken to hospital. In a touching post, he documented his memories and interactions with Kalam over the past few weeks. Here are the highlights:
What Kalam spoke about on the way to Shillong
Singh wrote of what Kalam spoke of during his trip to Shillong and not surprisingly it was all about national issues. Singh's post says that Kalam was very worried about the loss of life in the terror strike in Gurdaspur and said "it seems the man made forces are as big a threat to the livability of earth as pollution". The former president was also of the view that mankind may have to leave earth in 30 years and advised Singh that the future generation needed to take better care of it.
He was also worried about Parliament's functioning for the last few days.
"I have seen two different governments in my tenure. I have seen more after that. This disruption just keeps happening. It is not right. I really need to find out a way to ensure that the parliament works on developmental politics," Kalam had said earlier, according to Singh.
In what some would say was a typical Kalam-like plan, the former scientist said he would like to give a surprise assignment for the students of IIM-Shillong at the end of his speech. Kalam said he would ask them for innovative ways to make Parliament more productive.
"Then, after a while he returned on it. 'But how can ask them to give solutions if I don't have any myself'." the former president noted, according to Singh.
'Sir aapke liye toh 6 ghante bhi khade rahenge'
Even on his last trip, Kalam showed why he was a beloved president.
"We were in a convoy of 6-7 cars. Dr. Kalam and I were in the second car. Ahead us was an open gypsy with three soldiers in it. Two of them were sitting on either side and one lean guy was standing atop, holding his gun. One hour into the road journey, Dr. Kalam said, 'Why is he standing? He will get tired. This is like punishment. Can you ask a wireless message to (be) given that he may sit?'" Singh wrote.
Singh said he tried to convince Kalam that the guard had probably been instructed to stand for better security but the former president wouldn't relent. They tried to signal him to sit down and even through radio message but they were unsuccessful.
"Finally, realizing there is little we can do – he told me, 'I want to meet him and thank him'. Later, when we landed in IIM Shillong, I went inquiring through security people and got hold of the standing guy. I took him inside and Dr. Kalam greeted him. He shook his hand, said thank you buddy. 'Are you tired? Would you like something to eat? I am sorry you had to stand so long because of me'. The young lean guard, draped in black cloth, was surprised at the treatment. He lost words, just said, 'Sir, aapke liye to 6 ghante bhi khade rahenge'(for you I would stand even for six hours)," Singh noted.
The last moments
Singh said that Kalam was characteristically enthusiastic about the lecture and never wanted to keep students waiting.
"I quickly set up his mike, briefed on final lecture and took position on the computers. As I pinned his mike, he smiled and said, 'Funny guy! Are you doing well?'
"'Funny guy', when said by Kalam could mean a variety of things, depending on the tone and your own assessment. It could mean, you have done well, you have messed up something, you should listen to him or just that you have been plain naïve or he was just being jovial. Over six years I had learnt to interpret Funny Guy like the back of my palm. This time it was the last case," he wrote.
"'Funny guy! Are you doing well?' he said. I smiled back, 'Yes'. Those were the last words he said. Two minutes into the speech, sitting behind him, I heard a long pause after completing one sentence. I looked at him, he fell down," Singh wrote.
Singh said that they picked up the former President and tried to revive him.
"His hands clenched, curled onto my finger. There was stillness on his face and those wise eyes were motionlessly radiating wisdom. He never said a word. He did not show pain, only purpose was visible. In five minutes we were in the nearest hospital. In another few minutes the they indicated the missile man had flown away, forever. I touched his feet, one last time," Singh wrote.

What Kalam wanted to be remembered for
Singh spoke about a discussion he had with Kalam some time ago about what they would want to be remembered for.
"'First you tell me, what will you like to be remembered for? President, Scientist, Writer, Missile man, India 2020, Target 3 billion…. What?' I thought I had made the question easier by giving options, but he sprang on me a surprise. 'Teacher'", he said.
Singh said that Kalam while discussing his friends, the former president had said that children should take care of their elders but it wasn't taking place always.
'He paused and said, 'Two things. Elders must also do. Never leave wealth at your deathbed – that leaves a fighting family. Second, one is blessed is one can die working, standing tall without any long drawn ailing. Goodbyes should be short, really short'," he noted.
Here's the full Facebook post: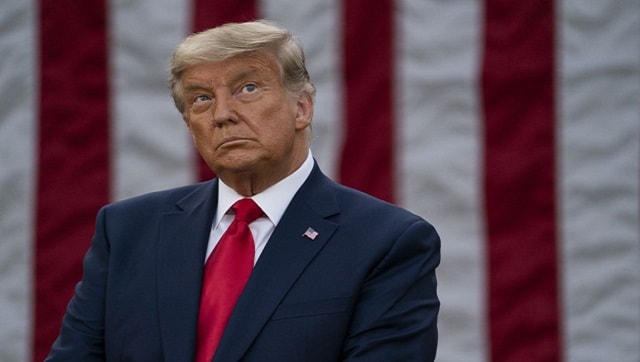 World
The board said the ongoing risk of serious violence justified Facebook's suspension at the time but said it "was not appropriate for Facebook to impose an 'indefinite' suspension."
News & Analysis
Facebook also aims to "bring default end-to-end encryption to all of our messaging services."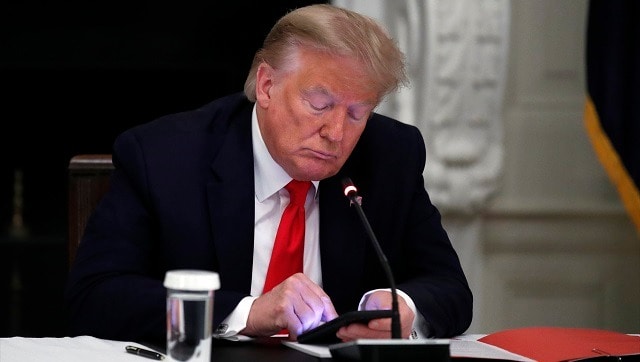 News & Analysis
Donald Trump's account was suspended for inciting violence that led to the deadly 6 January Capitol riots.