Goa cross desecration row: Israeli prisoners brainwashed serial desecrator, says Manohar Parrikar
Fifty-year-old Francis Pereira was brainwashed when he was lodged in Goa's Central Jail by Israeli inmates, Parrikar said.
Fifty-year-old Francis Pereira, who is being probed for desecrating of scores of religious icons, was brainwashed when he was lodged in Goa's Central Jail by Israeli inmates, Chief Minister Manohar Parrikar said on Wednesday.
"After contesting elections and losing them, I think he shot his opponent. He went to jail. In Aguada jail he met some Israelis. Those Israelis convinced him that idol worship is not the correct thing. All souls enter into these crosses, small temples and these souls do wrong things (Pereira was told). Therefore these souls should be released," Parrikar said while replying to a calling attention motion tabled by leader of Opposition Chandrakant Kavlekar.
"So, after being released from jail, the first thing he did after coming back home, is that he destroyed his altar and frames (with religious imagery). See how brainwashing happens. His role models are Saddam Hussein, bin Laden, Veerappan," Parrikar said.
Pereira was arrested last week and police claim that he is responsible for the scores of desecrations across the state, some of which date back to 2003.
"His psyche was affected and in his mind he formed a particular line of action. After he was released in 2003, he started this (desecration) series single-handedly.
"Because he was doing it single-handedly, he was not caught. He was successful in some cases and unsuccessful in some," Parrikar said.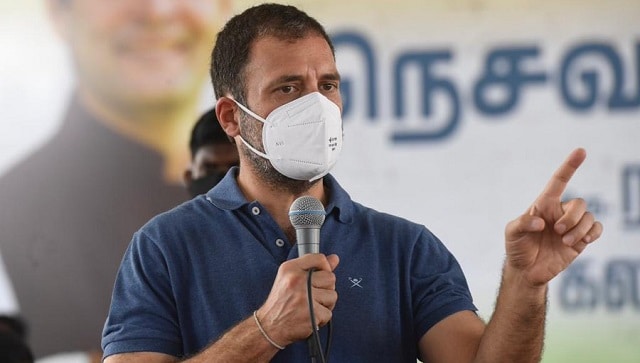 India
Congress leader Rahul Gandhi said there is a fight between two ideologies in the country
Entertainment
Rashmika Mandanna and Varun Dhawan recently collaborated for an advertisement, which went viral on social media in no time.
Politics
Addressing a seminar on 'Threat of Dynastic Parties to Democratic Governance', Nadda said dynastic parties, where a person's interest reigns supreme, lack ideology and are a threat to the idea of democracy