Goa Congress women's wing chief among five people booked for revealing identity of molestation victim
The Goa Women Police Station today filed an FIR against state Congress' women's wing president Pratima Coutinho, its vice president Savitri Kavlekar, Netravali village panchayat's deputy sarpanch Abhijit Desai and panch members Vitthal Gaonkar and Prakash Bhagat
Panaji: A case has been filed against Goa Congress' women's wing chief, her deputy, and three other persons for allegedly revealing the identity of a molestation victim, the police said on Thursday.
Shiv Sena's Goa unit vice president Rakhi Prabhudesai Naik had filed a complaint against them last week for revealing the identity of a 17-year-old girl, who was allegedly molested by a man at Netravali village in South Goa district.
The Goa Women Police Station today filed an FIR against state Congress' women's wing president Pratima Coutinho, its vice president Savitri Kavlekar, Netravali village panchayat's deputy sarpanch Abhijit Desai and panch members Vitthal Gaonkar and Prakash Bhagat. A copy of the FIR is with PTI.
The five persons have been booked under relevant provisions of the Indian Penal Code, Protection of Children from Sexual Offences (POCSO) Act and Juvenile Justice Act, according to the FIR. Coutinho, who along with others visited the victim at her home in South Goa earlier this month, had posted a picture with the girl's mother on social media, and also mentioned the mother's name, the complaint said.
After receiving the complaint, the police had questioned Coutinho for two hours on 14 July. A youth hailing from Jharkhand is the accused in the molestation case, registered at Sanguem police station around three weeks ago. Revealing a minor victim's identity is an offence under the POCSO Act.
also read
India
Karnataka Primary and Secondary Education Minister Madhu Bangarappa on Thursday said that keeping the "interests of students" in mind, the department will revise school textbooks this year itself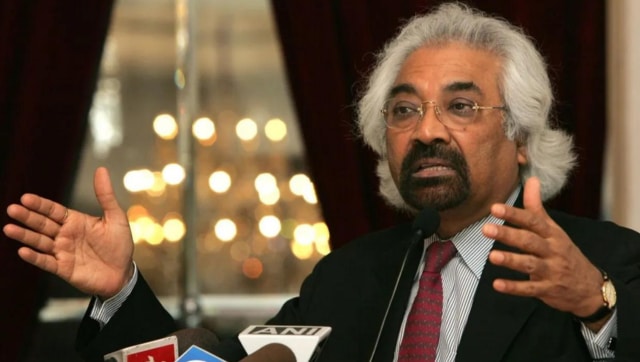 Politics
Speaking at a Rahul Gandhi event, Sam Pitroda accused the PM Narendra Modi led Indian government of focussing on religious matters while neglecting issues related to development and the economy
India
Senior Congress leader Sandeep Dikshit slammed Kejriwal's attempts to reaching out to leaders of non-BJP parties to garner support against the ordinance so that the Centre's bid to replace it through a bill is defeated when it is brought in Parliament.