Goa: Anti-Modi Facebooker was a Parrikar fan, had worked for a Sangh outfit
But trouble with his relationship with Hindu conservative and pro-BJP groups in Goa started when he began questioning the governance of the Parrikar-led government
Panaji: The 32-year-old Goan Facebooker who made national headlines for his anti-Narendra Modi and anti-Manohar Parrikar posts last week, was once a fan of the Goa chief minister and even volunteered for a Sangh Parivar outfit. After being interrogated for nearly seven hours by Crime Branch officials earlier this week, the visibly shaken Devu Chodankar, a Vizag-based shipbuilding professional, also said that the incident could have put him off Facebook forever.
Chodankar spoke to Firstpost after his marathon ordeal following his controversial Facebook post.
"There's no denying I was Parrikar's fan. When he was elected as chief minister we had hoped he would be a better administrator. But both Parrikar and the BJP disillusioned me so much after they came to power. All the promises of good governance were smashed. I, along with many others felt betrayed," said Chodankar, who is being suspected by the police of hatching a "larger game plan to promote communal and social disharmony in the state".
Chodankar also said that in the run up to the 2012 elections, he had worked with Friends of Good Governance, a pro-BJP collective, which actively lobbied for party during the poll campaign. He also claimed to have done back-end work online for the Hindu Vivek Kendra (HVK), a Sangh Parvivar satellite organization.
But trouble with his relationship with Hindu conservative and pro-BJP groups in Goa started when he began questioning the governance of the Parrikar-led government, especially the unwillingness of the incumbent government to act against those accused of corruption in the erstwhile Congress-led regime.
His first spell of doubt occurred when he questioned his right-wing clique about the shoddy manner in which the state police handled the rape of a seven-year-old girl from the port town of Vasco, early in 2013. The accused in the case is still unidentified and at large. He started questioning several BJP sympathisers, first in private conversations and later when answers weren't coming forth, on social networking forums like Facebook, where several Goa-related groups namely Goa+, Goa Speaks, Ami Niz Goenkar and now Goa With Love see hectic, often edgy parleys on issues confronting the state.
"They first started by ridiculing my questions about why nothing was being done by this government. Then they started isolating me and then hounding me on Facebook," Chodankar claims. He had triggered a furor in Goa and nationally with his anti-Modi, anti-Parrikar post on the social networking site, where he alleged a possibility that both the BJP leaders had 'plans' to eliminate Goa's Christians and dilute their identity. Parrikar has subsequently ridiculed these allegations and said that in the past, Chodankar had made even more outlandish claims.
The controversial Facebook comments were made during the 2014 Lok Sabha poll campaign and Chodankar blames BJP's hobnobbing with Sri Rama Sene chief Pramod Muthalik for his reasoning.
"He has talked about giving a sword in every Hindu home during a religious meeting in Goa and yet the BJP decided to take him in the party before elections? I uploaded the post when Muthalik was inducted in the BJP, but deleted it after he was sacked," he said. Incidentally, the police are yet to register a first information report against Muthalik despite a complaint that was filed against him by a Congress spokesperson earlier this week for his hate-speech last week.
While Parrikar has claimed that the police have been instructed to not to burke complaints and file FIRs for grievous crime without delay, Deputy Inspector General of Police KK Vyas told Firstpost that the complaint was being "verified" and refrained from giving a time frame within which the FIR would be lodged.
"In this government's regime, action is taken against only those who take speak against Hindu right wing groups," he said.
Chodankar, a bachelor, claims that ordeal may just put him off Facebook for good. Asked if the criminal case, media attention and avalanche of criticism would make it difficult for him to get married, he said it might better his chances of finding a bride. "After all the attention, shouldn't it be easy?"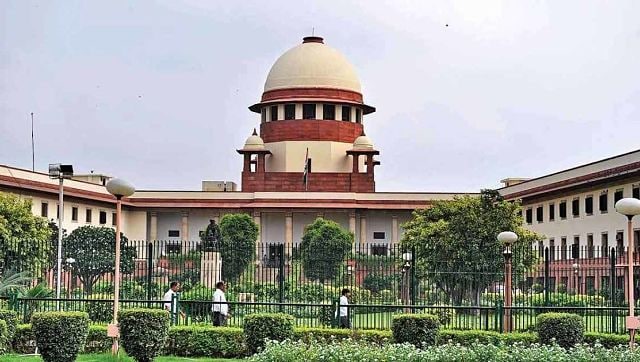 India
The court also said that FIR is not an "encyclopedia" that must disclose all the facts and details relating to the offence reported and that courts should not to go into the merits of the allegations when an investigation is in progress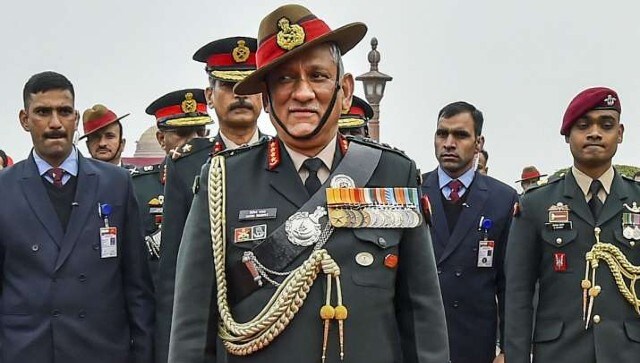 India
The Chief of Defence Staff said that a "capability differential" has come between the two countries over the years and that China has a "lead" over India on technology
India
Taking to Twitter, the former Union finance minister urged the government to allow walk-in vaccination and asked them to get rid of the need for pre-registration for taking the vaccine in India