Goa Anti-Corruption Bureau raids Congress leader's residence in disproportionate assets case
An Anti-Corruption Bureau team of the Goa Police on Saturday, raided the residence and other properties owned by Leader of Opposition Chandrakant Kavlekar
Panaji: An Anti-Corruption Bureau (ACB) team of the Goa Police on Saturday, raided the residence and other properties owned by Leader of Opposition Chandrakant Kavlekar in connection with a 2013 disproportionate assets case.
Police sources said that the residence of Kavlekar, a Congress MLA from Quepem assembly constituency, and his office in Margao, were raided following a clearance from the state government to file an FIR over the case.
"Kavlekar accumulated disproportionate assets, including land worth Rs 5 crore purchased in Kerala when he was a chairman of the Goa Industrial Development Corporation. The Chief Secretary's office has given us the clearance to file an FIR in the case," ACB officials said.
While Kavlekar was unavailable for comment, state Congress president Shantaram Naik the raids were "political in nature" and there was pressure on Congress MLAs to join the Bharatiya Janata Party (BJP).
"The raids are clearly political in nature. This government fears it might come into a minority soon and therefore have been trying to use police action to threaten Congress MLAs into joining the BJP fold," Naik told IANS.
Naik also said that state machinery was being misused by the BJP-led coalition government for political purposes.
"The disproportionate case goes back so many years. Any investigation does not take so long. The timing and intent of the raids is condemnable," Naik added.
Find latest and upcoming tech gadgets online on Tech2 Gadgets. Get technology news, gadgets reviews & ratings. Popular gadgets including laptop, tablet and mobile specifications, features, prices, comparison.
Sports
Ahead of the ISL's commencement, we take a look at FC Goa's strengths, weaknesses and analyse their transfer activity.
India
India's COVID-19 caseload mounted to 86,36,011 with 44,281 people testing positive for the infection in a span of 24 hours, while the toll climbed to 1,27,571 with 512 new fatalities, according to the health ministry's morning update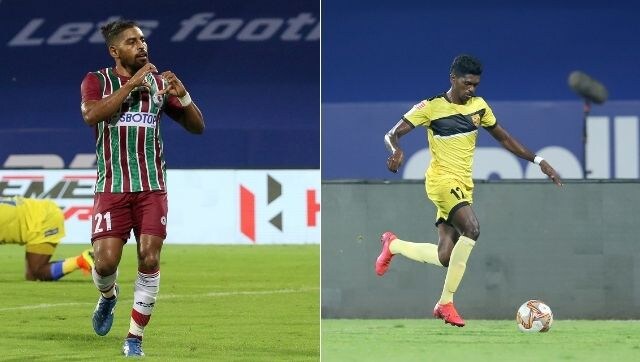 Sports
All teams except new entrants SC East Bengal played a match in the first gameweek of Indian Super League (ISL) 2020-21 season. Here are the talking points