Go back Barack Obama: Bastar Maoists to launch protests against Presidential visit
Go Back Barack Obama!' This is how Naxal cadres in Maoist hotbed Bastar are "welcoming" US President Barack Obama, the country's chief guest on the Republic Day. On a three-day visit to India, Obama will reach Delhi on January 25.
'Go Back Barack Obama!'
This is how Naxal cadres in Maoist hotbed Bastar are "welcoming" US President Barack Obama, the country's chief guest on the Republic Day. On a three-day visit to India, Obama will reach Delhi on January 25.
To make themselves heard across the country, the Maoists have given a call for Dandakaranya Bandh on January 26. There are hand-written red banners, posters and pamphlets all overin the Dandakaranya region. The Maoists have also sent releases to various newspapers and television channels in Chhattisgarh to communicate their stand on Obama and Prime Minister Narendra Modi. The Maoists in India consider both these leaders as their enemies No.1.
The Left-wing extremists have given an economic twist to their protest. Through pamphlets and press releases, they have strongly opposed Foreign Direct Investment (FDI) in banking, insurance, mining, defence, retail, telecom and education sectors.
"The Maoists have put up banners and distributed pamphlets in Dantewada opposing the visit of the Obama. They are making clear their opposition to FDI and the capitalism. To them whoso-ever joins hands with America is their enemy. They have raised slogans against the Indian government as well," RK Vij, ADG (Naxal Operations) Chhattisgarh told Firstpost.
He added, "By creating disturbances in the Red Corridor, their objective is to make their presence felt when the US President is in India. But we're keeping a close watch on their activities."
Red Corridor is the Naxal-infested region in the east of India spanning 10 states, including Chhattisgarh and Jharkhand. "It was an obvious move expected from the Maoists as they don't want India to lean towards the US. They would create disturbances prior to Obama's visit, to mark their presence and malign the country," remarked Anil Kamboj, a counter-terrorism analyst.
He added, "India's increased closeness to the US is a geo-political strategic move and if everything goes well, India will gain technological support. And, India will use it against the Maoists, causing problem to the latter."
Copies of a few of the Maoist releases in possession of Firstpost bear the signature of Gudsa Usendi, the spokesperson of Dandakaranya Special Zonal Committee of the CPI (Maoist). Opposing to the proposed reforms in Labour laws, Coal bill etc, the Naxals across the Red Corridor have called for burning of effigies of 'tourist' Obama and Modi, by accusing both as "Fascists".
"The Maoists have adopted multiple-approach to communicate their protests against the visit of Barack Obama. Apart from distributing pamphlets and posters, they have issued releases to the press through emails. They have expressed opposition to FDI, Coal Bill and asked villagers to boycott the Panchayat election in Chhattisgarh. Expecting some kind of disturbances around the Republic Day we've beefed up security in the region," said Dipanshu Kabra, DIG (SIB), Chhattisgarh.
The Maoists had attacked a team of the Chhattisgarh Armed Force on an anti-Naxal operation near Bilaspur three days ago. It had left three jawans injured.
According to Rishi Bhatnagar, a Bastar-based journalist, "The Maoists always mark their protest during India's national events like Republic Day and Independence Day by displaying black flags in the 'liberated' zones in Dandakaranya. After the last ambush at Kasalpad in Sukma on December 1, 2014, there was a hiatus in Naxal activities in the region, but to get back into the news ahead of Obama's visit, they attacked security forces in Bijapur two days back. There can be more."
An intelligence agency source added, "The Maoists have also registered their protests in other parts of the Red Corridor. In an attempt to draw international attention they would try to create disturbances in their regions as well around Republic Day."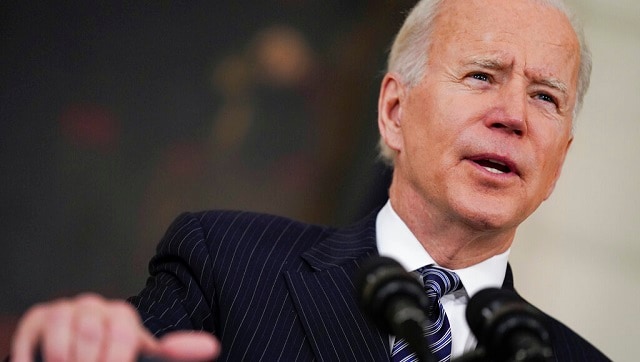 World
The new travel restrictions have been imposed for an indefinite period and will require another presidential proclamation to be ended
Arts & Culture
While Handke is adored by Serbs for his support of their nationalist policies, he is considered persona non grata in the Bosnian capital of Sarajevo, which is dominated by mostly Muslim Bosniaks.
India
The US Vice-President will make her remarks at an online event "Bolstering US COVID Relief Efforts in India: Perspectives from the Diaspora", organised by the State Department