GM mustard row: RSS-affiliate writes to Narendra Modi, calls it 'unscientific and toxic'
RSS' economic wing Swadeshi Jagran Manch has written to Prime Minister Narendra Modi, urging him not to introduce 'unscientific, toxic and anti-bio diversity GM mustard' in the country in the haste, as it would 'prove detrimental to public health.'
RSS' economic wing Swadeshi Jagran Manch has written to Prime Minister Narendra Modi, urging him not to introduce "unscientific, toxic and anti-bio diversity GM mustard" in the country in haste, as it would "prove detrimental to public health."
The Swadeshi Jagran Manch (SJM) also questioned the intention of the authorities who have aggressively been pushing for GM mustard.
In the copy of the letter accessed by Firstpost, the All India co-convener of SJM, Dr Ashwani Mahajan alleges that the recommendation of the Genetic Engineering Appraisal Committee (GEAC) to push GM mustard as 'swadeshi' is based on manipulated data, false conclusions and lobbying by vested interests.
"The claim that GM mustard is 'swadeshi' and has been developed in India is completely untrue. We strongly object to the recommendation made by GEAC for approval of GM mustard as safe and nutrient for consumption was supposedly developed by controversial Delhi University researcher Prof Deepak Pental, who is now promoting the same as HT Mustard DMH-11. Even the field trials by Indian Council of Agricultural Research did not give evidence of superior yield," Mahajan told Firstpost.
Referring to Proagro Seed Company, a subsidiary of Bayer's, the SJM in its letter said, "Bayer is not a swadeshi company. How can a product (bar-barstar-barnase gene) which leads to the development of GM mustard through hybridisation, patented in the name of Bayer be termed as swadeshi?"
Bt Brinjal: A case in point

Referring to Bt Brinjal, another genetically-modified organism, Mahajan said, "This is the second time that a GM food crop is being considered for approval. Earlier, the UPA government was confronted with the case of Bt Brinjal. The then environment minister Jairam Ramesh allowed public hearings and permitted scrutiny of claims by making the data public. That led to a moratorium on Bt Brinjal as the scientific community was able to prove that introduction of Bt Brinjal would be injurious to human health, bio-diversity and agriculture."
Mahajan claimed: "As compared to indigenous hybrids, Prof Pental's GM mustard is neither swadeshi nor high-yielding. It isn't even good for our health, environment and bio-diversity. The undue hurry being demonstrated by authorities to push it is beyond comprehension and raises serious questions about their intentions."
SJM questions royalty payment and promotion of an MNC
The SJM has also raised other issues."The condition of royalty payment to Bayer has been kept secret. Besides paying royalty to Bayer on its patented gene system, it is said to promote an herbicide Glufosinate, which will benefit the company. It is evident that the nation would be seriously dependent upon an MNC for use of patents and import of herbicides causing greater outflow of foreign exchange from India," Mahajan said.
Former environment minister Anil Madhav Dave, who passed away on 18 May, was an RSS functionary. He was supposed to take a final decision on application of the indigenously developed GM mustard. Mahajan said that Dave had issued no statement affirming that he would approve GM mustard.
"The rumours that the Prime Minister's Office has been pushing for GM mustard is completely wrong. Had the prime minister wanted to allow use of this genetically modified variety, Dave wouldn't have taken so much time in three years to give his approval," Mahajan remarked.
Swadeshi Jagaran Manch's letter to Prime Minsiter Narendra Modi on genetically modified mustard by Firstpost on Scribd
Issue is sub judice

The issue related to GM mustard is sub judice with the Supreme Court. "As the matter is sub judice with the apex court, and the Attorney General gave assurance that DMH-11 would not be released without prior approval of the apex court, we've urged the prime minister not to allow it," Mahajan added.
The experts have their say
P Pardha Saradhi, Professor, Department of Environmental Studies, Delhi University and a noted GM scientist says, "With no agronomic benefits over non-GE hybrids/varieties, there is no reason to jeopardise the security of India's farming and food, human health and of critical importance, the nation's wealth of biodiversity, the contamination of which will be irreversible, by releasing HT mustard hybrid DMH-11. HT mustard and its GM parents must be banned."
Environmentalist Vandana Shiva, who earlier called GM mustard a 'fraud perpetrated on nation', says, "Hybrid DMH-11 has failed the first criteria of a risk assessment protocol of a GM crop. Is the GM crop required in the first place? No, it isn't. Nevertheless, it was approved for further testing in a chicanery process of regulation over a period of more than 10 years. It has survived in this fashion during its history of testing, one stage to the next, in a much hyped step-by-step process of profoundly flawed regulatory oversight, amounting to fraud that has everything to do with copious rules on paper, but nothing to do with substance."
Find latest and upcoming tech gadgets online on Tech2 Gadgets. Get technology news, gadgets reviews & ratings. Popular gadgets including laptop, tablet and mobile specifications, features, prices, comparison.
World
Pakistan has its own system of indefinite detention and house arrest, where terrorists are kept far from the prying eyes of courts and the media
India
The politics of procession is an oft-repeated diatribe that becomes a convenient excuse to tarnish a certain community. However, what often gets buried under the reams of such atrocious literature is the fact that communalism does not express itself via politics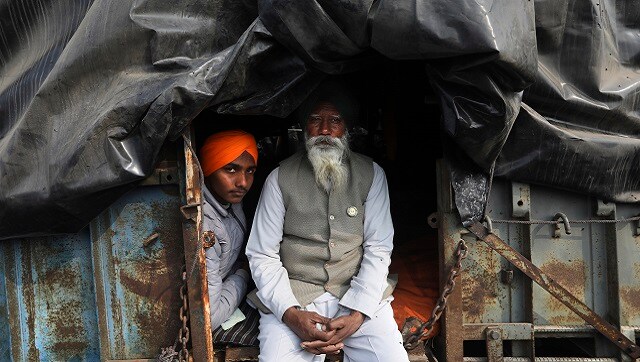 India
Last week, farmers had said that they will start shutting all malls and petrol pumps in Haryana if the government fails to resolve their main demands in the 4 January meeting