GM mustard gets nod: Medical experts urge Narendra Modi to reject it, say 'lack of evidence is not proof of safety'
Members of India's medical fraternity requested Modi to reject the "environmental release" application for the genetically modified (GM) mustard crop
Dr Mira Shiva, on behalf of India's medical fraternity, wrote a letter to Prime Minister Narendra Modi on Thursday asking him to reject the "environmental release" application for the genetically modified (GM) mustard crop.
In her 1,377-word letter, which was endorsed by 34 doctors and medical experts from across the country, Mira said the nation should not be forced to face the risks and dangers associated with GM mustard and gave a detailed and scientific explanation of the impacts on health the product is likely to have.
"This GM mustard happens to be a herbicide-tolerant organism developed with nearly 100 crore of our taxpayers' funds spent on it. Very often, it is being argued that since it is a public sector product, India should allow it, forgetting that what is inherently unsafe (created through transgenic technology) is bound to be unsafe whether it is from the public sector or private sector. A majority of countries around the world disallow GM crop cultivation due to the various risks associated with this technology and given the fact that this is an living, irreversible technology when released into the environment," the letter argued.
The letter also referred to the potentially adverse health effects associated with GM mustard: "There is ample scientific evidence available that GM foods (often in combination with herbicides that are used on GM crops which are mostly herbicide tolerant given that 81 percent of the GM crop extent world over is planted to herbicide tolerant GM crops) result in numerous adverse health impacts starting from allergies, to impaired immunity, organ damage, affected growth and development of an organism, reproductive health problems, and even carcinogenic effects."
The letter argued that GM mustard was a danger for everyone involved: Cultivators, agricultural workers and consumers. Mentioning opposing views and opinions, the letter added: "It is often argued that in other countries like the United States, they have been eating GM foods for a long time and nothing untoward has been reported from there. This is an unscientific statement and conclusion on the safety of any food. Can the ones making this statement provide scientific evidence to show that the increasing incidence of various illnesses is not related in any way to GM foods being cultivated and consumed? Lack of evidence is not proof of safety, and building evidence on health impacts of GM foods in a real life situation with many confounding variables at play is going to be very challenging."
The letter stated that there were no demonstrable benefits to GM mustard: "Around the world, only three countries have allowed GM canola/rapeseed to be grown on their lands. A vast majority of other countries do not opt for GM hybrids, and their yields are better. This includes China too."
The list of those who signed their names to the letter includes former health minister Dr Anbumani Ramadoss, retired vice-chancellor of Manipal Academy of Higher Education and Padma Bhushan Dr BM Hegde, former director of All India Institute of Medical Sciences Delhi Dr Lalit Nath, Medical Council of India member Dr HN Ravindra, former Bharatiya Janata Party legislator from Gujarat Dr Kanubhai Kalsaria, and Padma Bhushan Dr Inderjeet Kaur.
India
These include priests, people performing seva, security guards, sanitation workers and others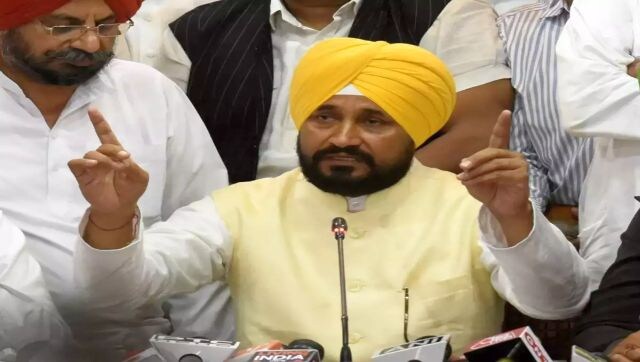 Politics
The Union home ministry has sought a report from the Punjab Government on the security breach during the Prime Minister's visit to Punjab on 5 January, 2022
India
The case tally of the Omicron variant of the virus has reached 3,623 in the country with Maharashtra accounting for the highest number of Omicron cases — 1,009 infections