GJM-called all-party meet unanimously decides to extend strike indefinitely; BJP dilly-dallies on support
BJP's Darjeeling leadership also attended the all-party meeting called for the demand of a separate Gorkhaland
An all-party meet convened by the Gorkha Janmukti Morcha (GJM) on Tuesday decided to continue the strike in hill areas 'indefinitely' even as the shutdown crippled normal life in Darjeeling for the sixth consecutive day.
GJM spokesperson, Binay Tamang told Firstpost that all the hill parties are unified in their demand for a separate Gorkhaland. He cited the example of Gorkha National Liberation Front (GNLF), which walked out of an alliance with the ruling All India Trinamool Congress and aligned with Tamang's party to demand secession for Nepali-speaking hill tribes.
"The hill parties have agreed that the demand for a separate Gorkhaland state is a priority and there would be no compromise on that," Tamang said. He also said that to systematically resolve all differences, a follow-up meeting has been scheduled on 24 June to agree upon a common minimum programme to chalk out their "next course of action."
The meeting, which was attended by all the political parties of the hills, including BJP's Darjeeling district leaders, also saw a unanimous decision to skip all-party meet being called by West Bengal Chief Minister Mamata Banerjee.
"She kills our brothers here and expect us to come to the table for talks. It does not work like that. The way she handled the issue when she was here is not how a chief minister should behave," GJM spokesperson said.
Talking tough on the West Bengal chief minister, Tamang said that GJM's "chapter with Banerjee is over." "We want a separate Gorkhaland and division of state is not a state subject. She is out of picture, our chapter with her is over," Tamang said.
Another interesting aspect was that GJM chief Bimal Gurung, who was expected to make an appearance today, kept away from the meeting. A FIR has been lodged against Gurung, following which the grassroots leader has gone underground.
Meanwhile, Banerjee hit out at GJM for fuelling violence in a peaceful province. In her report to the Centre, she alleged that the GJM was only inciting violence to influence the Gorkhaland Territorial Administration (GTA) elections which will be due soon, CNN-News18 reported.
Tamang, however, dismissed Banerjee's claims. "We don't need to do all this; we already have a stronghold in the region. If election were held today, we will sweep all the 45 seats," Tamang said.
Meanwhile, BJP is stuck in the odd spot. Undecided and dubious in its stand, the saffron party singing different tunes in the hills and plains of West Bengal. While the local units of BJP in the hill area are leaning towards GJM's demand, West Bengal BJP doesn't want to compromise the recently gained popularity by supporting the Gorkhaland movement. The Centre has maintained a hawkish eye on the developments, but so far has displayed a hands-off approach.
The discomfort in local BJP circles becomes evident from the fact that according to Tamang, leaders from BJP's Darjeeling unit attended the all-party meet. Tamang confirmed to Firstpost that the local BJP leadership was present at the meet while cautioning its ally at the Centre that it was GJM's support that put Darjeeling Lok Sabha seat in its lap.
"BJP must remember that even their national manifesto promises us support," the GJM leader said.
However, the saffron party's national general secretary Kailash Vijayvargiya has a completely different take. "We are against a separate Gorkhaland. We never said anything otherwise. But we completely support preserving the Gorkha identity and culture," he said. Blaming Banerjee for the fallout and failure of GTA, Vijayvargiya said that the state government failed to honour a mutually agreed tri-party agreement. By trying to impose Bengali she lost Gorkha trust and has fuelled this fire.
Putting the ball in Banerjee's court, Vijayvargiya said that the Centre's say in dividing the state does not matter, the state government should also be on the same page. He said that the BJP respects the federal structure and will refrain from undue interference. He said that the Centre will, however, lend all support that the state asks in containing the law and order situation.
Rahul Sinha, a BJP leader from West Bengal blamed Banerjee for the entire issue. He said, "Leaving Bengal on a boil, Banerjee had gone abroad to enjoy the cold winds." When asked to clarify his party's stand on a separate Gorkhaland, Sinha said that it was Banerjee's responsibility to "quell the fire she has lighted." He also denied that the BJP manifesto espouses a separate state, stating that they only pledged support for the solution of "Gorkhas' problems", which he said can also include development. What Sinha did not clarify was that how could the party assume a demand that had a bloody history and has been incessantly raised since decades, was not a part of "the Gorkha problem."
Meanwhile, security forces were patrolling the streets and internet services remained suspended for the third day on Tuesday. Except for the pharmacies, all other shops remained closed. On Saturday, Union Home Minister Rajnath Singh had appealed to "all stakeholders" to solve the issues politically via dialogue.
"All concerned parties and stakeholders should resolve their differences and misunderstandings through dialogue in an amicable environment," Singh said.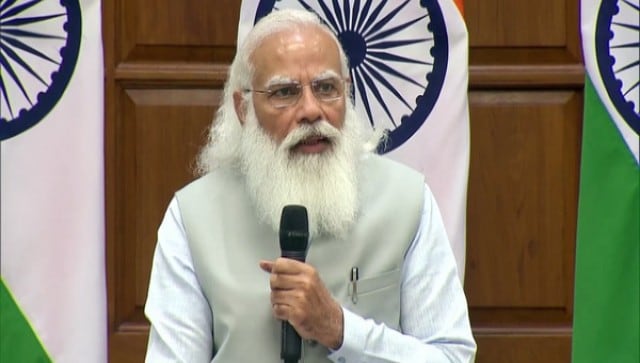 India
Leaders of several NDA constituent parties were in attendance. These included Apna Dal leader Anupriya Patel, JDU leader Ram Nath Thakur, AIADMK leader A Navaneethakrishnan, RPI leader Ramdas Athawale and LJP leader Pashupati Paras
Sports
East Bengal's ongoing problems with their investors has put the team's participation in this year's Indian Super League in doubt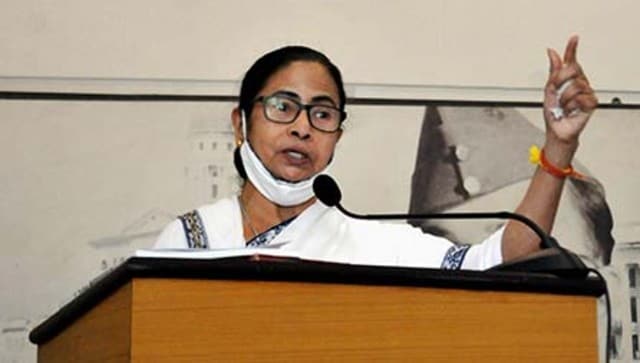 India
The development came shortly before the TMC supremo boarded a flight for New Delhi to unite the Opposition against the BJP ahead of the 2024 Lok Sabha polls