Get set for a very noisy Diwali: Delhi ignores ban on Chinese crackers
Shops in Sadar Bazar and Chowk Pai Walan, the city's oldest cracker market, opposite Jama Masjid, are openly displaying noisy crackers.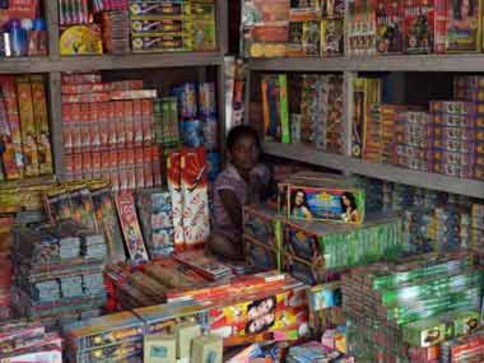 New Delhi: Delhiwallahs will have a blast this Diwali, the government's call for silent celebration can wait.
Despite Union Health Minister Dr Harsh Vardhan's pleafor a noiseless Diwali in the national capital, markets here are flooded with loud noise-emitting firecrackers. Shops in Sadar Bazar and Chowk Pai Walan, the city's oldest cracker market, opposite Jama Masjid, are openly displaying noisy crackers.
Not many packets carry the mandatory mention of chemical composition and sound level of the firecrackers. This is a violation of the Explosive Rules 2008 that says "every manufacturer shall on the box of each fire crackers mention details of its chemical content, sound level and that it satisfies requirements laid down by the chief controller".
As per the Delhi Pollution Control Committee (DPCC), the maximum sound level notified is 125 dB (a) or 145 decibel (dB).
"We are forced to keep bombs that create loud noise because of high demand. Retailers from the outskirts of Delhi purchase it in large quantities. In fact, it is a profit-making item for us as well," Ravi Singh, a cracker stall owner at the Old Delhi market told Firstpost.
What is even more worrying is that despite a ban, Chinese firecrackers are also available in the market. Smuggled through Nepal, these crackers are being sold on the sly at close to three times the original price. Posing as a customer, this correspondent visited many makeshift counters and asked for Chinese ladi - a strip of 10,000 bombs that go off consecutively in a few minutes. The shopkeepers were reluctant to accept that they stored these initially but later agreed to deliver the order.
"Paanch hazar bomb wali ladi ke Rs 3,000 langenge aur 10,000 wali ke Rs 6,000 (A strip of 5,000 bombs will cost you Rs 3,000 and Rs 6,000 for the strip containing 10,000 bombs)," said another seller. Earlier, the ladi used to be sold at Rs 2,500 to Rs 4,000.
When asked why the product is overpriced, he said, "Upar se hi rate zyada hai (The supplier has raised the price)." Enquired if he has other Chinese varieties as well, he said, "A few other fancy crackers are available." Other sellers also accepted that they have Chinese crackers but they cannot sell it in broad day light fearing police crackdown.
Chinese crackers have a high content of potassium chlorate which is a hazardous chemical and can explode spontaneously. This chemical makes manufacturing of crackers cheaper. It gives height to the fireworks. Indian crackers are made using potassium nitrate and aluminium powder, which escalates the cost by three times compared to potassium chlorate.
Registered and big shops have displayed posters with messages like 'Chinese patakhe na maange (Do not ask for Chinese crackers)', 'Chinese patakhe yahan uplabdh nahin hai' (Chinese firecrackers are not available here) and 'Hum Chinese Patakhe nahin bechte' (We do not sell Chinese crackers).
Majistic Fireworks owner Manoj Kumar, who has been selling crackers in the market throughout the year since 1875, said, "We have stopped selling Chinese crackers because of the ban but it has badly impacted our business. People demand less expensive and fancy crackers and Indian crackers cannot be sold at the price of Chinese because of their higher cost."
Chinese crackers are cheaper because the cost of potassium chlorate used as raw material is only Rs 50/kg compared to the aluminium powder in Indian crackers, which is much less harmful but costs Rs 300/kg. Chinese crackers in fact have reduced orders from Sivakasi, which means sales from here have been affected to the tune of about Rs 1,000 crore.
According to VK Jain, "Tamil Nadu fireworks manufacturers have come up with new varities of crackers like Pappu Shower (a sparkler that forms the shape of an elephant after burning and throws multi-coloured light from its trunk) and Speed Trains (also a sparkler that takes the shape of a moving train after burning) to compete against those made in China but it is difficult to sell these products because of higher cost. We cannot sell illegal Chinese crackers, by which we used to make good profits earlier, as we have licence but small retailers are still selling it."
"Eight new varieties of crackers have been introduced from Sivakasi which cost between Rs 2,150 to Rs 11,350. 'Panorama-500', which would burst for 500 seconds, is the attraction of this year's arrival but it costs Rs 11,350," said Rajiv, a mid-level crackers trader in Sadar Bazar.
When asked how illegal Chinese crackers are being sold despite the ban, Environment Department Secretary Sanjiv Kumar told Firstpost, "We have clearly instructed licensing authorities to conduct surprise checks at godowns belonging to wholesale dealers and retailer shops to ensure a complete ban on imported firecrackers. We will ask the Delhi Police to take the issue seriously. There should be detailed information regarding the chemical content sound level on packets."
"It is a serious lapse on part of the agencies concerned. We will ask the Delhi Police to be more vigilant," he said.
According to environmentalists, the rapid growth of the fireworks industry, which records a sale of around Rs 250 crore during Diwali, is posing a serious threat to the environment.
"Delhiites produce an additional 4,000 metric tonnes of garbage, which consists of burnt paper. A huge amount of hazardous chemicals such as potassium chlorate, sulphur and phosphorous are released that day, says Dr Iqbal Malik, founder of Vatavaran, an NGO working on environment.
Advising people to celebrate an "eco-friendly" Diwali, SK Tyagi, senior scientist at the CPCB, said, "We should say no to fire crackers and enjoy the festival with sweets and delicacies because everyone deserves clean air to breathe in."
Union Health Minister Dr Harsh Vardhan on Thursday urged Lieutenant Governor Najeeb Jung to ensure the execution of a 2005 Supreme Court order which banned the bursting of noise-generating firecrackers in residential areas. Supreme Court, through a July, 2005, order had banned the bursting of firecrackers in residential areas.
Education
Once the list is out, candidates who opted for spot admission round 2 will be able to apply for the DU UG admission spot round 2 from tomorrow, 29 November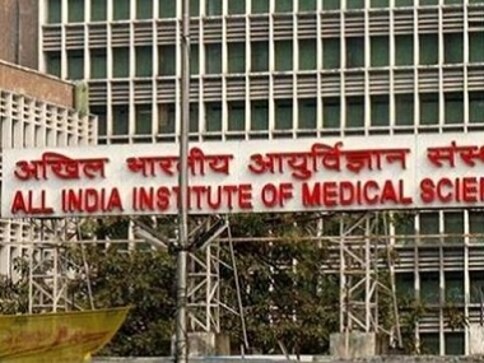 Explainers
Ransomware is malicious software installed on a computer which denies access to important files. The cybercriminals then demand a ransom to restore access. The server at AIIMS-Delhi has been down since Wednesday morning — leading to long queues outside every department
India
Delhi Police said that a PCR call was received from Kukreja Hospital, Rajouri Garden at 4.40 pm yesterday about 55-year-old Sandeep Bhardwaj being brought dead due to hanging at his residence. The BJP has accused AAP of murder for abetting his suicide by denying him ticket for the upcoming MCD polls