General Bipin Rawat is one of India's finest army chiefs but he may do well to talk a little less
There is a case to be made that despite being one of India's finest army chiefs, General Bipin Rawat is doing himself no favour by frequent media appearances.
A moth drawn to fire, Congress party's propensity to commit political blunders continues unabated but Sandeep Dikshit's disparaging remarks against General Bipin Rawat on Sunday also throws open a larger debate about the Chief of Army Staff's role in public life. There is a case to be made that despite being one of India's finest army chiefs, General Bipin Rawat is doing himself no favour by frequent media appearances.
But first some words about the Congress, the party that brought us freedom from colonial rule and was synonymous with India's nationalist movement. It is understandable that the BJP has squeezed India's grand old party out of its traditional centrist space and forced it into a far Left spot. This new political positioning is evident in the way Congress has managed to appear on the wrong end of the nationalism debate on nearly every issue of late — be it the JNU controversy, surgical strikes, open killing of a calf in Kerala, or Mani Shankar Aiyar supping with the discredited Hurriyat.
The Congress is facing an incredibly efficient opponent but these are the times when its centre must hold. The Opposition plays a vital role in upholding the superstructure of Indian democracy and as the only national alternative to BJP (still) the Congress cannot afford to abdicate its responsibility by taking alt-Left positions that are incompatible with even its own legacy.
The Kerala youth Congress leaders who cut open a calf in public and consumed its meat in protest against the Centre's cattle trade regulations were perhaps unaware or too enthusiastic to remember that cow and calf happened to be Congress's own election symbol. Students raising slogans against India's sovereignty is one thing, the vice-president of the Indian National Congress running into the campus to show solidarity with them is quite another. It gives political legitimacy to the 'fringe', as Arun Jaitley had pointed it out in Rajya Sabha last year.
Thrown at the deep end of a sustained dirty war, the last thing the Indian Army needs is to be turned into a pawn for politics. It has entirely escaped the Congress that in its hunt for issues to confront Narendra Modi, it has undermined the fiercely neutral Indian Army.
As journalist Shekhar Gupta writes in a blog post: "Indian Army's ability to adapt and evolve with times, from Brigadier-General Reginald Dyer to Azad Hind Fauj to a loyal institution back-stopping a democratic nation is marvellous and must be acknowledged…"
By targeting and questioning the apolitical nature of the army, the Congress has hastened its own political demise. Consider Rahul Gandhi's "khoon ki dalali" comment in the context of surgical strikes or Sandeep Dikshit's Sunday rant when he called COAS Rawat a "street thug" and then hastened to retract his statement and issue an apology. Politics has no time for apologies.
As with the calf-killing incident, the Rahul Gandhi-led party was at pains to distance itself from the controversy but not before Pakistani media had played it up. It has also not helped Congress' cause to side in every political debate with the Left, whose leader Prakash Karat criticises Rawat for toeing the government's line as if the army should take a leaf out of the Rawalpindi rogues' book and undermine an elected civilian government instead.
The asymmetric war foisted by Pakistan calls for an unconventional approach and the army chief is bang on in his statement that when rules of engagement change, it is time to innovate. Increased local participation and use of civilians as human shields by terrorists call for a modification in approach.
In the post mentioned above, Shekhar Gupta makes a very valid point that "In Kashmir too, the army has never been challenged by crowds. Wherever it has operated against terrorists, local people have stayed out of the way. This has lately changed with stone-throwing crowds forming human shields for terrorists. The army has to find a doctrine to counter this new challenge and it can't be a tit-for-tat use of human shields."
The army chief has made it clear that the use of "human shield" by Major Leetul Gogoi arose out of a situational exigency and it would never be repeated. There is no reason to doubt him. There is also nothing wrong with the COAS' move to support his troops when they are under attack from outside and besieged within. It is to be noted that under Rawat, the army has in a very short time reversed the damaging trend of ratio of terrorists neutralised to its own casualties.
In his piece for Swarajya magazine, Syed Ata Hasnain laid out the reason for the worrying increase in number of fatalities among jawans which came down from 8:1 to almost 1:1 in the early months of this year. According to the former GOC of Srinagar-based 15 Corps, "the phenomenon most responsible for this (increase of fatalities among jawans) is the adoption of a methodology by locals to generate collection of flash mobs at encounter sites the moment an encounter between terrorists and the security forces is imminent. This does three things to the situation: Prevents the Army from closing on the target hideout, obviates CRPF from being effective in the cordon, and diverts attention from focus of operations."
Consider how the Army has turned it around. According to a statement released on Saturday by Northern Command, the army has neutralised 13 armed terrorists and foiled multiple infiltration bids along the Line of Control in Gurez, Machil, Naugam and Uri sectors. On Sunday, Brigadier YS Ahlawat told reporters that "a huge quantity of war-like stores were found (from the killed militants). This includes… incendiary material and uniquely body-fitted IEDs with timer mechanisms," according to The Indian Express.
There is not a shadow of doubt that the army is dominating the LoC and despite a difficult last few months, is slowly regaining control of the asymmetric war. This is largely down to the leadership shown by the army chief.
As Pranab Dhal Samanta writes in The Economic Times, Rawat has ushered in discernible churn in the army and has initiated changes that may further professionalise the unit. The writer cites three examples which, he says, set Rawat apart from his predecessors: "The decision to give a commendation card to Major Gogoi, ending the periodic government-military pay commission stand-off through a new deal despite internal resistance and moving a proposal to end the deployment of combatants as 'sahayaks' in face of continuing internal dissent."
The last point deserves more highlighting. By doing away with the 'batmen' legacy, Rawat risked internal dissent and disruption of the tight hierarchical chain of command but has stood firm. To go with his frugal lifestyle (Samanta writes that Rawat still makes it a point to mend and clean his own uniform just like the soldier in the barrack), this shows a man driven by ideology and committed to his responsibilities.
Yet for all this positive change that Rawat is ushering in, he is also needlessly courting controversies through his frequent media interactions. It is easy to ridicule the Left for taking a stand against the COAS.
Army Chief's statements result in controversy, as statements itself are objectionable,he is undermining the status of his post: Brinda Karat pic.twitter.com/Bjd2IlCRTP

— ANI (@ANI_news) June 12, 2017
Yet it must be asked. Do we need the COAS to explain to the public at large his every decision? Do we need him to publicly ruminate on India's war strategies? He was recently quoted as saying that "Indian Army is completely ready for a two-and-a-half front war", providing details about 17 Strike Corps being readied specifically for "mountain warfare", holding forth on Army's inventory ratio and commenting on the government's Make In India policy.
Unless he feels that a battle is imminent and therefore these details provide a psychological edge, there is no reason for the General to go public with operational readiness. In saying "all options against Pakistan are open", stating that "integrated command of defence forces must happen", the COAS is showing a propensity for courting headlines that doesn't sit well with his chair.
This writer had taken a similar stand when the Raghuram Rajan controversy broke out. Be it the RBI governor or COAS, the chairs call for discreetness. They should be, nay they must be liberal with their valuable inputs to the government but every strategy need not be spelled out in public. It is painful to see one of India's finest army officers and a very competent COAS being made a political football.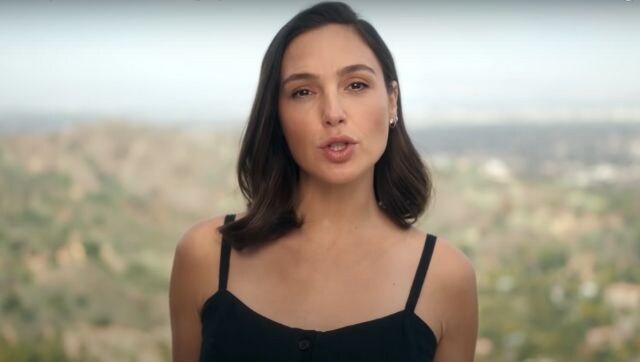 Entertainment
Even as the reality is hard to cope with, it brings back that one commodity that seems to be rapidly depleting from our lives – hope. And for that alone, may there be an encore.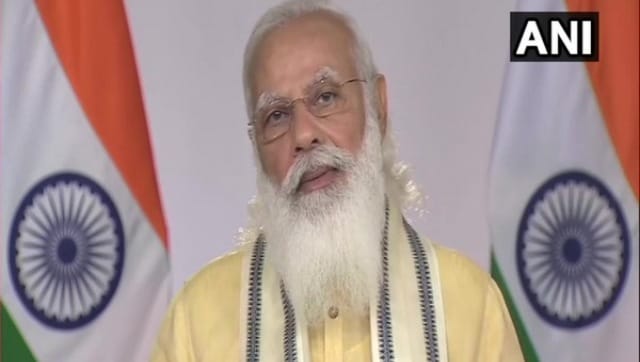 India
While the prime minister's address was no doubt a full-frontal political attack, it was in retaliation to sustained politics of slander
India
The Congress leader also took a jibe at Narendra Modi's response to the second wave and said, 'PM's tears did not save the lives of those who died, but oxygen could have'